Lynne Patton Punishment 'Gratifying,' Says Ethics Group That Complained About Ex-Trump Official
An ethics watchdog group that filed a complaint with the U.S. Office of Special Counsel about a former U.S. Housing and Urban Development (HUD) administrator said Tuesday it was "gratifying" to learn about the consequences the administrator will face for violating the Hatch Act.
Noah Bookbinder, president of Citizens for Responsibility and Ethics in Washington (CREW), addressed the Hatch Act violations of Lynne Patton, who served as HUD's Region II administrator during former President Donald Trump's administration, in a Tuesday tweet and in a statement posted on CREW's website.
"It is gratifying to see real consequences for outrageous misconduct," Bookbinder wrote.
In a letter from the U.S. Office of Special Counsel that CREW shared on its website, officials said Patton violated the Hatch Act in connection with a video she produced for the 2020 Republican National Committee (RNC).
Some of the individuals she interviewed for the video told The New York Times last summer that they did not realize their participation would be included in an edited video that was shown at the party's convention last summer, during which Trump officially accepted the Republican Party's nomination to run for re-election.
The Office of Special Counsel's letter said Patton admitted to violating the Hatch Act as part of a settlement agreement, which also requires her to pay a $1,000 fine and bars her from federal employment for four years.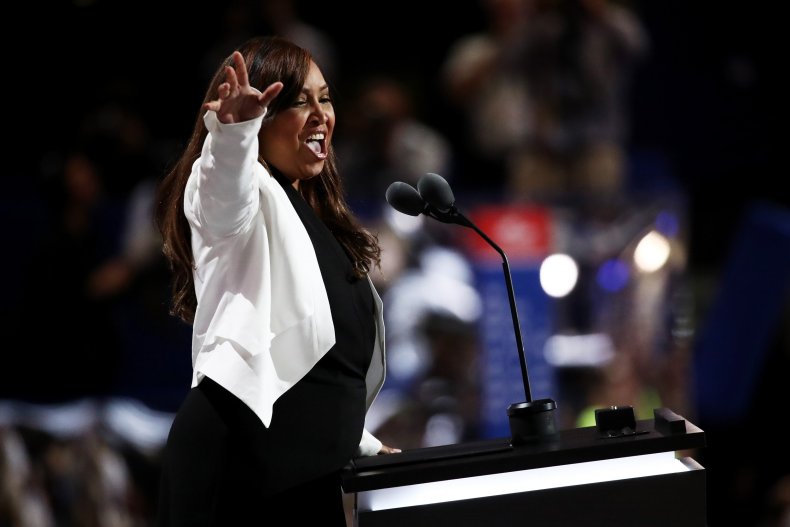 "Even in an administration marked by a callous disregard for ethics laws, Lynne Patton stood out," Bookbinder said in his Tuesday statement.
"What made her behavior particularly egregious was that she not only used her position for political purposes, she misled and exploited public housing residents for political gain, showing little regard for the people she was supposed to be helping and the ethics rules she was supposed to be following. Lynne Patton deserves accountability and deserves to be barred from federal employment."
In a lengthy statement Patton posted on her Facebook page on Tuesday, she denied that the individuals she spoke with were "tricked" for the RNC convention video.
"No, the residents were never 'tricked,' as they have all since publicly admitted," Patton wrote.
Her statement said she got permission from HUD's Office of the General Counsel and Ethics prior to producing the video and said she followed the office's guidelines "to a 'T.'"
"Unfortunately, after consulting multiple Hatch Act lawyers post-employment, receiving incorrect and/or incomplete legal advice, even in good faith, from your own agency does not an affirmative defense make," Patton wrote.
CREW filed a complaint with the Office of Special Counsel over the video, which served as one of several Hatch Act violation allegations the ethics group has made against Patton over the last several years.
Patton's statement went on to list more than a dozen agenda items she said HUD accomplished during Trump's administration.
Newsweek reached out to CREW for further comment and will update this article with any response.