'That's More Racist': Lynne Patton Criticizes Rashida Tlaib for Believing Michael Cohen Over a Black Woman
Housing and Urban Development official Lynne Patton offered a different narrative about President Donald Trump than his former attorney Michael Cohen gave to Congress and criticized Representative Rashida Tlaib for not believing her.
During Cohen's testimony, Patton stood behind Representative Mark Meadows, who said his guest was the daughter of a man born in Birmingham, Alabama, and wouldn't work for someone who was racist. Patton's presence was criticized by Tlaib, who called her a "prop."
"Just because someone has a person of color, a black person, working for them does not mean they aren't racist.... And the fact that someone would actually use a prop, a black woman, in this chamber, in this committee is alone racist in itself," Tlaib said.
On Thursday, Patton appeared on Fox & Friends and asked why the congresswoman took the word of a "self-confessed perjurer and criminally convicted white man," in reference to Cohen, over a black female.
"So to me, that would be my question, that's more racist than being put up there as a quote, unquote prop," Patton said. "Trump has time and time again done so much for the black community and I'm proud to be a part of it."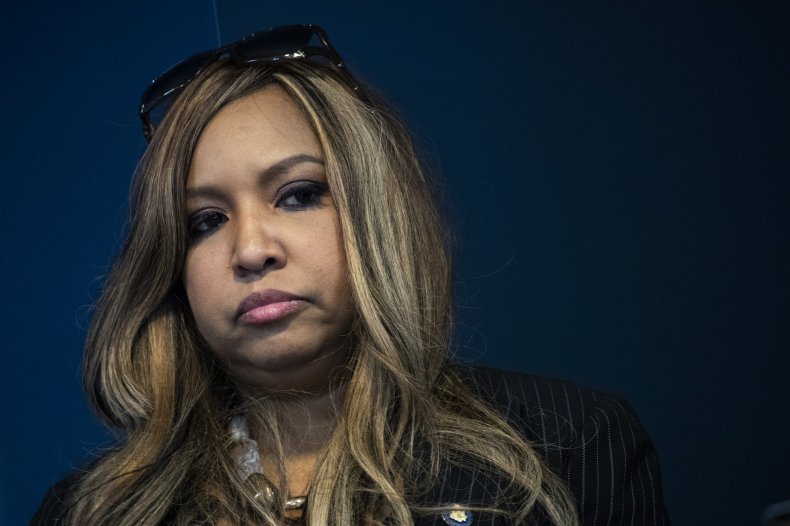 Patton told Fox & Friends that she attended the hearing to be there as a representative of Trump and disagreed with Cohen's comment that the president was racist.
"The president does not see color, race, creed, religion. What he sees is success and failure and whether that manifests itself as a person, a place, a property, a restaurant, a TV show, a policy, you know, a country, a community, he makes no differentiation," Patton said. "So, to me, that is what makes people uncomfortable, is that he doesn't care what people think, and he will tell it like it is."
This isn't the first time Patton vocalized her opinion about the hearing. In an Instagram post on Wednesday, she touted her accomplishments, saying she didn't have the "resume of a prop." She added that both she and Cohen know Trump "extremely well" and said the hearing was about one longtime employee disputing the testimony of another longtime employee. Newsweek reached out to Patton but did not receive a response in time for publication.
Patton previously criticized Cohen, posting a photo of the two of them on Twitter and saying that it only takes someone 15 years to call someone racist if they aren't racist.
Before being appointed to her position with HUD, Patton served as vice president of the Eric Trump Foundation and helped with Trump's presidential campaign. Her connection to the Trump family actually came about because of Cohen, who, The New York Times reported, first introduced her.