Who Was Ed King? Famed Lynyrd Skynyrd Guitarist Dies at 68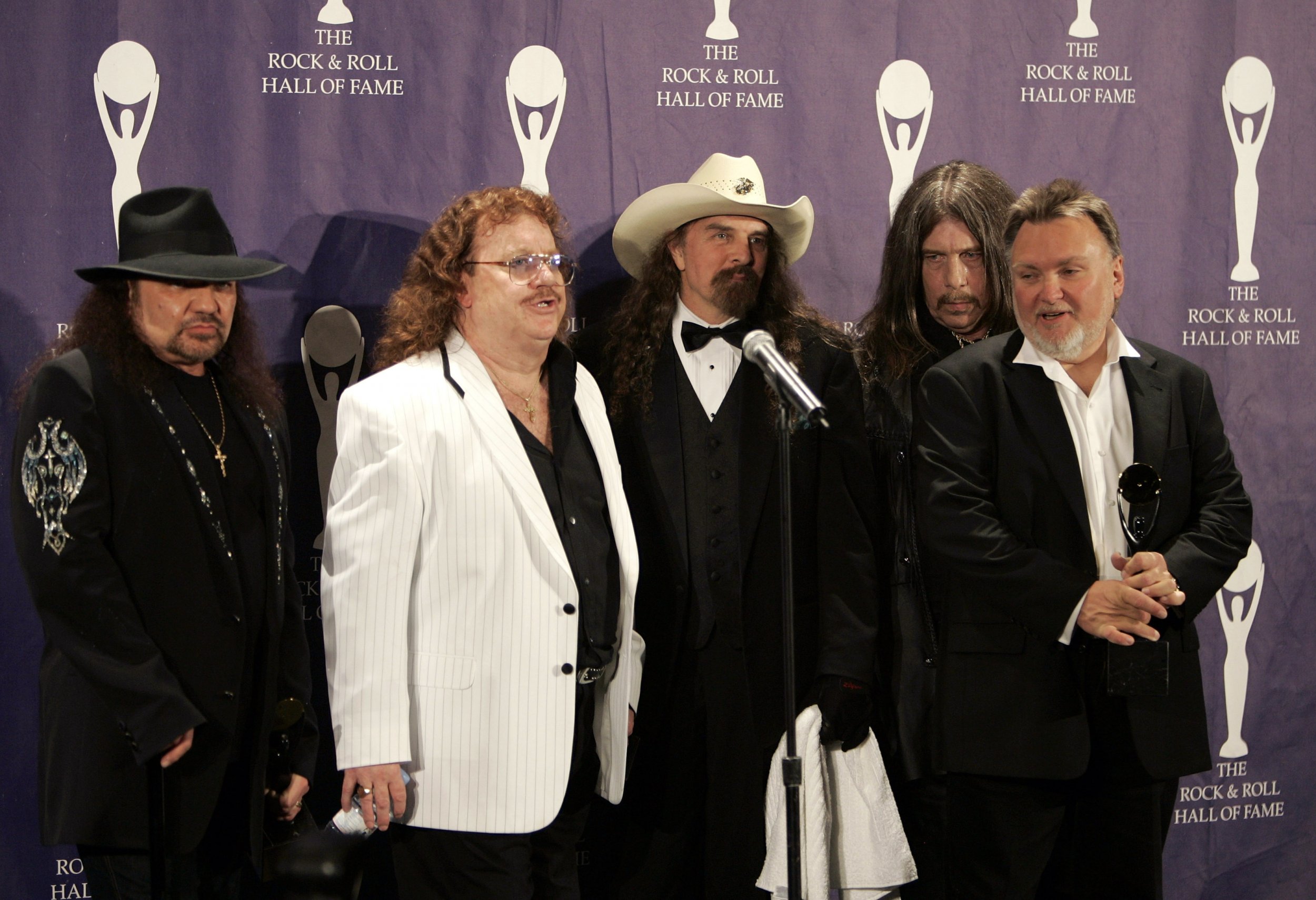 Noteworthy guitarist Ed King died on Wednesday. In the months leading up to his death, he had been battling lung cancer. The famed musician was 68.
"It is with great sorrow we announce the passing of Ed King who died at his home in Nashville, Tennessee on August 22nd, 2018," according to a statement posted on King's Facebook page Thursday. "We thank his many friends and fans for their love and support of Ed during his life and career."
King was best known for his association with legendary rock band Lynyrd Skynyrd. He served as a guitarist and bassist for the group from 1972 to 1975. He would later return in 1987, but he parted ways once again in 1996. During his time with the Lynyrd Skynyrd, he co-wrote the timeless classic "Sweet Home Alabama." At the beginning of this track, King's voice can be heard counting "one, two, three" ahead of his memorable guitar riff.
"I remember after we wrote it, Ronnie [lead singer Ronnie Van Zant] saying to me, 'There's our 'Ramblin' Man,'" King told Guitar-Muse.com in 2014. "The Allmans had their big hit and he said that was ours. I believed it, too—it was just a very cool song, from the moment we wrote it—it was like a feel-good song."
King co-wrote songs such as "Poison Whiskey" and "Saturday Night Special" for the band as well. In 2006, he was inducted into the Rock and Roll Hall of Fame alongside his fellow Lynyrd Skynyrd bandmates.
"Our songwriting was almost always like this… one of us would play Ronnie Van Zant a song idea," King said during an interview with Rock River Times in 2017. "If he liked it, he'd write a verse and that would dictate where it was going. Once a verse and chorus were done, Ronnie would leave and go fishing down at the dock. While there he'd write the rest of the lyrics listening to us up at the cabin assembling the pieces, deciding solos, arranging it and getting the groove straight."
Aside from Lynyrd Skynyrd, the California native was a founding member of Strawberry Alarm Clock. With this psychedelic rock band, he was the man behind their biggest hit, "Incense and Peppermints." He last worked with the group in 2007.
Prior to King's death, the guitarist suffered from health complications. In 1996, he parted ways with Lynyrd Skynyrd due to congestive heart failure. King, however, had undergone a successful heart transplant procedure in 2011.
Who Was Ed King? Famed Lynyrd Skynyrd Guitarist Dies at 68 | Culture