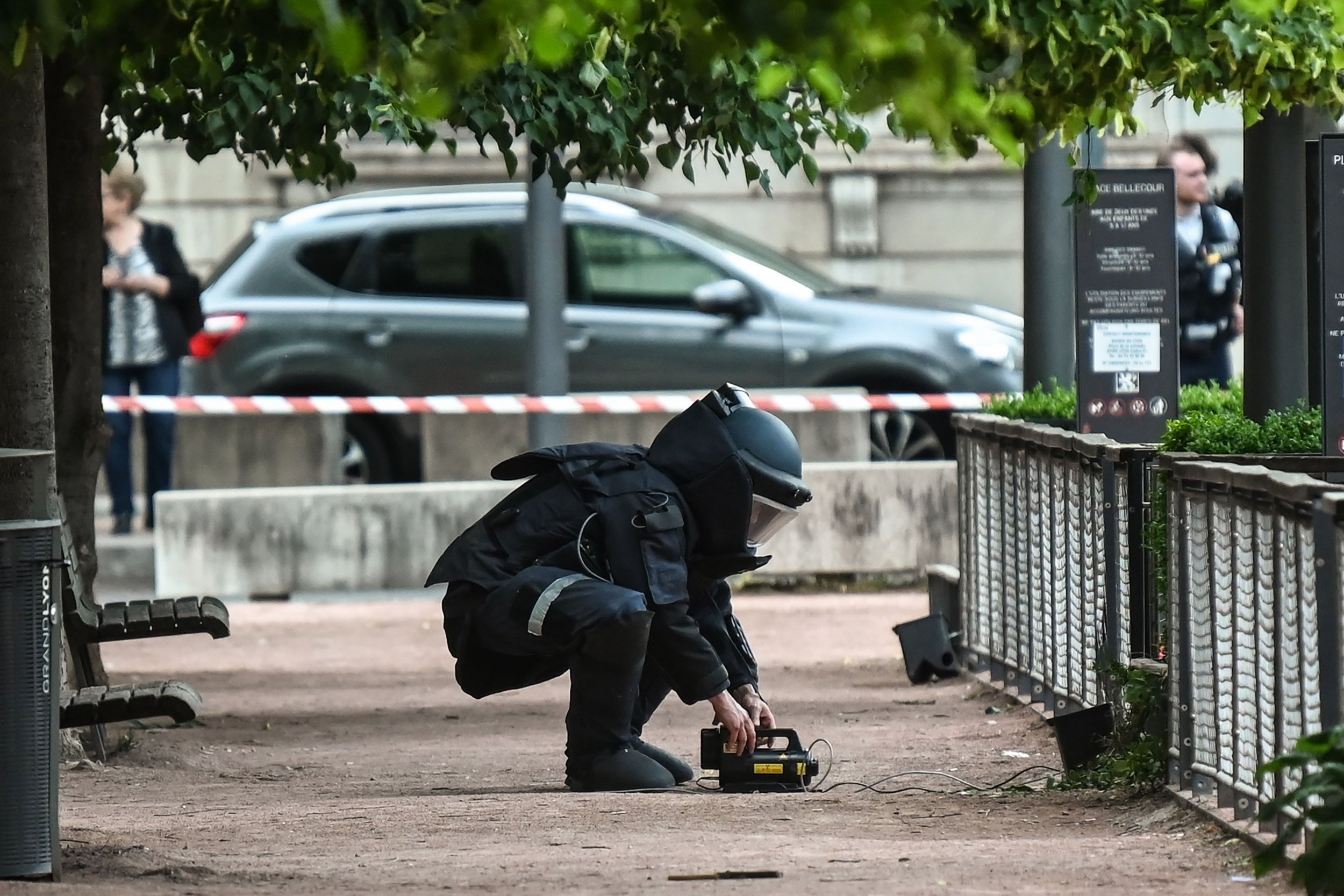 A small explosion on a street in Lyon, France, that injured at least eight people is being investigated as a terrorist incident, say French authorities.
While the cause of the incident was not disclosed, President Emmanuel Macron called it an "attack" during a live Facebook interview.
Interior Minister Christophe Castaner tweeted that he instructed local officials to increase security at public buildings and other attractions.
A police source told Agence France-Presse the package that detonated contained "screws or bolts" and was placed in front of a bakery on or around Rue Victor Hugo.
"It's not for me to give a toll, but it appears there are no casualties. There have been injuries, so obviously I'm thinking of those injured and their families," Macron said.
The prefect for the region containing Lyon tweeted that the injuries were "light" and that representatives of the state were on site.
Police told pedestrians to avoid the area as the scene was still unfolding.
If confirmed, this would mark the second terrorism incident France has experienced this year, among a spree of incidents that have occurred over the past several years. In March, a prisoner stabbed two guards at a high-security facility. The attack was later described as a terrorist incident.
In 2015, several suicide bombers set off explosions outside a football stadium in coordination with a mass shooting during a concert at the Bataclan theater in Paris. These were the deadliest attacks on French soil since World War II. That same year, gunmen entered the offices of satirical magazine Charlie Hebdo and killed 12 staff members. The attackers in both of these incidents were found to be motivated by extreme Islamist ideology.
Several metro stations remain closed as police continue with their investigation. But according to tweets from law enforcement, the rest of the transit system should be functioning as normal.
The Interior Ministry cautioned against disseminating information that is false or did not originate from a veritable source.
The local prefect tweeted that rumors of additional explosions in Lyon have begun to circulate. The tweet definitely called these rumors false, using the hashtag "#FakeNews."
The explosion occurred in the historic center of the city, which is home to over 500,000 residents in the city proper. Around 6 million tourists visit the city each year, according to SeLoger.com
A Paris counterterrorism prosecutor has opened a probe into the explosion, though more details about the probe were not provided to the media.