Lyra McKee: Two Teenagers Released Without Charges After Killing of Northern Ireland Journalist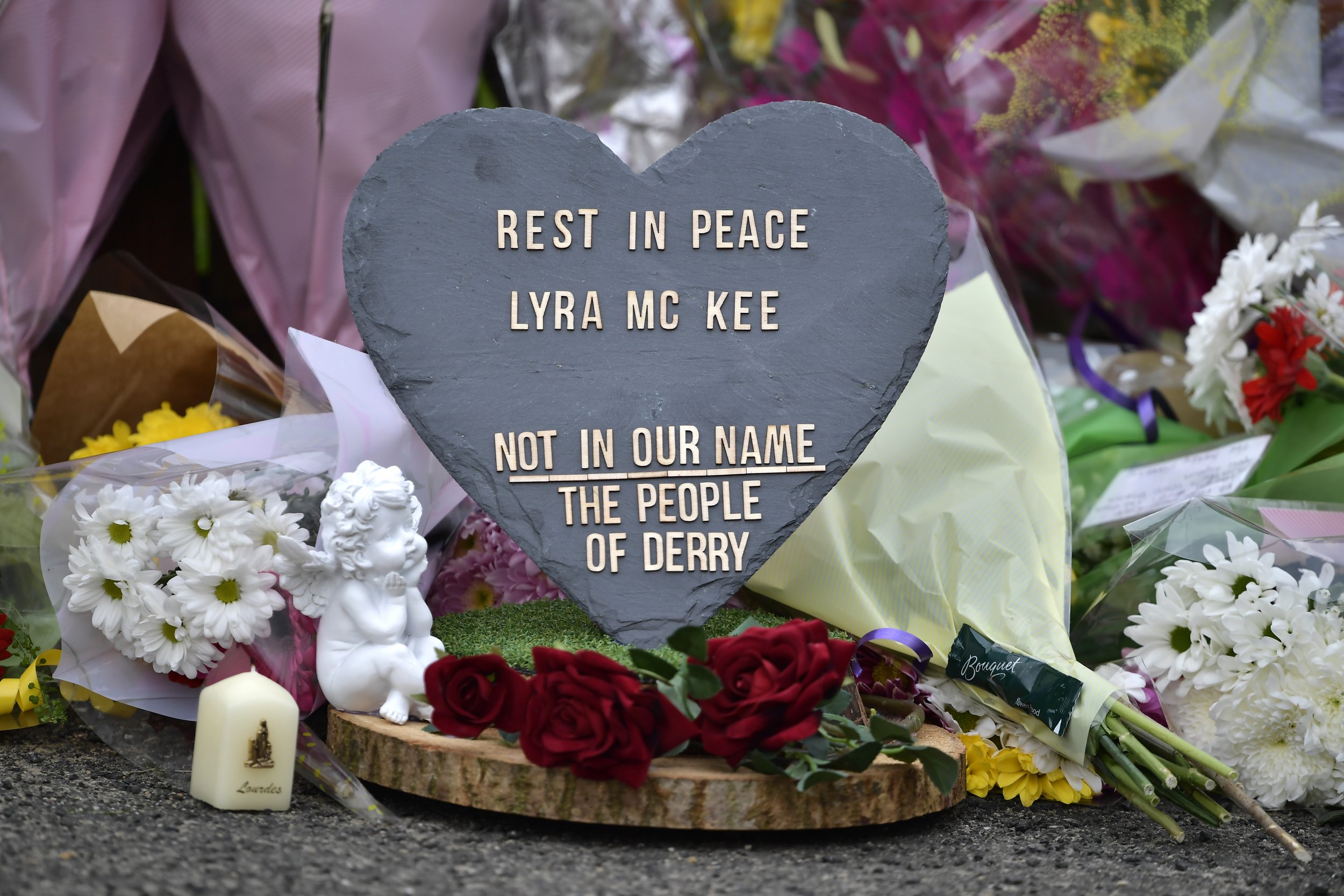 Two young men arrested in connection with the murder of 29-year-old Northern Ireland investigative journalist Lyra McKee were released without charges on Sunday, according to local police.
Irish detectives investigating McKee's murder in Londonderry on April 18 arrested two teenagers, ages 18 and 19, on Saturday, according to a statement from local police. Both men were released without charges on Sunday, with no further information provided as to whether they were suspects or had been cleared of wrongdoing. The two were initially detained under the Terrorism Act.
Police continued to issue calls for evidence from eyewitnesses and the general public after the men were released.
"We have received very positive support from the community, but we need to convert this support into tangible evidence that will enable us to bring Lyra's killers to justice. We will continue to work positively and sensitively with the local community to achieve this," Detective Superintendent Jason Murphy said in the statement.
"I am continuing to appeal for those people who were in Fanad Drive and Central Drive on Thursday night and who have mobile phone footage to please come and speak to my detectives and provide us with your mobile phone footage."
McKee was murdered on April 18 in what was described by authorities as a terrorist incident. The journalist, who freelanced for The Atlantic, BuzzFeed and other publications, was shot during a period of unrest in the Creggan area of the city, where crowds grew violent ahead of the Easter weekend.
McKee was wounded by a gunman firing shots at police and onlookers as cars were set on fire around her, petrol bombs were thrown at emergency vehicles and fireworks exploded. She died from her injuries later that evening. The two teenagers, who have not been named, were detained two days later.
In a press conference last week, Mark Hamilton, the province's assistant chief constable, denounced the killing as "horrendous and unjustified" and revealed that authorities had reason to believe it was carried out by the New Irish Republican Army (New IRA), a group of dissident Republicans.
McKee's partner, Sara Canning, announced earlier today that the deceased journalist's funeral will be held at 1 p.m. local time on Wednesday at St. Anne's Cathedral in Belfast. "It's going to be a celebration of her life, and if people would like to wear Hufflepuff-, Harry Potter– or Marvel-related items, I know she would love it," Canning wrote on Facebook.
During an Easter commemoration on Sunday, Sinn Féin Vice President Michelle O'Neill condemned the people who bought guns to the scene on Thursday and called on them to end their violent actions.
"The people who brought guns onto the street, and those who organize them, do not represent any version of Irish republicanism," O'Neill said. "They have no politics, no strategy and no popular support amongst the vast number of ordinary people from this city or anywhere else in the country. Their actions are a barrier to Irish unity."