Lyric McHenry Death Update: Everything We Know About How Reality Star Died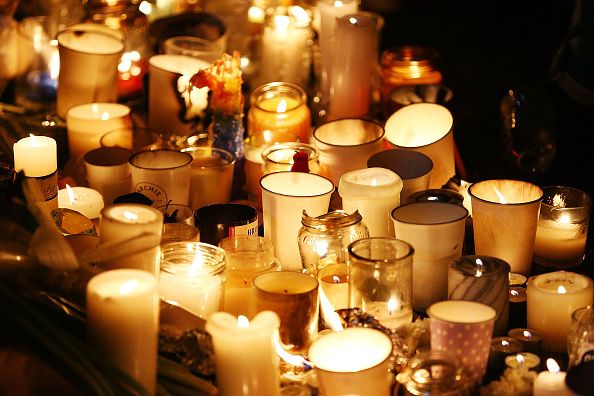 The cause of Lyric McHenry's death has yet to be determined, but authorities said an investigation was ongoing, pending the results of the reality star's autopsy report on Thursday, People magazine reported. McHenry was discovered unconscious on a sidewalk in the Bronx, New York, and rushed to Bronx-Lebanon Hospital, where she was pronounced dead on Tuesday, August 14.
Law enforcement told People they were working to piece together McHenry's final hours and determine how she died. McHenry wasn't wearing pants when her body was first discovered on the sidewalk in the Highbridge area of the Bronx; she was wearing a pajama top and underwear. Her knees were slightly scraped but she didn't appear to have suffered from any other identifiable injuries at the time of her death. A complete autopsy report is still pending, but an NYPD spokesperson said there were no obvious signs of trauma involved in her death.
McHenry's family dismissed rumors of drug use as the cause of her death. "Despite the speculation in earlier reports, at this point in time the cause of Lyric's death has yet to be determined," the family said in a statement issued Wednesday.
"In contrast, what is factual and known is that Lyric who just turned 26 last week on August 6, was a brilliant, creative and lovely young woman who shared a deep passion for writing, film and a long-standing commitment to social justice," the statement read.
Based on the photos on McHenry's Instagram account, she had been hanging out with friends for what appeared to be a belated birthday celebration the night before her death. Videos posted on her Instagram Stories were geotagged to Soho Grand Hotel, The Frederick Hotel and Dream Hotel, all in Manhattan.
The family statement said she was "working on packaging and development of several well-regarded film and TV projects" before her death. McHenry was also applying for media jobs on the West Coast after returning to California in February.
If someone is struggling with substance abuse, contact the Substance Abuse and Mental Health Services Administration National Helpline at 1-800-662-HELP (4357).