Lyrids: How to Watch One of the Oldest Known Meteor Showers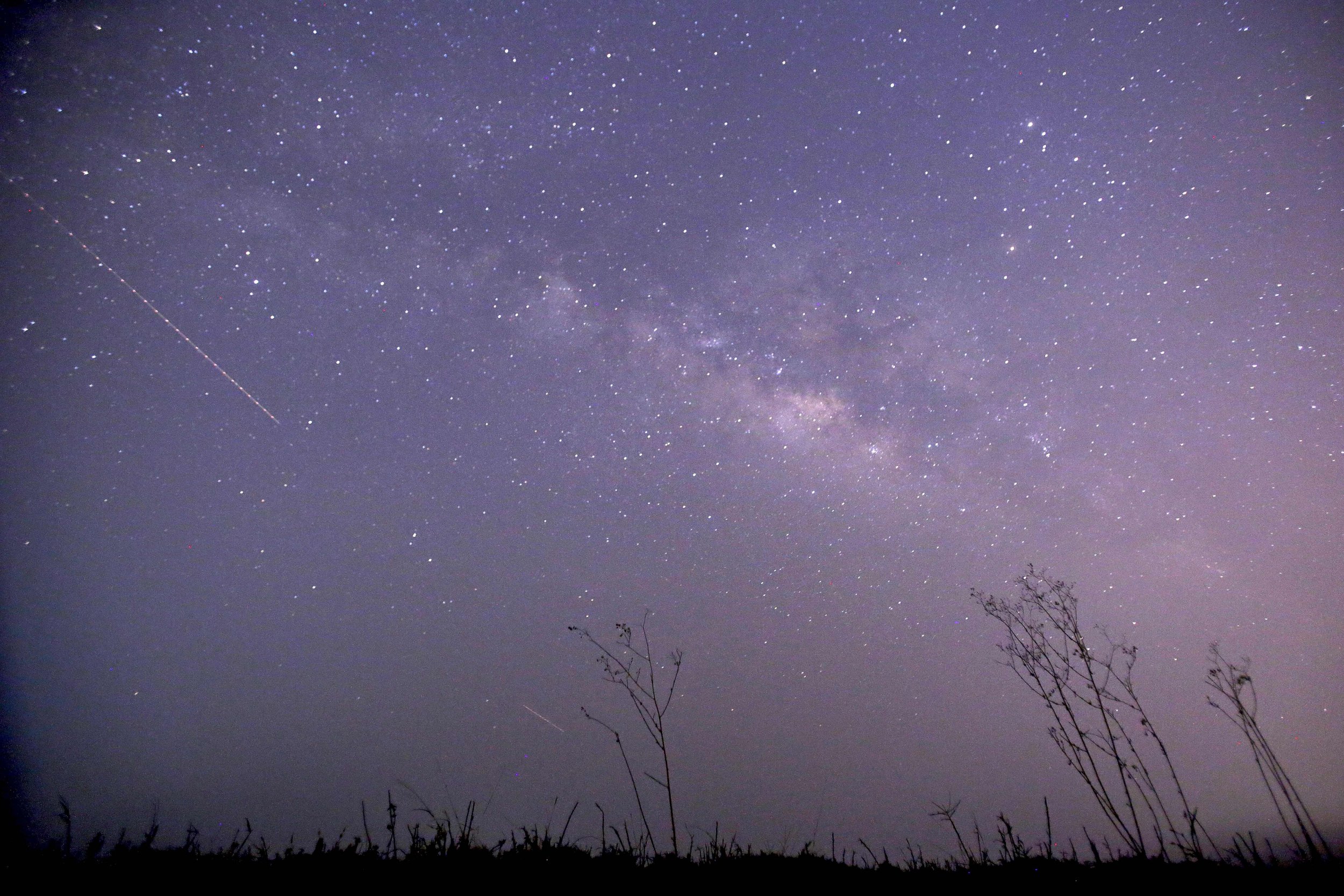 Updated | The ancient annual Lyrid meteor shower is finally here. As the cold nights of winter start to fade, spotting its shooting stars is a perfect way to welcome summer on the northern hemisphere.
Brief but hopefully beautiful, the shower lasts from April 16 to about April 25, peaking this year on the morning of April 22. Head outside before dawn Sunday for the best chance of catching the shooting stars.
"Find a dark sky, lie flat on your back, and allow at least 30 minutes to become adapted [to the dark]," Bill Cooke, who leads NASA's Meteoroid Environment Office at the agency's Marshall Space Flight Center in Huntsville, Alabama, told Newsweek.
Although the waxing crescent moon should set before those key morning hours, like any meteor shower, the Lyrids certainly aren't guaranteed to stun. Under good conditions you might catch up to 20 meteors per hour glittering across the sky at the shower's peak, EarthSky reported. "Most people will see a handful of Lyrids—about 10—per hour on the night of the peak," Cooke said.
The radiant—the patch of sky that looks like the shower's source—is near the bright star Vega in the constellation Lyra. But, NASA recommends you look away from this spot for shooting stars that appear "longer and more spectacular."
Shooting stars, although brief, can be spotted with the naked eye—no telescope required. In fact, meteors can appear all over the sky so it's best to have as wide a field of view as possible. If you are peering through binoculars or a home telescope you might miss out on some of the action. Try to find a view with as few intrusions as possible—large trees and buildings can block out meteors.
For the best views, avoid the cities and head to an area with low light pollution. Dark, country skies can yield a clearer sky, so it's best to avoid areas packed with street lights, bright shop windows and illuminated skyscrapers.
The meteor shower takes place when Earth passes through the stream dust and debris left behind by Comet Thatcher. This comet takes about 415 years to orbit the sun, and shouldn't swing by Earth until 2276. Its glowing debris, however, has created some incredible light shows in the past.
Every now and then, far more Lyrid meteors appear than normal in outbursts of 100 shooting stars per hour—and sometimes even more. Recent outbursts have been spotted from Greece in 1922, from Japan in 1945 and from the U.S. in 1982, EarthSky reports.
The longest observed meteor shower, this stream of debris has been lighting up Earth's skies for at least 2,600 years, Cooke said. Ancient Chinese narrative history Zuo zhuan, which covers the years 722 to 468 B.C.E., compares a 687 B.C.E. Lyrids outburst to a rainfall of stars in the oldest recorded outburst of this ancient shower.
Indigenous Australian communities also have a deep relationship with the meteor showers, The Conversation reports. The Boorong clan of north-west Victoria—who no longer exist as a separate group—named the bright star Vega after the Boorong "Neilloan" constellation depicting the Mallee fowl. The Lyrids light up the skies around the same time these birds start to construct their nests.
According to a NASA ScienceCast, a Virginia journalist documented another incredibly bright Lyrid shower in 1803, writing: "[The outburst] alarmed many, and astonished every person that beheld it. From one until three in the morning, those starry meteors seemed to fall from every point in the heavens, in such numbers as to resemble a shower of sky rockets."
Although no outburst is predicted for 2018's Lyrids, with a bit of luck and a lot of dark, you might still catch some beautiful meteors.
This article has been updated to include comment from Bill Cooke.