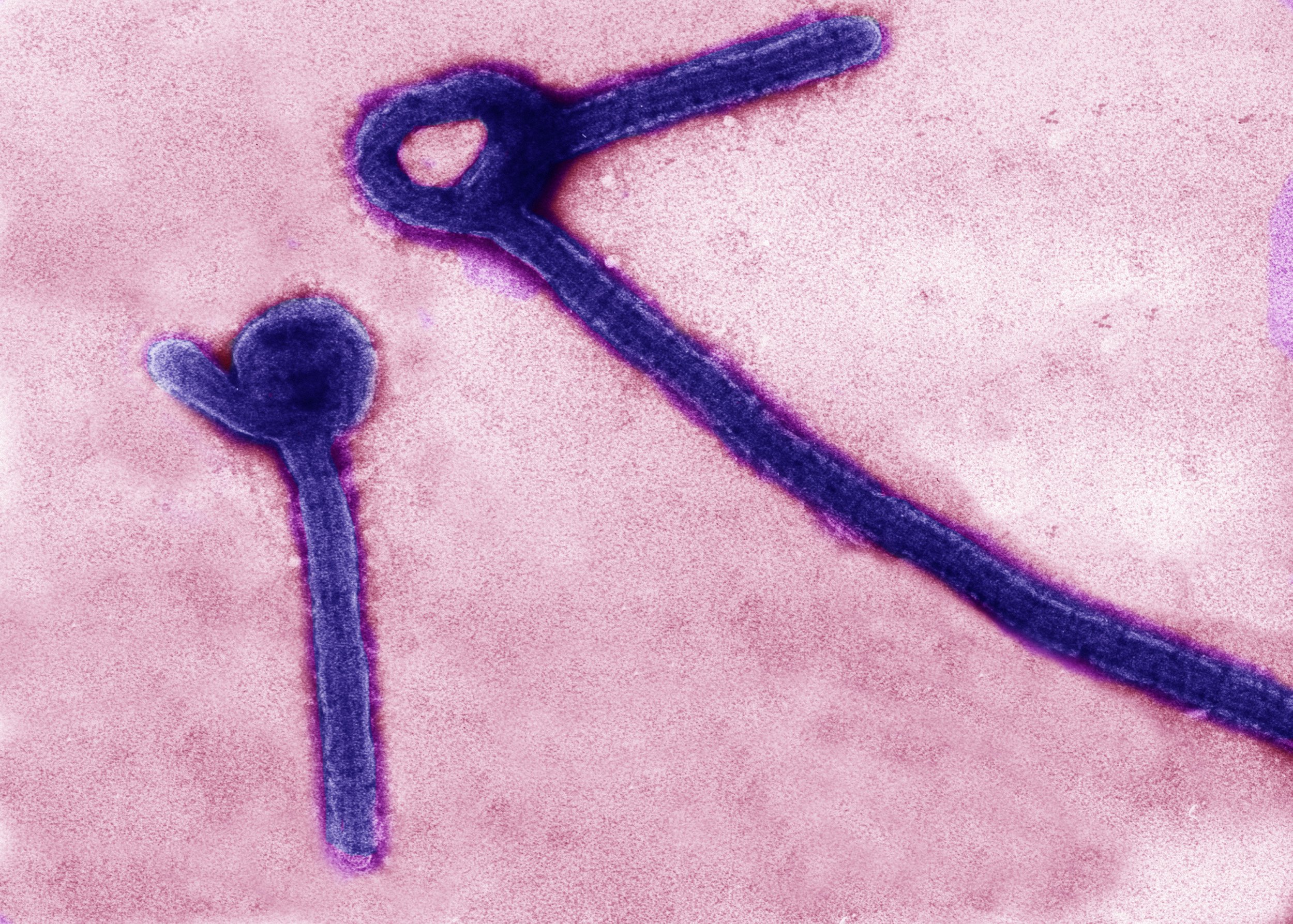 Google the buzzword Ebola today, and roughly 27,300,000 results come up. If you did so this past Tuesday, you might have noticed that the top search result for the virus, oddly, was a sponsored ad from Lysol. It seems the disinfectant company is attempting to capitalize on the public health hysteria with some viral marketing. Motherboard reports that the cleaning product company indeed bought the number one Google search slot for the disease, which lured readers to their site.
Motherboard revealed the original Google advertisement in a screenshot, which read: "Lysol products like Lysol Disinfectant Spray and the other products listed here are approved as hospital-grade disinfectants and though not specifically tested to kill the Ebola virus, based on their ability to kill similar as well as harder to kill viruses, these products are likely to be effective against the Ebola virus."
The link led to the Lysol homepage, where a photo of the virus was accompanied by the text: "Safeguarding against the spread of Ebola," suggesting that Lysol will fight the deadly virus. Now, the main page just links to an "Ebola Update Portal" prompting readers to visit the Centers for Disease Control and Prevention's guide for preventative measures.
The post vanished from Google on Wednesday, presumably following critiques that the company was exploiting public panic in order to sell its product, and as a result fueled the fear-mongering flames. But Lysol isn't the only company cashing in on the Ebola hysteria: Statistics show that Americans have been taking comfort in purchasing disinfectants, and a recent Businessweek report revealed that Clorox sales have shot up 28 percent in the past month.
A representative from Lysol's distribution company, Reckitt Benckiser, said that Lysol is "likely" to be effective against the disease, although that remains to be tested by scientists. Lysol has proven to be a solid disinfectant for germs. But since the disease is known to be transmitted through an exchange of fluids—such as blood, vomit and feces—from person to person, Lysol is probably not the most effective preventative measure against Ebola.