Mac Davis—Kenny Chesney, Richard Marx and More Remember 'Little Less Conversation' Songwriter
Mac Davis, country music legend and songwriter for the stars, passed away yesterday following complications from heart surgery. He was 78.
His hits included "Stop and Smell the Roses" and "One Hell of a Woman." Among the many accolades he received for his contribution to music are a star on the Hollywood Walk of Fame, as well as inductions into the Nashville Songwriters Hall of Fame, and the national Songwriters Hall of Fame.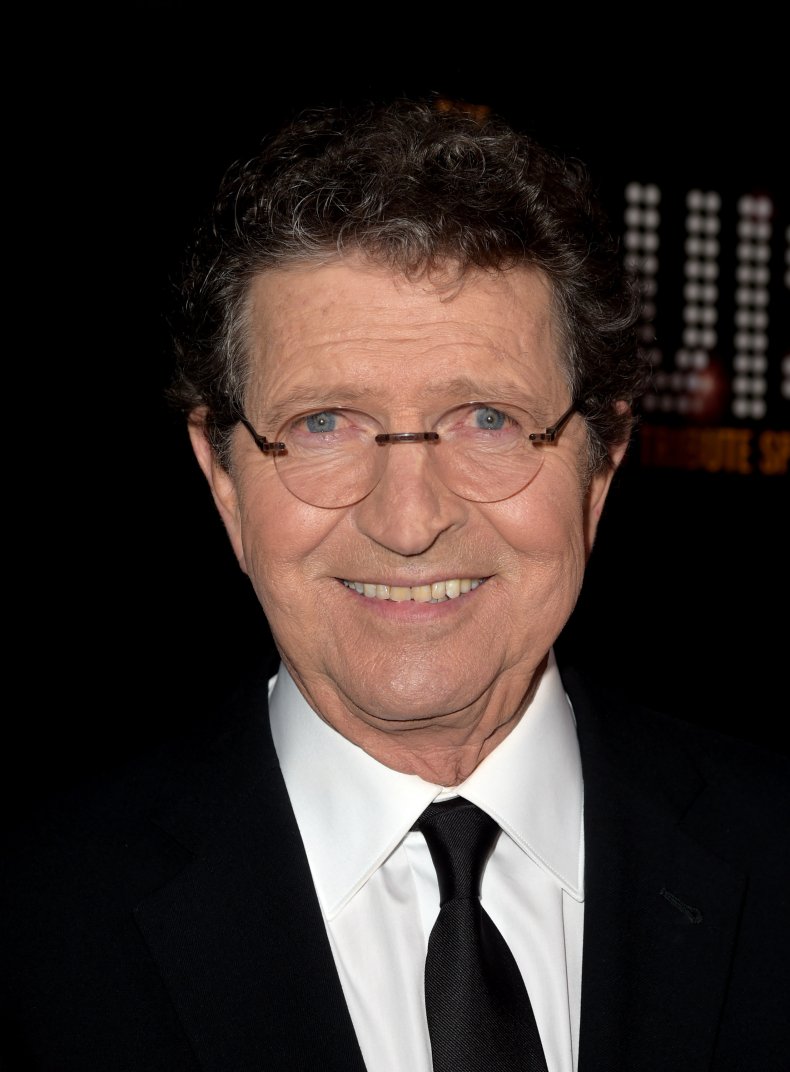 His songwriting credits can be found on hits from Kenny Rogers ("Something's Burning"), Dolly Parton ("White Limozeen"), Ray Price ("Lonesomest Lonesome"), and most notably Elvis Presley. It was the Davis-penned "Memories" from Presley's big 1968 comeback TV special that began a fruitful relationship between the two and eventually paved the way for Davis' own career as a singer.
Online tributes following the news of his passing came quickly, including remembrances from Travis Tritt and CMA's official Twitter account. Musician Richard Marx tweeted: "This is such a drag. RIP to the incredible #MacDavis. Thank you for your incredible songs and your kindness to me. It was an honor to hear you tell me stories."
In a statement, Kenny Chesney wrote, "I met Mac as a young artist just starting out on my journey, when he was already a legend and a songwriting hero to me. He welcomed me into his home, and turned that tremendous creative light on me."
Davis will also be remembered for his many television appearances, which included a guest spot on The Muppet Show in 1980. He hosted his own variety series, The Mac Davis Show, on NBC from 1974 to 1976. Not to be stopped there, Davis also dabbled in acting, starring in the TV movies Beer For My Horses and Where The Fast Lane Ends, as well as working alongside Nick Nolte in the football film North Dallas Forty. As a member of The Will Rogers Follies cast, he even appeared on Broadway and toured with the musical.
His last acting role came in 2019 when he played a preacher in Dolly Parton's Netflix series Heartstrings.
But he will always be remembered first and foremost for this music. Here is his 1974 hit, "Stop and Smell the Roses":
Before that, came 1972's "Baby, Don't Get Hooked On Me."
While Davis was a celebrated country singer in his own right, other stars brought songs he penned more recognition. Elvis Presley's take on "A Little Less Conversation" is a bona fide classic.
Elvis also had a smash hit with the Davis original "In The Ghetto," which was recorded by many other artists, including this memorable rendition by Dolly:
Although the 1970s may be when Davis found his greatest successes, he hardly stopped working following the decade. He kept working up until his passing, co-writing tracks with Bruno Mars, Rivers Cuomo of Weezer, and even co-wrote a 2013 Billboard's Dance Club Songs chart-topper for the Swedish DJ and record producer Avicii, "Addicted to You."
His manager reported he passed with family and loved ones around him. RIP.