Mac Miller's Cause of Death Revealed as Accidental Cocaine and Fentanyl Overdose
Rapper Mac Miller died from a mix of fentanyl and cocaine, according to a new toxicology report, Variety reported Monday. The report also revealed there was alcohol in Miller's system. The star was found dead at his home on September 7.
The report was posted on the Los Angeles coroner's office website under Miller's real name, Malcolm McCormick. "Malcolm McCormick, the music artist known as Mac Miller, was found to have died from mixed drug toxicity, the Los Angeles County Department of Medical Examiner-Coroner determined," the statement read.
"Authorities were called and McCormick was pronounced dead at the scene at 11:51 a.m. On September 8, an autopsy was performed and a cause of death was deferred pending further investigation. It was later determined that McCormick died from mixed drug toxicity (fentanyl, cocaine and ethanol)."
Miller was found in a "praying" position with his head resting on his knees, TMZ noted, citing the full toxicology report. A $20 bill with white residue was found in Miller's pocket, as was an iPad with a similar substance. Two bags with the powder-like substance were found in Miller's home, as were prescription bottles containing Adderall, Xanax, Hydrocodone and Oxytocin.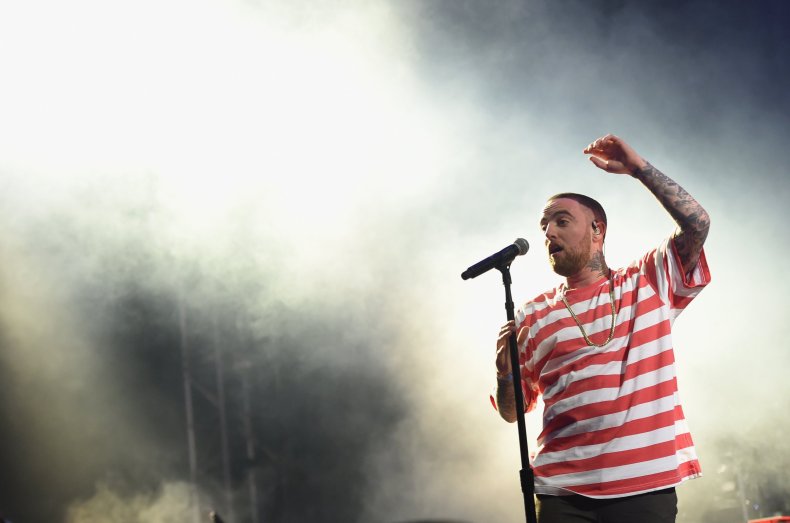 Multiple media outlets had previously reported that Miller's home had been mysteriously swept of drugs before police could investigate.
The report also said that Miller's case was closed since his death was ruled accidental.
Miller was 26 at the time of his death. He had released an album, Swimming, in August and was planning to go on tour. Some blamed his overdose on his ex-girlfriend, pop star Ariana Grande, who announced her engagement to Saturday Night Live comedian Pete Davidson just a month after she and Miller split in May.
Shortly after their breakup, Miller was arrested and charged with driving under the influence. The rapper drove his G-wagon into a utility pole and fled the scene with two friends. He was later arrested at his home after a Breathalyzer test revealed Miller's blood alcohol content, at .15, which is two times over the legal limit.
Miller was vocal about his drug use and the changes he had tried to make. The rapper spoke out about quitting and his past drug history in a 2013 interview with Noisey. "Drugs are dangerous, dude," Miller said. "But they're awesome. Just dangerous. Drugs are not like a new thing. Especially with me, I've been doing drugs since I was 15."