What Is Mac Miller's Cause of Death? Autopsy Says Death is 'Deferred'
Mac Miller's official cause of death is still unknown, according to his death certificate.
A spokesperson for the Los Angeles County Coroner's Office told the Los Angeles Times that the rapper's autopsy had been completed and his body released to his family.
Miller's cause of death has been deferred, meaning until certain tests are done an official cause of death cannot be documented. The coroner's office will not release a final pronouncement until toxicology reports are completed, which could take up to six weeks or more.
The toxicology report will detail the amount and types of substances found in a body at the time of death. As of right now, Miller's death certificate says "deferred." An official cause of death cannot be announced until all lab tests are released, which could take weeks.
TMZ first reported the news on Friday and also reported that Miller's apartment was swept clean before police could search the premises. No foul play is suspected.
Miller, whose real name is Malcolm James McCormick, was 26 at the time of his death.
Miller was found unresponsive from a presumed overdose in his San Fernando Valley home and was pronounced dead on the scene. A friend of his called emergency services and paramedics believed they were answering a call for someone in cardiac arrest.
Miller had a history of substance abuse and was arrested in May for a DUI and hit-and-run when he crashed his car into a power pole in the San Fernando Valley. The case has since been dropped.
He has previously spoken about his struggles with sobriety. "Drugs are dangerous, dude. But they're awesome," he said in a 2013 interview with Noisey. "Just dangerous. Drugs are not like a new thing. Especially with me. I've been doing drugs since I was fifteen."
"I was doing a lot of drugs around that time, which is another difference now. I'm not doing as many drugs. It just eats at your mind, doing drugs every single day, every second. It's rough on your body," he said in an interview with Billboard in 2015.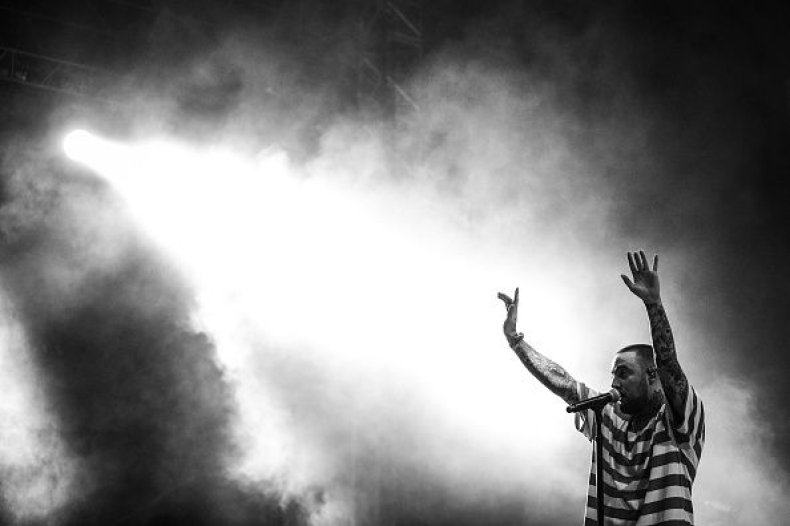 Miller's fifth studio album, Swimming, released in August. He was slated to go on tour in October.
If you or someone you know is struggling with substance abuse, contact the Substance Abuse and Mental Health Services Administration (SAMHSA) National Helpline at 1-800-662-HELP (4357).