If Home Alone were to actually get a reboot, what exactly would that look like?
After all, an 8-year-old kid being left at home in today's climate would be a completely different experience than the 1990s. Granted, it's still not the safest thing to happen to a child, it would be much different in 2019. Kids can operate tablets and cell phones, sometimes better than their parents, so what happened in Home Alone seems very unlikely now since an unattended child could easily text their parent. Not to mention, everything a kid could ever need in life can be ordered off Amazon, and credit card numbers are automatically stored on most food delivery apps and websites. A child wouldn't really need to leave the house as Kevin did for groceries and toothpaste. He or she would likely just "Netflix and chill" until their parents came home.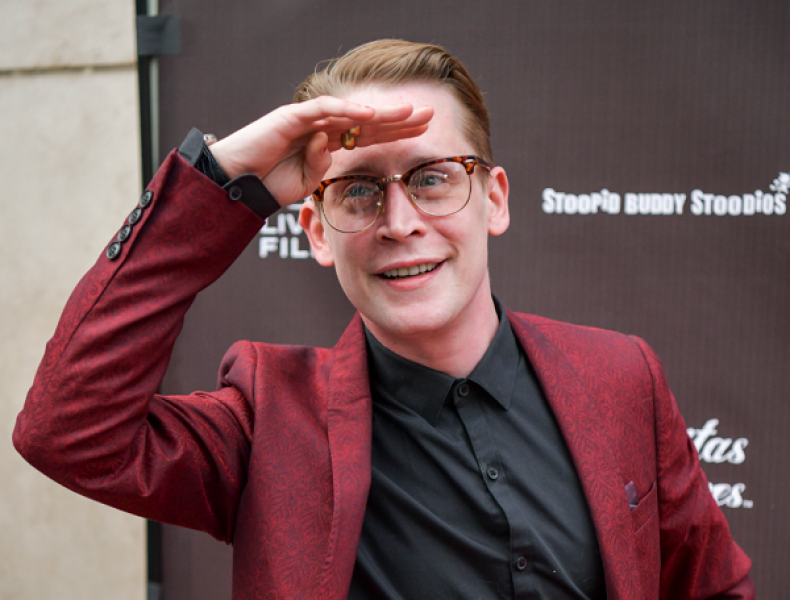 This is exactly how Macaulay Culkin, star of the 1990 blockbuster Home Alone and 1992's Home Alone 2, thinks a modern-day reboot would look. Following Disney's announcement to "reimagine" the 21st Century Fox classic for the soon-coming Disney+ streaming service, Culkin reached out to the studio with a hilarious inspiration image for the Home Alone reboot's mood board on Wednesday.
"This is what an updated Home Alone would actually look like," Culkin wrote alongside a photo of himself slumming it on the couch, surrounded by containers of take-out Thai food.
He appeared to be watching something on a laptop, but a video game controller is noticeably present—indicative of the multiple options a kid of the future would have to stay entertained while home alone.
Culkin followed up the photo with a direct message to the company: "Hey @Disney, Call me!"
Fans got a kick out of the photo, which was a spot-on representation of what many said earlier in response to Disney's big reboot news on Monday—that the premise of a Home Alone reboot in today's age of advanced technology (and super-smart kids) wouldn't stand up to the comedic and entertaining relief of watching a youngster survive and outsmart thieves before the internet took over the world.
Disney's CEO Bob Iger said a number of classic films from the 21 Century Fox catalog headed to Disney+ would be updated in an effort to target younger generations. Along with Home Alone, Night at the Museum, Cheaper by the Dozen and Diary of a Wimpy Kid were listed for a potential reboot.
Disney+ is expected to launch in North America in November. The streaming service, which will include 500 movies and 7,500 TV episodes, is priced at $6.99 a month.