Macaulay Culkin Shares Picture of 'Home Alone' Inspired Covid Mask
Slowly but surely, Macaulay Culkin is securing himself as one of the best celebrities out there. The My Girl child star just channeled one of his most beloved roles in the name of COVID, and we can't get enough of it.
Culkin shared a photo of himself wearing a face mask for coronavirus safety, on Twitter Wednesday. While it's great to promote the safety of himself and others, the point rests in the image on the mask: a pair of hands and a gaping mouth. In other words, Culkin found a face mask that memorializes his famous Home Alone movie poster and the Internet both loves and hates it.
The Twitter post advertised COVID safety with a rather gruesome line in Culkin's caption. "Just staying Covid-safe wearing by the flayed skin of my younger self," he wrote. "Don't forget to wear your masks, kids."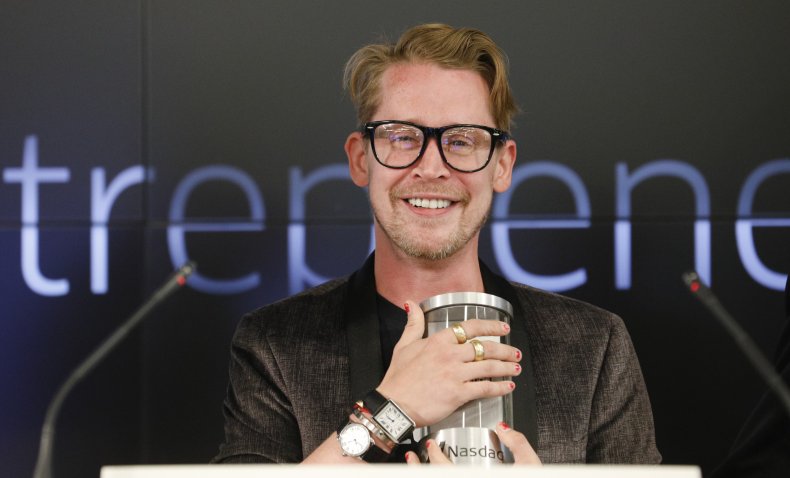 No, Culkin didn't actually cut his own face off to make the mask, but he might as well have. Even as an adult, it's a bit spooky how realistic the mask looks. For someone scrolling quickly on Twitter, it may be difficult to distinguish that Culkin is wearing a mask at all.
That's why some Twitter responses were draped in horror, as well as humor for the post. "This is the worst thing you have ever done and I've seen richie rich," wrote @godblesstoto.
Others ran with how the mask could be mistaken for Culkin's real skin, while some questioned how to buy one of the masks themselves.
Culkin does still act, though his most memorable films are mainly from his childhood. He's expected to appear in Season 10 of American Horror Story, slated for a 2021 release, according to his IMDB profile. While fans wait for another Culkin release, they can tune into many more humorous moments on his Twitter account.
In August, Culkin pointed to his success in childhood, as well as the viewers who have aged along with him. "Hey guys, wanna feel old? I'm 40. You're welcome," he wrote. The tweet received over 3.3 million likes.
One of his most enjoyable moments of stardom, though, may be when Culkin requested his Twitter followers choose a new, legal, middle name for him. In 2018, the public voted to rename the actor "Macaulay Macaulay Culkin Culkin," and he didn't break the promise. His legal middle name is now his first and last name.