Migrants Bike, Walk Across Macedonia in Bid to Get to E.U. Countries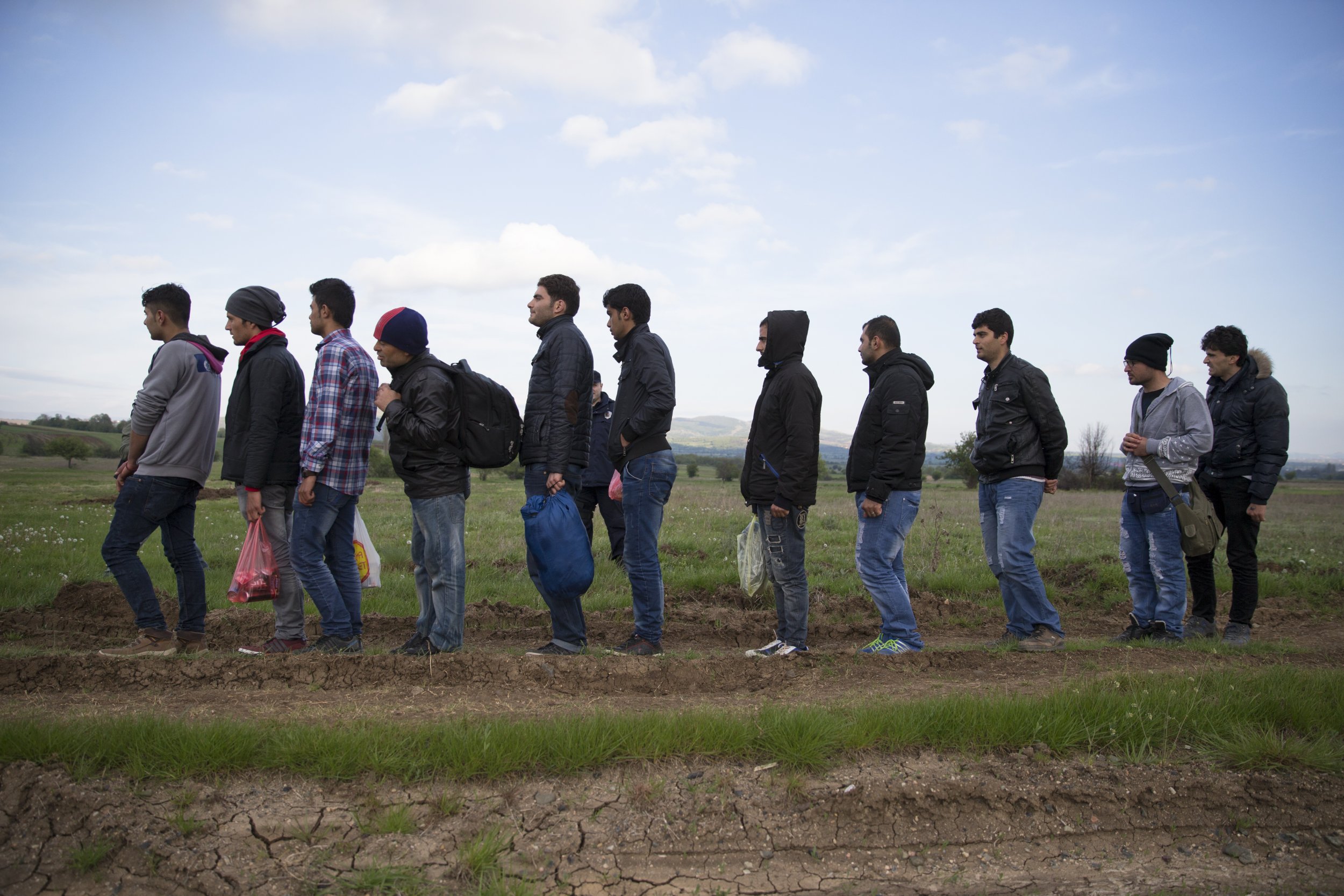 Undocumented migrants in Macedonia are undertaking arduous journeys by foot in a bid to make their way across the southern European country in search of a better life.
Almost 100,000 refugees have crossed the Mediterranean for European shores this year already, compared to 220,000 in 2014. Most arrive in Spain, Italy, Malta and Greece, with the aim of reaching other destinations in Western and Northern Europe. Ten of thousands also attempt the shorter boat trip to Greece from Turkey, The Associated Press reports. Boats have brought more than 42,160 migrants to Greece since the beginning of the year, according to the United Nations refugee agency, UNHCR. On average, 600 people a day are arriving on the Greek island of Lesvos alone, the agency says.
Europe's migrant crisis is spilling over into the Balkan region, which has seen an uptick in the number of people walking across Macedonia and Kosovo to reach Serbia, before traveling onward to other European countries, according to Frontex, the European Union border agency. Around 32,000 people entered the European Union through the Balkans from January to March 2015, Frontex reported.
A majority of Macedonia's migrants are arriving from Greece, which borders the landlocked Balkan nation in the south. Many are trying to get to Germany, a journey of more than 1,000 miles. Some use railway tracks as a guide, often under the cover of darkness. In April, 14 migrants, believed to be from Afghanistan and Somalia, were killed by a train after walking along tracks, the Associated Press reports.
Others are taking to trying to make their journey by bike, after Macedonia banned train and bus companies from selling them tickets, writes AFP's Robert Atanasovski. This apparent ban has sparked a cycling cottage industry near the border with Greece. Bikes cost around $169 to $225 and authorities "turn a blind eye to these migrant cyclists and pedestrians—preferring to focus their efforts on people-smuggling networks," AFP reports.
Atanasovski says "hundreds" of migrants can be seen with their bikes everyday en route north to Serbia, where the bikes are abandoned at the border, taken back to the southern Macedonian town of Demir Kapija and resold.
Macedonia is one of the most difficult places for migrants in Europe, a number of human rights organizations have said. A report earlier this month found 300 migrants cross into Macedonia from Greece every day, but once inside they risk being kidnapped by gangs or abused by police.
On Thursday, Macedonian police arrested 128 migrants from Middle Eastern countries, including Syria and Iraq, for sheltering in homes nearer the Serbian border. A spokesman for the Interior Ministry said the migrants were renting the houses from villagers, four of whom have been charged with people smuggling, Reuters reports. The migrants told investigators they entered the country through Greece.