Macedonian Protesters Vow to 'End Criminal Governance'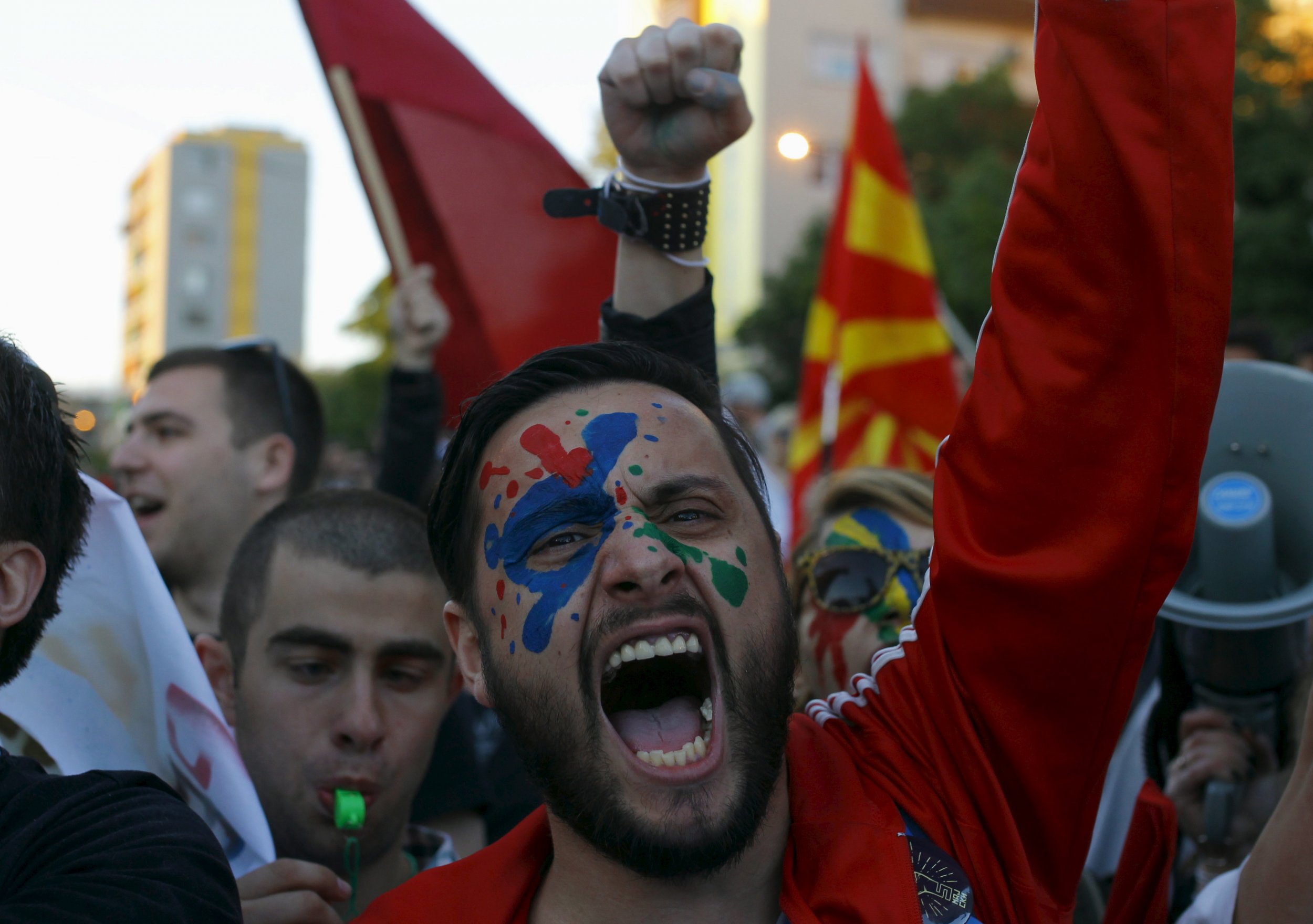 Activists from Macedonia's ongoing anti-government protest movement have called for new demonstrations on Monday after dozens of protesters were arrested for alleged vandalism.
Protests in Macedonia have been raging for weeks in what has become a much larger stalemate between activists and the ruling conservative VMRO party over corruption allegations. The latest tide of protests, called I Protest (Protestiram), was sparked by current Macedonian President Gjorge Ivanov's decision to pardon 56 officials facing criminal charges of alleged corruption, after a wiretapping scandal rocked Macedonian politics.
Ivanov is an ally to ex-Prime Minister Nikola Gruevski who resigned in January amid allegations of mass wiretapping of around 20,000 Macedonian officials. Activists on social media vowed to "end the criminal governance of Macedonia".
Protestiram activists have taken to the streets every day, except Sundays, since April and called for a protest against the Macedonian prosecutor in the capital of Skopje on Monday, Al Jazeera reports.
"We have been protesting tirelessly for nearly two months for freedom, justice and equality," a statement on social media read. "The time has come that we put an end to the crisis."
Macedonia has faced a political crisis in the wake of Gruevski's resignation and voters were scheduled to vote for a new government on Sunday after parliament was dissolved. However, the Constitutional Court ruled that the decision was unconstitutional and delayed the vote last month, without setting another date.