HRW: Macedonia's 'Notorious' Detention Center Has Reopened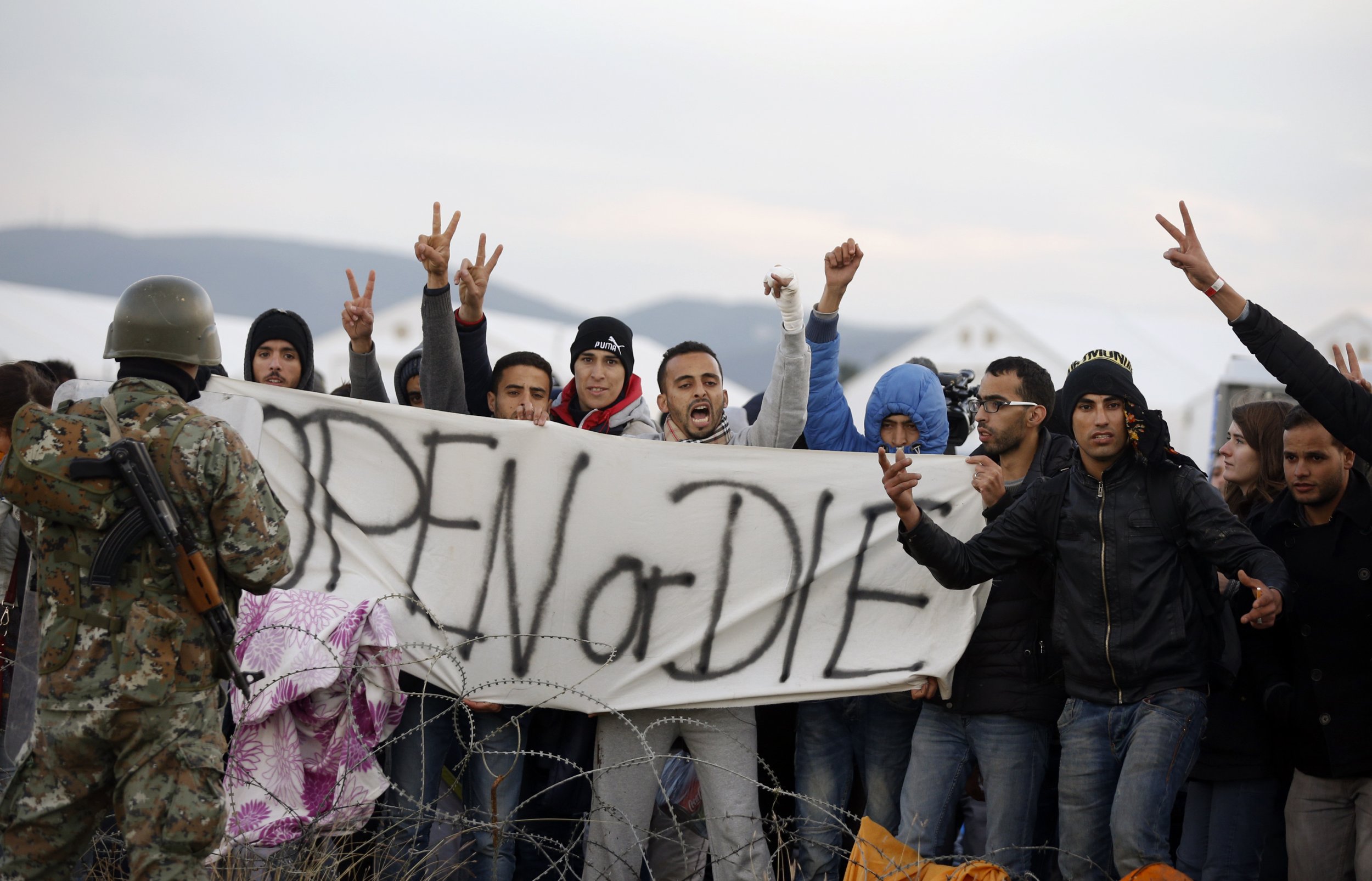 Macedonian authorities have reopened the detention center known as Gazi Baba, in the north of the country, and are once again detaining migrants and asylum seekers there, Human Rights Watch (HRW) reports.
HRW, together with the Macedonian Ombudsman's Office, confirmed to Newsweek on Wednesday that authorities are holding up to 50 men and women in the Reception Center for Foreigners detention facility in Skopje. The detainees are alleged to have tried crossing the border with the help of people smugglers, and authorities say they are being detained as potential witnesses in cases against suspected smugglers.
The Macedonian Interior Ministry had previously told local media that the "notorious" detention center was closed, and the last detainees released, on July 24. Amnesty International had been urging authorities to shut the center because of its "overcrowded" and "inhumane conditions", and the U.N. High Commissioner for Refugees (UNHCR) also stepped in, saying refugees should be allowed to travel through the country instead.
Tariq, a 19-year-old Syrian refugee who spent two months in Gazi Baba before it closed, has said he witnessed police guards beating detainees "barbarically". Speaking to HRW in September, he said his time at the center had left him "horrendously shattered," mentally and emotionally.
According to HRW, the majority of the people being detained now are Iranian and Moroccan nationals. Detainees are not being informed of their legal rights or being told how long they will be held for, nor are they being given access to interpreters or legal proceedings, the Ombudsman's Office confirmed.
"When we visited the center two weeks ago, only five people were being held there," a spokeswoman for the Ombudsman's Office says. "Now there are up to 50. We hope to visit again later this week."
On November 18, Macedonian authorities stopped allowing entry to non-Syrian refugees—mainly Iranians, north Africans, Pakistanis and Bangladeshis—at the Idomeni border. In the weeks after, people at the border protested against the conditions as they faced as they waited, stuck in limbo. Several Iranian men sewed their mouths shut; one man threatened to cut his veins with a razor.
A representative from the Ombudsman's Office visited the Gazi Baba center on December 14. They told HRW that they found refugees staying in "dirty rooms" without access to "adequate beds, mattresses, or pillows" or "sufficient food."
The Macedonian Interior Ministry did not respond to Newsweek's request to comment.