Machu Picchu Crash: Trains From Rival Companies Collide Near Inca Citadel
At least 35 people were injured in Peru when two passenger trains collided near the Incan citadel of Machu Picchu on Tuesday night. The Associated Press reported that 10 riders were taken to a clinic near the city of Cuzco after the accident, citing local officials.
The trains from Inca Rail and PeruRail, rival companies that take passengers to the country's most popular tourist site, crashed while traveling from the village of Ollantaytambo to Machu Picchu.
A passenger told Peruvian news agency Andina that the Inca Rail train had been stopped because protesters were blocking the tracks.
"One of Inca Rail trains left Ollantaytambo at about 6:40 AM and stopped 40 minutes later because of the protest. We stopped for an hour, then the protest was cleared, the train continue its route, and five minutes later we felt a strong impact on the back. It was a PeruRail train that hit us," Valeria Lozana said.
In other recent tourism-related casualties at Machu Picchu, a German visitor died from falling off a cliff while taking a picture in 2016, and a Spanish tourist and her Peruvian guide suffered injuries after being struck by lightning the same year.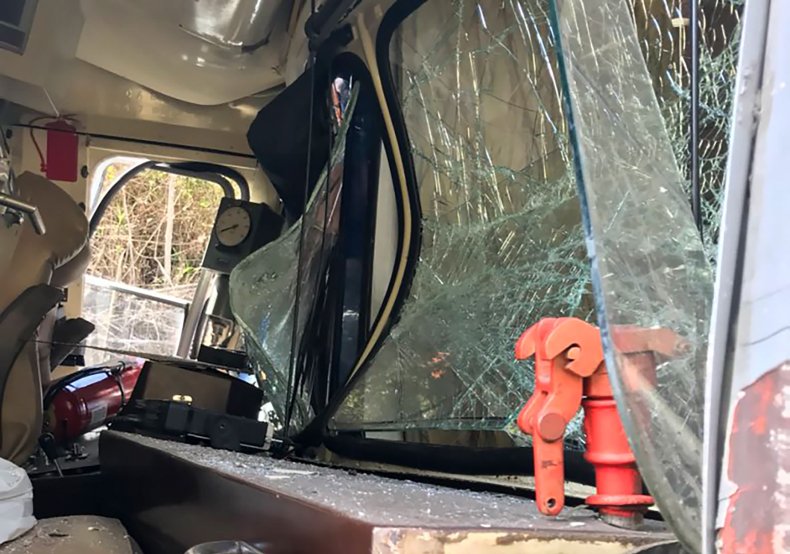 In recent years, tourists have visited the empire's most famous monument in droves, forcing the government to restrict access to the UNESCO heritage site last year. In 2016, 1.4 million people visited the tourist attraction, which caused overcrowding and long wait times to gain entry.
"During high season (July-August), queues for the bus are usually two hours and it is not uncommon to then queue for a further hour at the site entrance. The new regulations should help the flow of visitors giving them a better experience," Laura Rendell-Dunn, a Peru travel specialist for Journey Latin America, told The Guardian.
Other visitors expressed concerns that the increased flow of tourism was degrading the historical site's conditions. "The tourist impact is very grave. As there are a large quantity of tourists, you can't control them," Nelson Huaman Quispe, a guide at Machu Picchu Andes Tours said. "Many tourists do things they shouldn't do. For example, some people climb the structures. Some take the stones. Some mark up the floor, do things they shouldn't...It's chaos."
The Chicago Tribune reported that UNESCO's World Heritage Committee has suggested since 2007 that the Peruvian site be added to the List of World Heritage in Danger.