Mackenzie Scott Excludes Evangelicals in Donations to Groups Advocating Religious Freedom
Christian, Muslim and Jewish groups were among the religious organizations receiving part of former Jeff Bezos' wife MacKenzie Scott's latest $2.7 billion donation, but Evangelical groups were not included.
"We are all attempting to give away a fortune that was enabled by systems in need of change," said Scott, in a post on Medium. "The social structures that inflate wealth present obstacles to equality and justice for women, and racial and sexual minorities."
Among the progressive Christian groups included in Scott's latest round of giving include Faith in Action, a national organizing network that works to dismantle systems of injustice fueled by hatred and racism and Faith in Public Life, a national network of 50,000 clergy and faith leaders united in the "prophetic pursuit of justice, racial equality, and the common good."
The latter combines a vision of progressive politics with criticism of the Catholic bishops' debate on the Eucharist and Catholic public figures. It has also advocated against efforts to secure strong religious freedom protections for Catholic adoption agencies and the Little Sisters of the Poor, who are fighting pro-LGBT and pro-contraception government mandates.
The organization, which in recent years has tripled its staff, quadrupled its annual budget, and established permanent offices in "several battleground states," has a mission "to fight Christian nationalism and the religious right."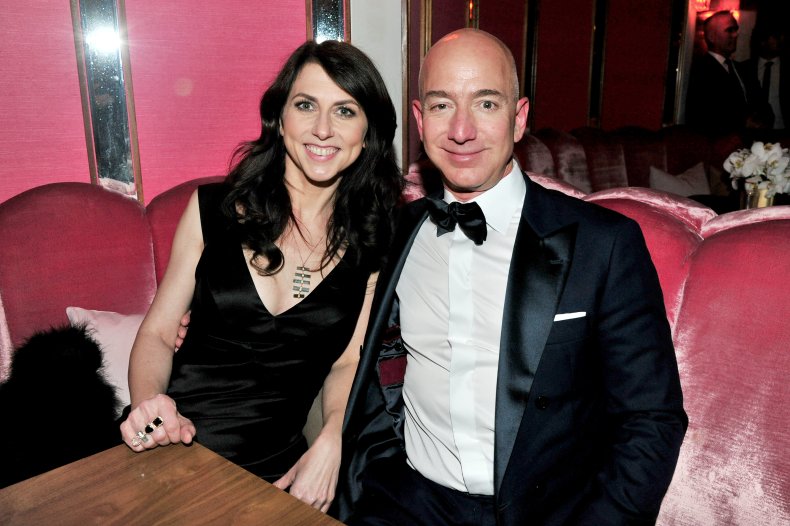 Other groups gifted included Repairers of the Breach headed by the Rev. Dr. William J. Barber II, which challenges that prayer in public school and abortion are the foremost moral issues and Repair the World, which mobilizes Jews and Jewish communities to take action to pursue a just world through a lifelong commitment to acts of service.
Scott also gave to another dozen philanthropic organizations and entities that report on philanthropy as well as arts-based charities. But while she gave to three progressive Christian groups that focus on racial equality and freedom for LGBTQ people, she chose not to give to any groups within the Christian Evangelical realm.
Christian author and evangelical leader Kelly Kullberg said it is a very obvious sign of the times.
"Sadly, at a time when the life-giving gospel and teachings of Jesus are so needed for renewal, such well-funded 'progressive' faith groups are often those who oppose historic Christian teachings, people like Franklin Graham and Amy Coney Barrett, morality, salvation and hope," said Kullberg, editor and co-author of the best-seller Finding God at Harvard. "The Left is attempting to redefine the gospel, using biblical words but not their accurate meanings. If we, as individuals, no longer admit our sin, we no longer turn to Jesus. And He is our actual hope. And biblical truth yields great love for people, and great progress for cultures."
In her Medium post entitled Seeding by Ceding, Scott said she wants to "de-emphasize privileged voices and cede focus to others" and went on to explain the process that she and her husband, Dan Jewett, took in deciding where to donate. "In this effort, we are governed by a humbling belief that it would be better if disproportionate wealth were not concentrated in a small number of hands, and that the solutions are best designed and implemented by others."
Unlike some major donors, who impose guidelines on groups they support, Scott said the gifts, made with her husband are no-strings-attached, "because we believe that teams with experience on the front lines of challenges will know best how to put the money to good use, we encouraged them to spend it however they choose."
Scott and Amazon Founder/CEO Jeff Bezos divorced in 2019 with Scott receiving a stake in the company worth about $38 billion at the time. The value of Scott's share in the company rose to $66.4 billion when Amazon became a dominant provider of goods and services during the coronavirus pandemic. According to financial news site Bloomberg's analysis, at that point she was the richest woman in the world.
Scott's latest gifting follows $6 billion she donated last year.
Correction 07/2/2021, 4:06 p.m. ET: This article was corrected to reflect the updated spelling of the Rev. Dr. William J. Barber II.