Far-Right in France: Police Foil Plot to Assassinate French President During Trump Visit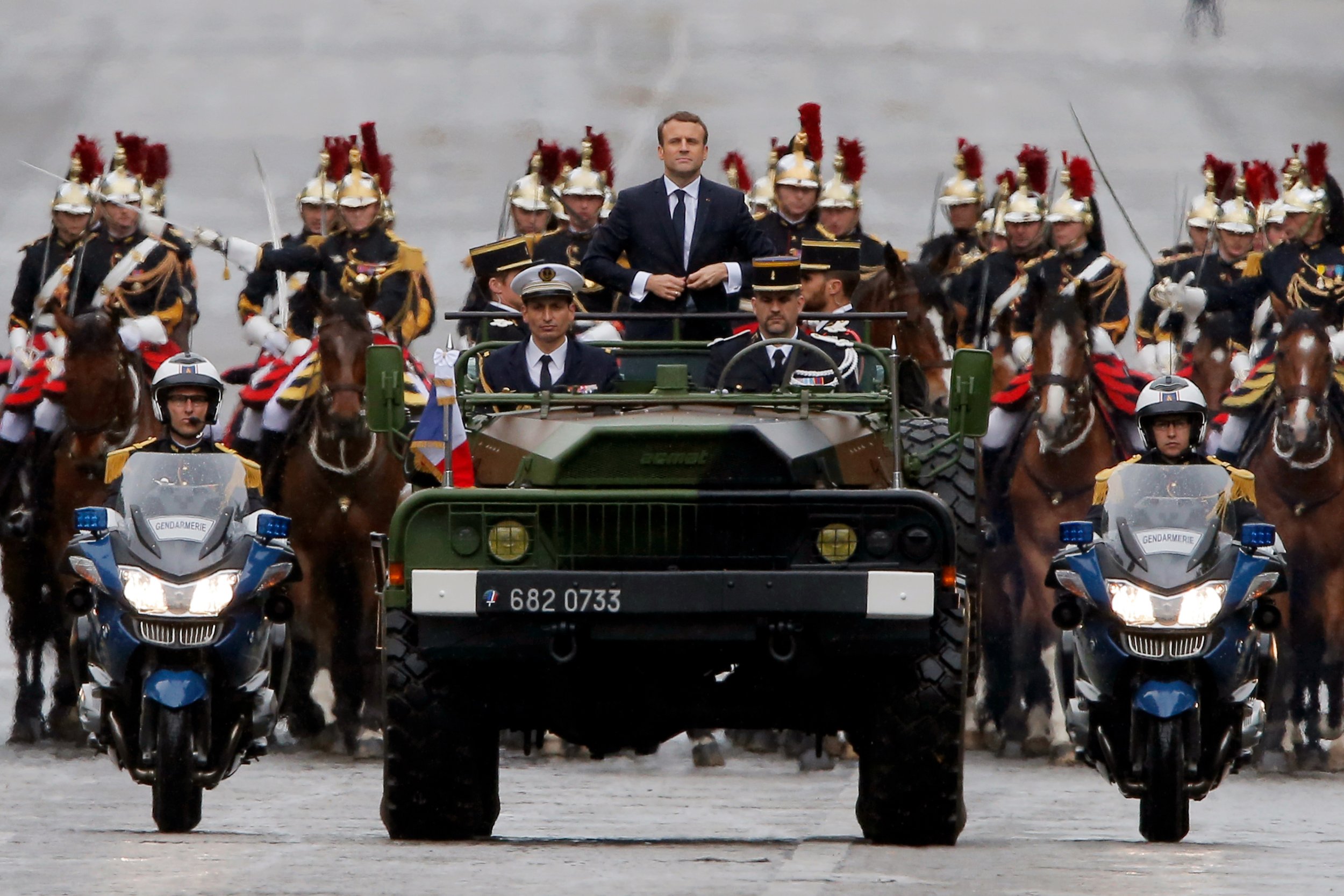 Police in France have arrested a 23-year-old man over an alleged plan to assassinate French President Emmanuel Macron on Bastille Day, 14 July.
Officers in the capital arrested the young man, who lives in the northern outskirts of Paris, at his home last Thursday, after being alerted when he inquired online about purchasing a Kalashnikov assault rifle. French media reported that upon his arrest, the man threatened a police officer with a kitchen knife. Police charged the man, who called himself a nationalist, on Saturday, with "planning to commit a terrorist act." They released details of the case Monday.
Bastille Day is France's national day, akin to America's July 4, celebrating the storming of the Bastille prison in 1789, a major catalyst of the French Revolution. The annual national military parade is typically a patriotic event—and this year, President Donald Trump will be in attendance following a personal invitation from Macron. Thousands of American soldiers will march alongside French troops to commemorate the centenary of the U.S. entering World War I.
The event has been the target of botched assassination attempts before. In 2002, far-right extremist Maxime Brunerie was overpowered by members of the public as he tried to murder then president Jacques Chirac with a long-range rifle.
The prosecutor's office in Paris described Macron's aspiring assassin as "psychologically unstable but conscious [of his actions] and determined." According to police sources, his plans were vague and not yet finalized, but he is said to have described the assassination plot as a "political" statement. He also said he wanted to attack "blacks, Arabs Jews and homosexuals" and authorities described him as belonging to the extreme-right. After his arrest, police found at least two more knives in his car, along with a list of potential targets on his computer.
The suspect had previous convictions for terrorism-related offenses. In 2016, he was reportedly convicted of glorifying terrorism ("apologie du terrorisme") and "spreading racist hate," after he expressed support for neo-Nazi Anders Breivik's attack in Norway, July 2011. Breivik, a far-right extremist, killed 77 people, including many children, in a bomb in Oslo and gun attack on a nearby island. Last year, French authorities sentenced the man to a three-year prison sentence, 18 months of which were suspended.
Even before winning the presidential election in May, Macron had received a number of death threats. During the campaign, Macron's comments on France's colonial history, in which he declared that France had committed "crimes against community" in Algeria, enraged members of France's far-right political party, the National Front. He said they called him a "traitor" and made death threats.
France is still under a state of emergency, imposed in November 2015 after attacks in Paris by extremists linked to the Islamic State militant group that killed 130 people. Since, there have been several other attacks by Islamist extremists, including the Nice truck incident when a man killed 86 people by driving a vehicle into a crowd.
During a speech at the palace of Versailles Monday, Macron said he planned to lift the state of emergency in fall 2017.