Macron Warns Far-Right Politicians In Europe: 'I Will Yield Nothing'
France's President Emmanuel Macron has warned far-right politicians in Europe that he will stand in the way of their anti-immigration and nationalist policies.
The French leader was responding directly to criticism from Italy's Interior Minister Matteo Salvini and Hungary's Prime Minister Viktor Orban. Both politicians have pushed forward hardline anti-immigration positions, saying this week that they would work together to oppose the pro-immigration policies of European nations led by Macron.
"So if they wanted to see me as their main opponent, they were right to do so," Macron told journalists during a visit to Denmark on Wednesday, Reuters reported.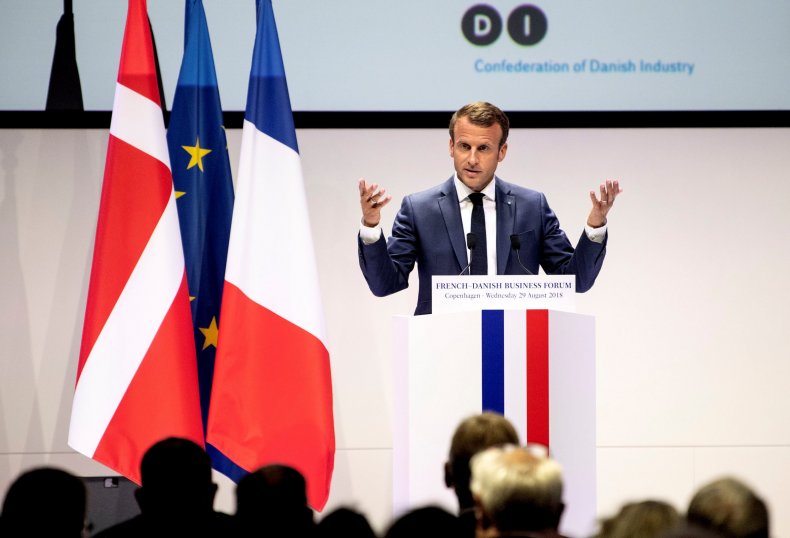 "It is clear that today a strong opposition is building up between nationalists and progressives and I will yield nothing to nationalists and those who advocate hate speech," he said in response to Orban's and Salvini's comments.
Speaking during a press conference with Salvini in Milan on Tuesday, Orban said: "[Macron] leads the European force that backs migration, he's the leader of those parties who back migration to Europe, and on the other side there's us who want to stop illegal migration," Politico reported.
At the beginning of August, the French parliament passed a controversial asylum and immigration bill, which was criticized by politicians from the left and the right. The bill passed largely due to Macron's La Republique En Marche party, which holds a large majority in the parliament's lower house.
According to France 24, the law expedites asylum procedures, reducing the maximum processing time to 90 days after entering France, down from 120. At the same time, individuals will be required to make their asylum claims within six months after arriving in France, a reduction from the previous allowance of 11 months. The bill also aims to expel rejected applicants more rapidly, while more quickly facilitating the integration of those whose applications are accepted.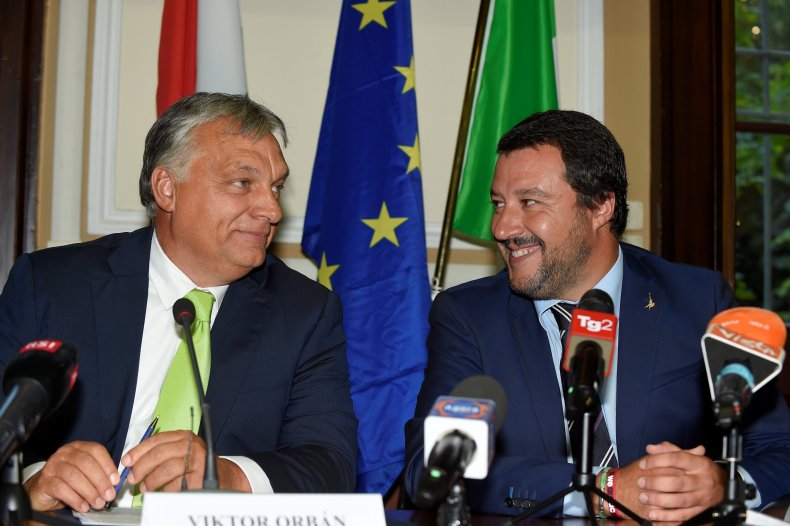 "We are giving ourselves the means of preserving a right to asylum which, had nothing been done, could rapidly have been called into question as one fears may happen in a number of European countries," Interior Minister Gerard Collomb said at the time, Agence France Presse reported.
Hungary and Italy have conversely moved to clamp down on immigration. In June, the Hungarian parliament passed legislation championed by Orban that made it a criminal offense to carry out "organizational activities" to assist immigrants not entitled to protection with asylum requests, as well as banning people from helping individuals "residing illegally in Hungary" to obtain residence permits.
Salvini has routinely criticized EU immigration policies, playing to popular anti-immigrant sentiments in Italy. His efforts have also forced migrants to wait lengthy periods of time before they are allowed to disembark from boats arriving along the country's Mediterranean coast.