Macron's Controversial New Immigration Law Infuriates Right and Left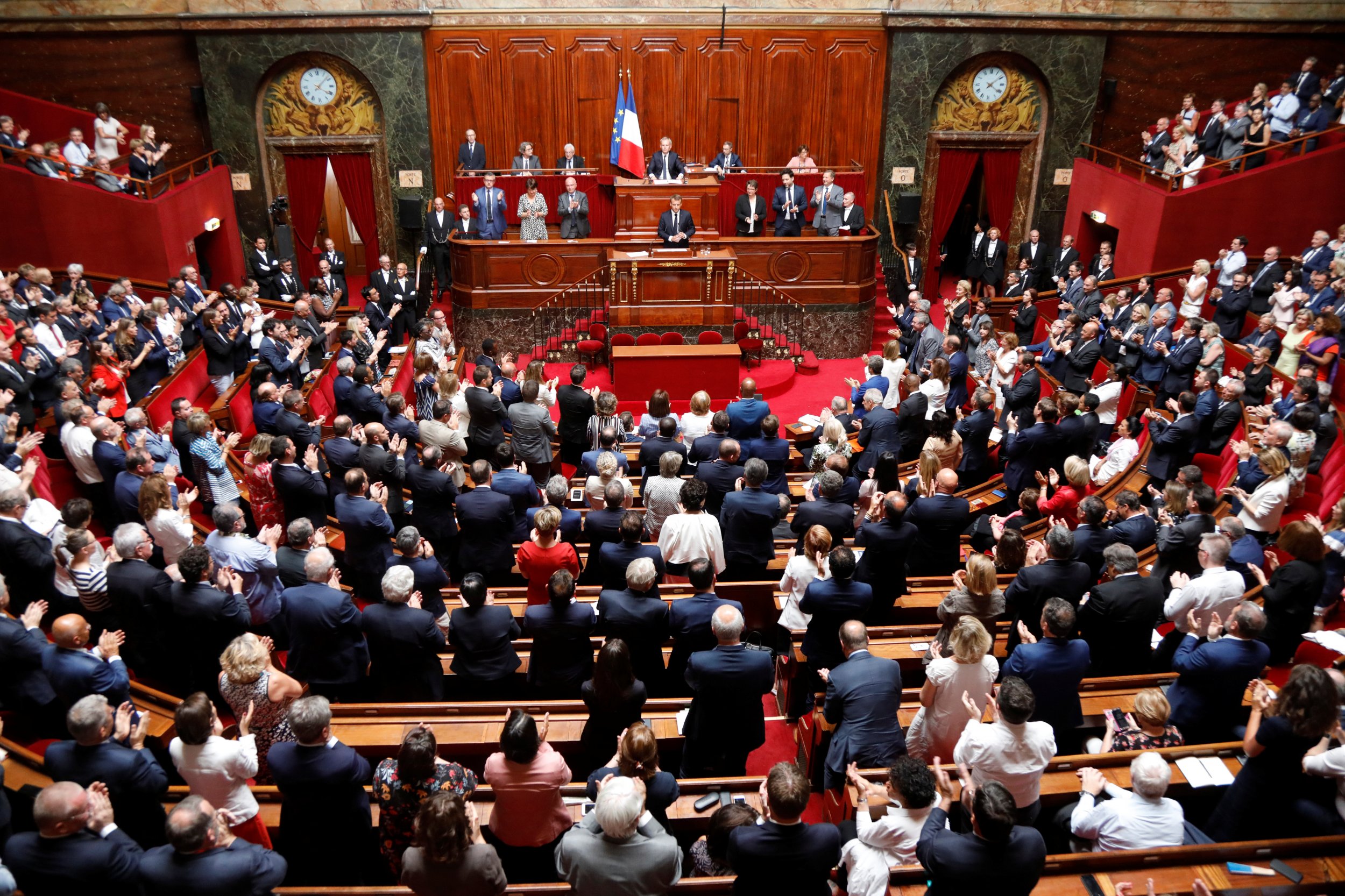 The French Parliament voted in favor of a new immigration law on Wednesday that has angered lawmakers from the right and left.
The new law reduces the maximum time for asylum procedures from 120 days to 90. It also means that asylum seekers will have to make a claim for asylum within six months, not 11, and would allow for a maximum detention period of 90 days rather than the previous 45.
The bill was easily passed into law with 100 votes in favor and just 25 votes opposing. There were 11 abstentions.
Lawmakers from the right criticized the changes, saying that they could allow more migrants to gain legal status in France. And the left condemned the law too, saying that it could leave "children behind bars," according to France 24.
"We are giving ourselves the means of preserving a right to asylum which, had nothing been done, could rapidly have been called into question as one fears may happen in a number of European Countries," Gerard Collomb, France's interior minister, told lawmakers in Parliament.
The law comes at a time when countries throughout Europe are trying to placate, in particular, those on the right who blame migrants for broader economic difficulties.
Countries that border the Mediterranean had, in recent years, become ports of entry for migrants coming from Africa. Those arrivals were often dramatic, and formed a focal point for the heated broader debate about immigration. In June, a ship with 600 migrants was refused by both Italy and Malta and eventually taken in by Spain.
Since 2014, the Italian government has taken in more than 650,000 migrants, but the government there has veered sharply to the right, and has—like the Trump administration in America—begun to target immigrants, and talk of removing them.
On Wednesday, the European Commission told Spain, which has taken in many of the migrants that have been rejected by countries such as Italy, that it will receive more financial aid in order to manage the rising number of migrants.