Macy's Black Friday Ads, Flyer Details Hundreds of Sale Items
Black Friday is a big day for most retailers but especially department stores like Macy's. The store has already released its flyer of Black Friday deals and it's a whopping 40 pages long.
To make the long flyer easier to navigate Macy's made it possible for those who view it online to select the category of the item they're looking for. Viewers can choose items from sections like "For the Home," "Bed and Bath" and "Beauty and Skincare." There are also women's, men's and children's clothes on sale for Black Friday as well. The deals are also available in the Macy's app for shoppers.
The store is scheduled to open at 5 p.m. on Thanksgiving Day and stay open until 2 a.m. Friday and then reopen at 6 a.m. Friday to stay open until 1 p.m. Saturday the hours are scheduled to be 8 a.m. to 1 p.m. but those hours might vary by store.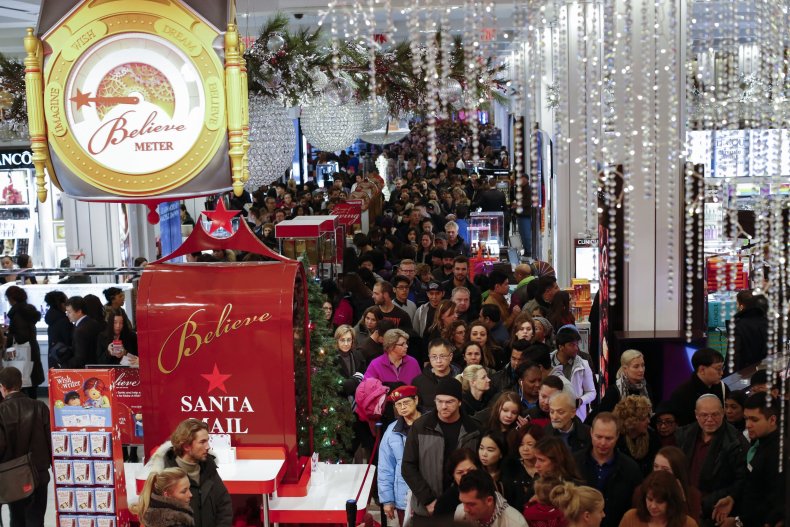 Black Friday deals at Macy's
Kitchen - Pretty much any kitchen accessory or small appliance anyone might need will be on sale for Black Friday. Espresso makers, crock pots, blenders, pans, waffle makers and more will all be on sale in addition to dish and glass sets. Shoppers will be able to get a KitchenAid mixer for $189.99 or a Nespresso machine for $99.99.
Bedroom - Pillows, sheets, comforters and towels will all be on sale for the day as well. Anyone in the market for sheets will be able to pick up a set of 950-thread count sheets for $29.99 and towels will be on sale for as low as $2.99. A variety of comforters including hypoallergenic brands will also be on sale at a significant discount.
Jewelry - The sales on jewelry range from items in the vicinity of $40 to items that cost more than $1,000. Shoppers can snag diamond bands for $699 or a watch that's up to 70 percent off. Some watches like those from Citizen will be on sale for $99 and other designer watches will be 30 percent off.
Shoes, Luggage and Handbags - Uggs will be 25 percent off and other name brands like Frye and Calvin Klein will also be on sale. Handbags from brands like Tommy Hilfiger will also be on sale, up to 50 percent off.
Furniture - The store will also have furniture like mattresses, couches and rugs on sale as well. Some of the mattress purchases come with a free box spring as well and cost as little as $199 for a queen Serta Mattress.