Macy's Thanksgiving Day Parade 2020: How to Watch, Live Stream
In keeping with the motto that "the show must go on," the Macy's Thanksgiving Day Parade will continue for the 94th year, but this time around it'll happen without throngs of people lining the route.
On Thursday, floats, the Rockettes and numerous other performers will make their way down a shortened parade route in a televised-only event. In keeping with tradition, some of NBC's biggest faces, including Today anchors Savannah Guthrie, Hoda Kotb and weatherman Al Roker, will take charge of the broadcast.
The parade will be streamed on NBC so viewers will have the opportunity to watch the celebration on their televisions, as well as on YouTube through Verizon's channel. The live stream will be hosted by Mario Lopez and kick off at 9 a.m. eastern, the same time NBC's coverage begins.
Roker has been co-hosting the parade since 1995 and Guthrie has had the responsibility since 2012. This will be the second year that Kotb is serving as co-host for the Macy's Thanksgiving Day Parade.
"[Macy's] is reinventing the event for this moment in history. And you will be able to feel the spirit and the joy of that day on television, online—not a live parade, but something that will really give us that warmth and that great feeling we have on Thanksgiving Day," New York City Mayor Bill de Blasio told reporters during a briefing in September.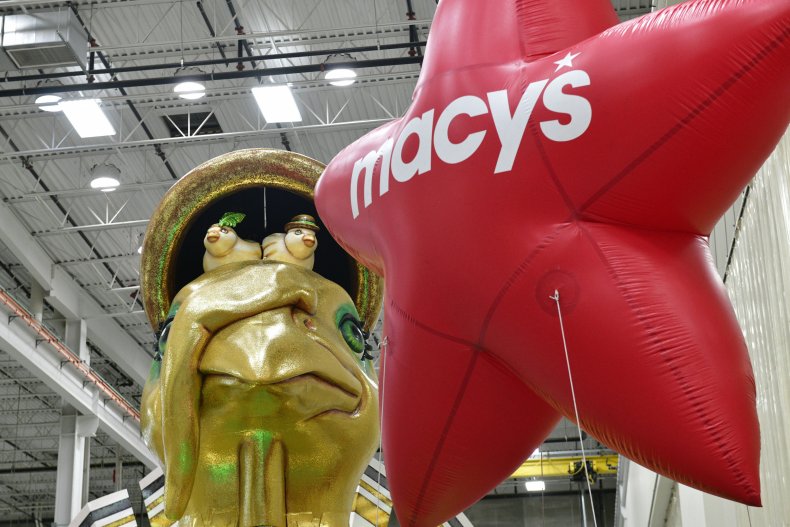 Participants in the iconic parade were cut by about 88 percent, according to Macy's, but there will still be 18 balloons, including the iconic Snoopy balloon, and this year he'll be dressed as an astronaut. Along with balloons, there will be 26 floats and 17 performers. Among those who will be lending their pipes to the entertainment are Brett Young, the Goo Goo Dolls, Pentatonix, Dolly Parton and Patti LaBelle.
The parade began in November 1924 and along with evolutions to the production of the show, people have more chances than ever to tune into the entertainment. In recent years, more than 50 million people have watched the production, according to Macy's, making it one of the most-watched televised events all year.
Millions more watch the action from the side of New York City's streets. Since there won't be any spectators this year, it's possible even more people could be watching the parade on television than in previous years.
"We'll keep going forward and then next year, again, I look forward to things coming back in all their greatness so we can enjoy them together in person again," de Blasio said at his September briefing.