Macy's Thanksgiving Day Parade 2020 Time, Route, Floats and Everything You Need to Know
The Macy's Thanksgiving Day Parade will look a bit different this year, as many things during the pandemic do. The annual parade will feel more like a made-for-tv special, all the better to encourage people to enjoy from the comfort and safety of their own homes instead of flocking to midtown Manhattan. However, rest assured, there will still be plenty of spectacle and magic.
The TODAY Show's Savannah Guthrie, Hoda Kotb and Al Roker will be returning to host this year's parade. But, instead of following the usual parade route, which spans two-and-a-half miles, they will be hosting from around Macy's flagship store in Herald Square. The parade route has been shortened to just the last section of the annual march through Manhattan to the Macy's storefront.
Folks can watch the parade on Thursday from 9 a.m. to 12 p.m. EST on NBC. You can also stream the parade online on NBC.com and YouTube. Additionally, parade performances can be streamed on Twitter, hosted by Mario Lopez.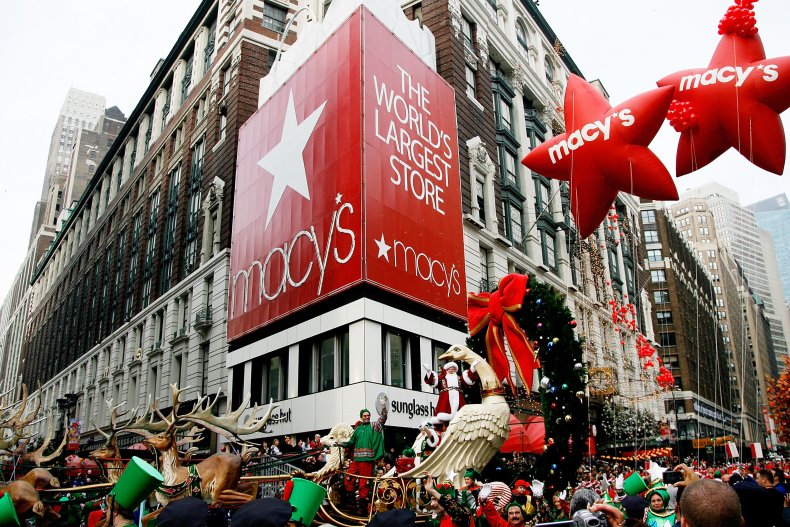 The number of people participating in the parade this year has been reduced by 75 percent. Additionally, only people from the Tri-State area are allowed to participate. All performers and participants will be socially distant and wearing masks, plus receiving multiple COVID screenings leading up to the parade.
Three million people usually attend the annual parade, but this year instead of lining the streets, folks are being encouraged to stay at home to curb the spread of the coronavirus. This year's parade is being billed as television special instead of an in-person event.
"Safety is our No. 1 priority, and we can't do this without people in the city of New York and the state really supporting us and guiding us along the way," the executive producer of the parade, Susan Tercero, told TODAY Show on Friday. "It's been a very interesting year, but our goal is to really deliver a wonderful, safe, entertaining event for everybody Thanksgiving morning."
This year, 18 balloons will be featured in the parade. New balloons, such as Red Titan from Ryan's World, and the Boss Baby from the animated film of the same name, will be joining the balloon lineup. Classic balloons, such as Astronaut Snoopy, Ronald McDonald, Spongebob Squarepants & Gary the Snail, along with Pikachu, will be returning to the parade route.
Instead of hundreds of handlers wrangling the larger-than-life balloons, the balloons will be tied to vehicles while they travel the shortened parade route. Unfortunately, people who traditionally gather on Central Park West to see the balloons blown up the night before the parade will be unable to do so this year. The event has been canceled in order to avoid drawing crowds.
Broadway performances, another popular portion of the parade, will be taking place this year in Herald Square. Pre-recorded scenes from Hamilton, Ain't Too Proud, Mean Girls, and Jagged Little Pill, will air during the broadcast. Dolly Parton, Pentatonix, Jordin Sparks, Patti LaBelle, and more will also perform.
Parade floats are also expected to roll through the shortened route this year. New floats such as Tom & Jerry's Tourist Trap and Christmas in Town Square will be joining some old favorites, like the Jolly Green Giant and Mount Rushmore's American Pride.
Unfortunately, high school marching bands from around the country will not be performing this year due to safety protocols. Their performances will be deferred to next year. Local high school bands will perform, while taking the appropriate COVID safety measures.