How to Watch the Macy's Thanksgiving Day Parade: Live Stream 2017, Start Time, Route Map and Best Viewing Spots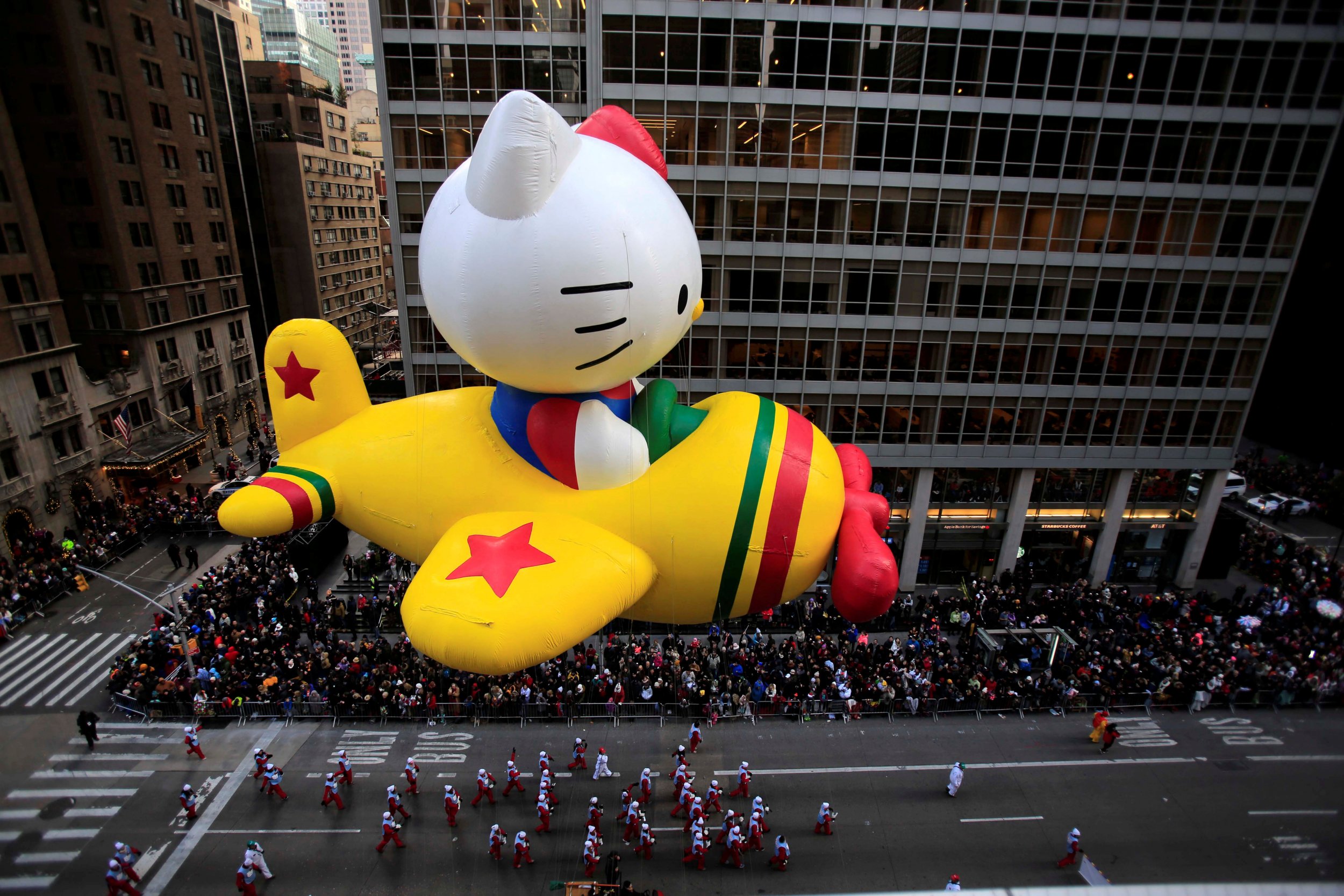 You can't talk about Thanksgiving without talking about the Thanksgiving Day Parade. If you want to tune in to this once-a-year spectacle—and you do—be sure to watch NBC at 9 a.m. Thursday, no matter what time zone you're in.
The broadcast will go until 12 p.m., and will be hosted by the TODAY show's Al Roker, Savannah Guthrie and Matt Lauer. If you prefer to watch it in Spanish, Telemundo has you covered with a Spanish-language broadcast of the parade featuring Jessica Carrillo, Carlos Ponce and Karim Mendiburu as hosts.
The parade was established in 1924 and is set to bring in about 3.5 million spectators out to the parade route, according to Macy's. If you don't have a TV to gather around with your family, you can watch it on the NBC New York live stream. According to Curbed New York, Verizon will also be livestreaming the parade on its YouTube page.
The event will unfold along the same route that it has in the past. It will start on New York City's Upper West Side, then travel along Central Park, then head to Midtown and end at Macy's Herald Square, where performances will occur. Macy's has provided a map of the route, which can be found here.
Newsweek subscription offers >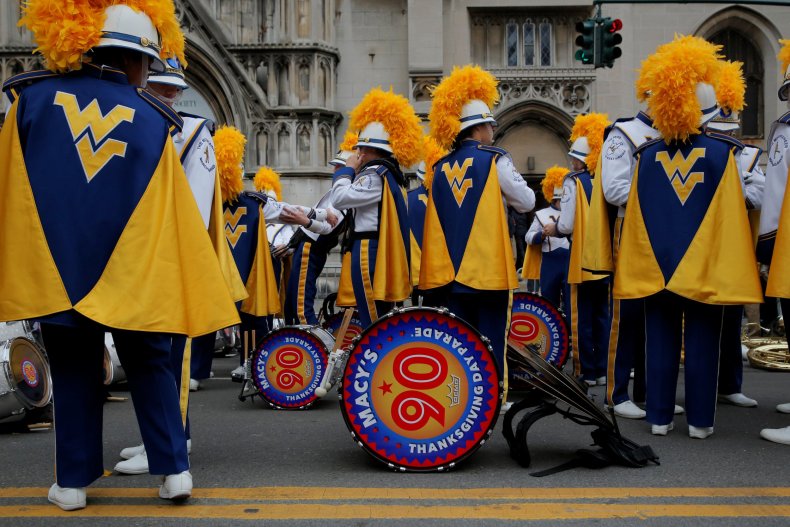 The big opening performance will be "White Christmas" sung by three-time Grammy winner Gwen Stefani. Macy's stated in their press release that stars will be shown celebrating in locations all around the country during the special. This list includes Whoopi Goldberg, Harry Connick Jr., Martha Stewart, Chrissy Metz, John O'Hurley, Jane Krakowski, Steve Harvey and more.
Joining the festivities will be several dancing groups, including the Radio City Rockettes. There will be Broadway performances from the casts of Dear Evan Hansen, Once On This Island, Anastasia and SpongeBob SquarePants: The Broadway Musical. The floating stages on the streets of New York City will feature other stars such as 98 Degrees, Andy Grammer, Wyclef Jean, Patti LaBelle, Jimmy Fallon & The Roots, Flo Rida and more.
Macy's states that this year the parade will have 17 giant character helium balloons, 27 heritage balloons and one "balloonicle," a hybrid vehicle and cold air balloon created by the Macy's Parade. The larger-than-life characters include Charlie Brown, Hello Kitty, the Pillsbury Doughboy and SpongeBob SquarePants. Another balloon worth looking out for is Harold the Baseball Player, which has appeared in the classic Miracle on 34th Street. It will be featured as a celebration of the 70th anniversary of the film.
Newsweek subscription offers >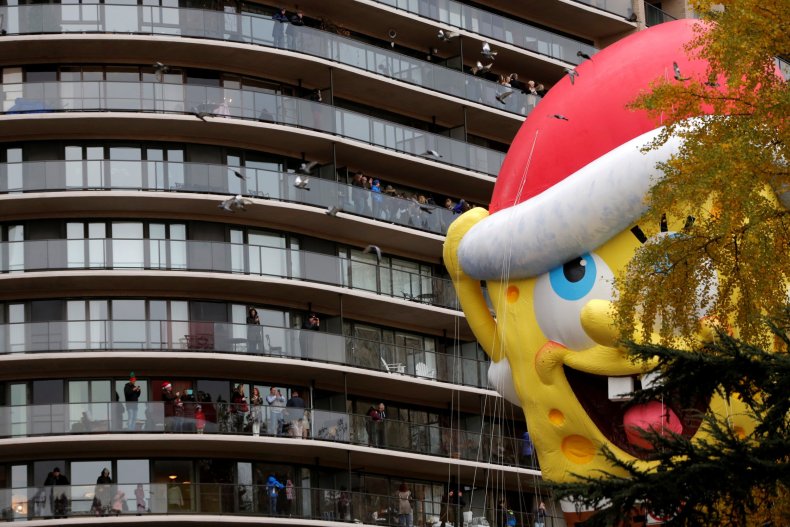 Five floats will be having their debut this year, coming from Entenmann's, Sour Patch Kids, Green Giant, Sprout and Nickelodeon. Returning floats will include the Girl Scouts' Building a Better World, which will feature Broadway singer Andra Day and rapper Common this year, and Sesame Street's 1-2-3 Sesame Street float, which will feature Broadway actor Leslie Odom Jr. and the Sesame Street cast—yes, that includes the Muppets.
The parade is nothing without marching bands, and this year's parade will have plenty of them. There will be 12 ensembles marching in the parade, coming from high schools and colleges all over the country, as well as the Macy's Great American Marching Band, the U.S. Air Force Band and Honor Guard and the marching band of the New York Police Department.
Other performances will include cheerleading, hip hop dance, a kids' Broadway-style number and some lighthearted fun from the stars of New York's renowned Big Apple Circus. At the end, of course, there will be an appearance by the one and only Santa Claus to get you prepared for the most wonderful time of the year.
How to Watch the Macy's Thanksgiving Day Parade: Live Stream 2017, Start Time, Route Map and Best Viewing Spots | U.S.