'Mad About You' on Spectrum Streaming: How to Watch the 2019 Reboot Online
Twenty years after Mad About You had its last episode on ABC, Helen Hunt and Paul Reiser are reprising their roles for a 12-episode reboot, airing on Spectrum TV. The 2019 version of Mad About You will release its first six episodes on November 20, with the remaining six following on December 18.
These episodes are only available to subscribers of the Spectrum TV cable package. The series is running as one of their Spectrum Originals, which also include Spanish soccer drama Side Games, Gabrielle Union and Jessica Alba cop show L.A.'s Finest and British post-apocalyptic thriller Curfew starring Sean Bean. Also upcoming is Manhunt: Lone Wolf, a true-crime drama based on the search for the 1996 Atlanta Olympics Bomber.
However, as the episodes are only available to their cable subscribers, users who want to see Hunt and Reiser return have to pay for the full package, which costs $44.99 a month. For that price, viewers not only get the new Mad About You episodes and the complete series of 162 episodes form the show's 1992 to 1999 run, but also access to over 200 channels live as well as an extensive online catalog of on-demand shows and movies from these channels.
According to the cable company's website, Spectrum TV is available on the following apps:
iPads.
iPhones.
Android devices (which will allow you to cast to a TV with Chromecast)
Amazon Kindle Fire tablets.
Xbox One.
Roku.
Samsung Smart TVs (2012 and newer models)
Most streaming players and tablets.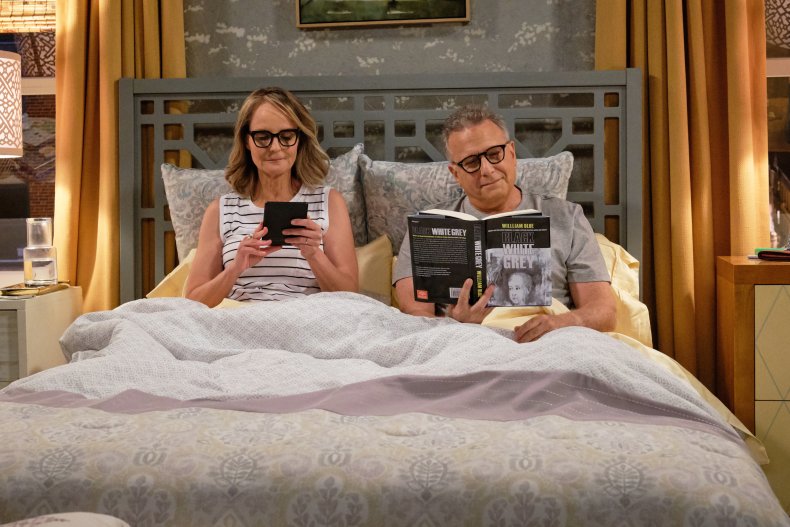 Though this is the only way to watch the reboot episodes legally, there are other ways to stream the original series. All seven seasons of the original Mad About You are available to watch for subscribers of Starz and the Starz add-on to Amazon Prime. Both are $8.99 a month.
As for what fans can expect from these new episodes, Helen Hunt told TVInsider: "We needed a story that got us excited. We did the math and said, "Wait a minute. Mabel would be leaving home." [She heads to college at NYU, five blocks from the family's apartment.]"
Reiser added: "The arc of this season is child leaves the house and things are different between us by definition, because that person on whom all your attention was focused is gone. We have to find our rhythm. How does this chapter of our lives proceed?"
Mad About You 2019 is released on November 20 on Spectrum