'Mad Dog' Mattis Says U.S. Now Using Annihilation Tactics in Fight Against ISIS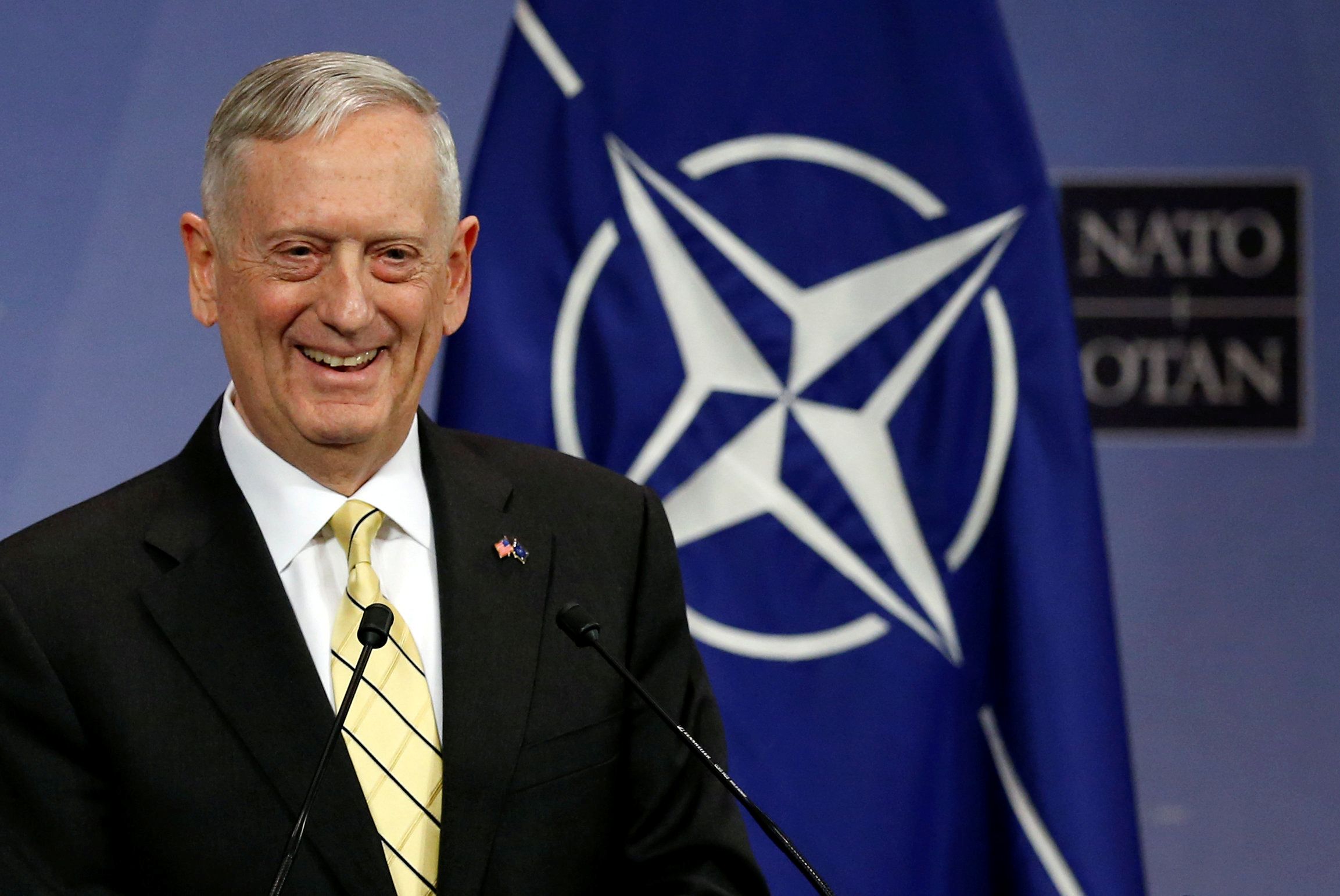 U.S. Secretary of Defense James 'Mad Dog' Mattis announced Sunday that the U.S. military had shifted strategy in the battle to defeat the Islamic State militant group (ISIS) in Iraq and Syria, resorting to "annihilation tactics."
Mattis, speaking to CBS' Face the Nation, said the forces battling to end the group's self-styled "caliphate" in the Middle East, had changed their approach from attrition—denying the group's fighters of its bases and supplies—to all-out destruction.
"Our intention is that the foreign fighters do not survive the fight to return home to North Africa, to Europe, to America, to Asia, to Africa, we are not going to allow them to do so," Mattis said. "We are going to stop them there and take apart the caliphate."
U.S. generals are of the same view. Speaking to Newsweek on Wednesday, U.S. Army Major General Joseph Martin, head of ground forces for the U.S.-led coalition fighting ISIS, says that remaining ISIS fighters in Iraq had two options left: "surrender, or die."
Mattis—asked about mounting civilians casualties and whether this new "annihilation" strategy was causing them—said that such incidents "are a fact of life in this sort of situation."
His comments come after the coalition concluded that it had killed 105 civilians in a March 17 airstrike on a Mosul neighborhood, targeting two ISIS snipers. It said ISIS fighters had stored an explosives cache on the second floor of the building to maximize the damage. Neighbors contested that account, however.
He said the U.S. military would "do everything humanly possible consistent with military necessity, taking many chances to avoid civilian casualties at all costs."
Read more: What to know about the coming battle for Raqqa, the ISIS capital
The battle for the northern Iraqi city of Mosul is nearing an end. Iraqi security forces have surrounded the remaining ISIS militants in the city surrounded in west Mosul's Old City and several pockets of territory to its north.
The liberation of the city, Iraq's second largest, will be a symbolic victory for the U.S.-led coalition and Baghdad as it is the site where ISIS leader Abu Bakr al-Baghdadi declared himself caliph. Mosul is the largest city held by ISIS. In Syria, it controls the eastern city of Raqqa, as well as the ancient city of Palmyra.
Civilian deaths from coalition airstrikes have also been reported in the offensive around the city of Raqqa, where a Kurdish-Arab coalition known as the Syrian Democratic Forces is stepping up its campaign, backed by U.S.-led air power.