Is Mad Shutting Down? Iconic Publication Fans Share Their Favorite Covers
The iconic satirical magazine Mad will no longer be producing new material and will not be available to buy on the newsstands from later this year, according to multiple reports. The humor magazine, which was launched in 1952, will cease to exist in its current format after its relaunch as a bi-monthly in 2018.
Despite attempts to revitalize the print publication under a new format, dwindling sales and the continuing rise of satirical humor available in TV and online appears to have finally put an end to the Alfred E. Neuman fronted magazine as it has been known for decades.
According to Cnet, citing its sister publication Comicbook.com, Mad will no longer be available to buy from newsstands after issue nine in August, with the 10th issue then only available via subscription and direct markets.
From then on, the magazine will continue to be printed with new covers, albeit with no new material. Instead, it will be reprinting articles and comics from its 67-year archive. However, Mad will still publish its annual year-end issue, as well as the occasional special edition.
Newsweek subscription offers >
No official statement has been made by Mad's owner DC Comics, although several current and former staff members discussed the change of format on Twitter following reports it was ceasing publication entirely.
"I need to clarify the Mad rumors: Mad isn't shutting down but is only leaving the newsstand and will be sold to the direct market. The best thing to do is buy Mad and support it as much as possible, it's not going away," Mad contributor David DeGrand wrote.
Allie Goertz, a former editor, added: "There's been an outpour of kindness surrounding the rumor that Mad magazine is ceasing publication, but Mad is not quite done. After the next TWO great new issues are released, Mad will begin publishing bi-monthly issues with vintage pieces and new covers.
"While there will be no new material after issue #10, Mad magazine is not gone. I find it deeply sad to learn that there will be no new content, but knowing history repeats itself, I have no doubt that the vintage pieces will be highly (if not tragically) relevant."
Newsweek subscription offers >
Singer Weird Al Yankovic was one of those who got caught up in the confusion surrounding Mad's future while tweeting a tribute to the beloved magazine.
"I am profoundly sad to hear that after 67 years, Mad Magazine is ceasing publication," he wrote. "I can't begin to describe the impact it had on me as a young kid—it's pretty much the reason I turned out weird. Goodbye to one of the all-time greatest American institutions. #ThanksMAD."
Movie director Chris Miller added: "I was an intern at MAD Magazine 1994. I had no apt in NY so I kept my belongings in the archives & took a daypack & crashed on couches for 3 months. In the writer's room they had a drum kit to do rim shots on bad jokes. Great memories. I'll miss it."
Elsewhere, fans took the opportunity to celebrate Mad's legacy by tweeting out their favorite front covers while believing its time was up.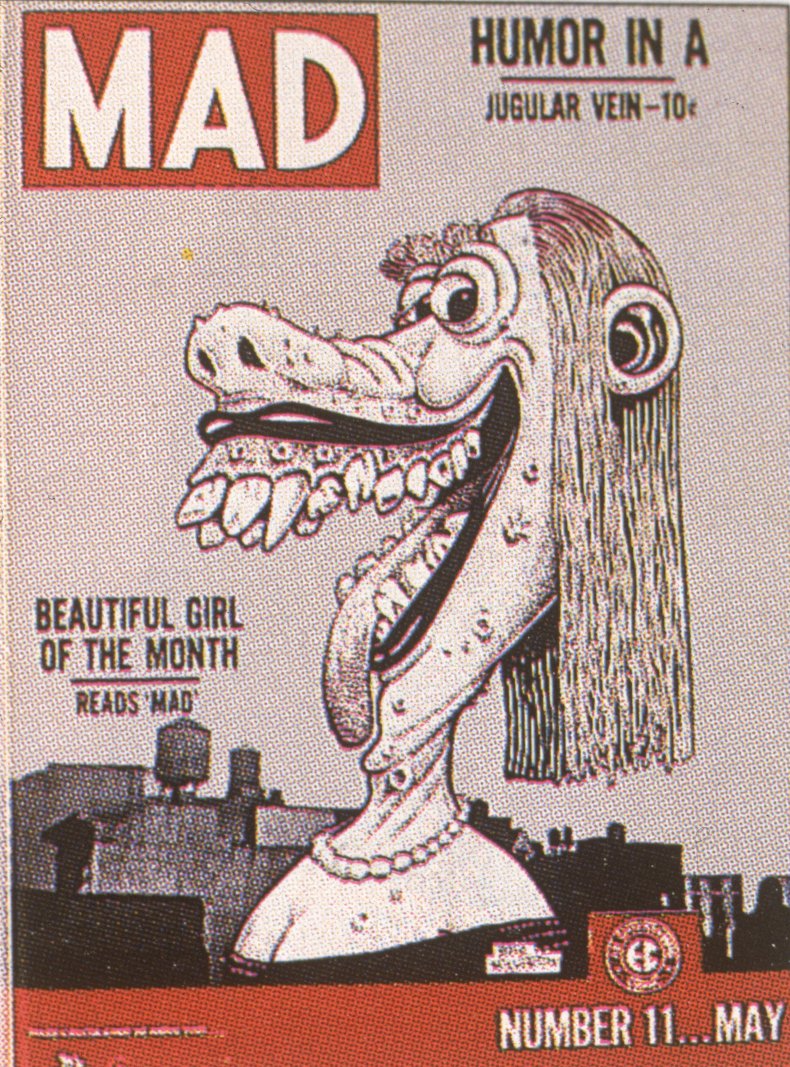 Is Mad Shutting Down? Iconic Publication Fans Share Their Favorite Covers | U.S.