'Mad Max' Prequel: Why Charlize Theron is Not Returning as Young Furiosa
Mad Max director George Miller revealed in May that he is currently in the process of casting the role of Imperator Furiosa (played by Charlize Theron in Fury Road) for a Mad Max prequel focusing on the one-armed warrior. However, he is looking for an actor in her 20s, meaning that the 44-year-old Theron will not be returning.
Speaking to the New York Times, Miller revealed why Theron would not be back, despite her receiving much critical and popular acclaim for the role. He said: "For the longest time, I thought we could just use CG de-aging on Charlize, but I don't think we're nearly there yet. Despite the valiant attempts on The Irishman, I think there's still an uncanny valley. Everyone is on the verge of solving it, particularly Japanese video-game designers, but there's still a pretty wide valley, I believe."
Theron, who is currently on a virtual press tour for her Netflix movie The Old Guard, responded to this in a Hollywood Reporter interview: "It's a tough one to swallow...I fully respect George, if not more so in the aftermath of making Fury Road with him. He's a master, and I wish him nothing but the best."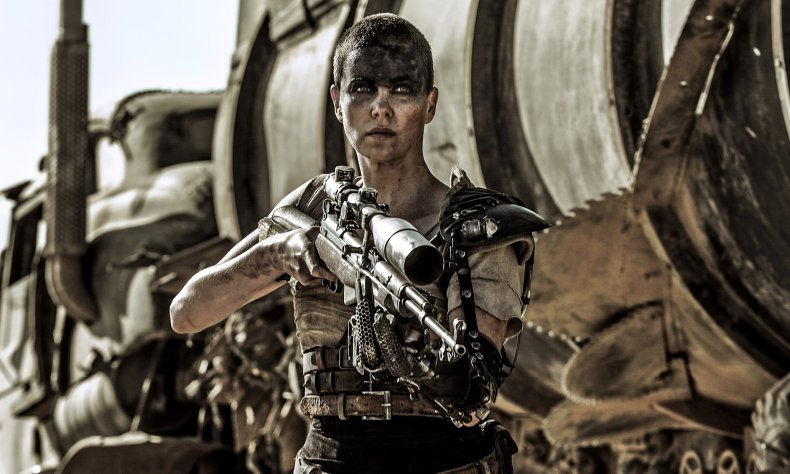 However, the Oscar-winning actor admitted: "Yeah, it's a little heartbreaking, for sure. I really love that character, and I'm so grateful that I had a small part in creating her. She will forever be someone I think of and reflect on fondly.
"Obviously, I would love to see that story continue, and if he feels like he has to go about it this way, then I trust him in that manner. We get so hung up on the smaller details that we forget the thing that we emotionally tap into has nothing to do with that minute thing that we're focusing on."
Though Theron will not be back for the as-yet-untitled Furiosa Mad Max prequel, some key creative people will be back, including cinematographer John Seale and production designer Colin Gibson.
Miller will start production on the prequel once he has completed his Tilda Swinton and Idris Elba-starring movie Three Thousand Years of Longing. He said of this to the New York Times: "So after we finish it, and hopefully everything settles down with the pandemic, we'll see what the world allows us to do with Furiosa."
Though Theron will not be back as Furiosa, there are plenty of action roles in the actor's future. The actor has two movie sequels coming, in the form of Fast & Furious 9, which has been delayed until April 2, 2021, and Atomic Blonde 2, which has been announced but has no release date yet. In The Old Guard, meanwhile, she plays an immortal mercenary.