'Mad Men' Creator Matthew Weiner Is Publishing a Novel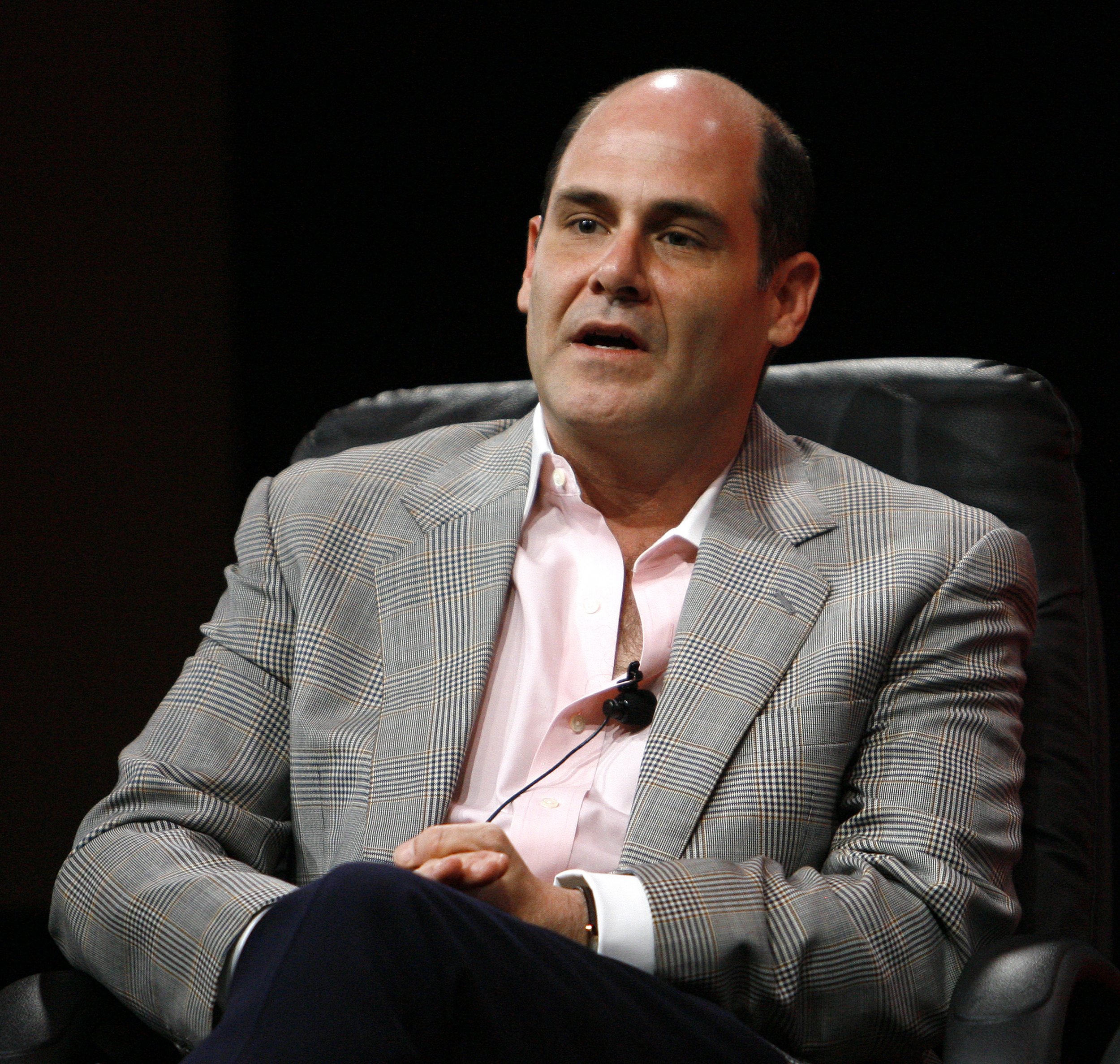 Matthew Weiner, the creator of Mad Men who also wrote and produced The Sopranos, is publishing a novel. Unlike the prestige dramas he is known for, fans will not be able to simply watch the novel; instead, it must be read. Despite this inconvenience, it sounds like it could still be a worthwhile source of entertainment. Titled Heather, the Totality, the novel will be "a dark fable set in contemporary Manhattan" that will center around "three people from two worlds who are on a collision course in pursuit of a beautiful child." Very mysterious. Very complex. Very Weiner.
The news was announced Wednesday by Little, Brown and Company, who acquired the rights to the book, which will be published in the fall of 2017. "I'm thrilled and honored to be working with Matthew Weiner," Little, Brown and Company vice president and editor in chief Judith Clain said in a statement. "His debut novel brings to mind Edgar Allan Poe and Henry James and yet is utterly modern. In his hands, the characters in Heather, in Totality are deeply complicated and unhinged by their flaws and almost driven wild by their fears."
In an interview with The New York Times, Weiner said the idea for the novel came in the fall of 2015, when he saw "a teenage girl having a tense conversation with a companion near a building under construction" on Manhattan's Upper East Side. He jotted down his observation, noting that the girl seemed to be in some sort of "animal danger." Nine months later, he had a novel.
"You don't know if an idea is going to be a TV show or a movie or a play or prose or a poem or a stupid note you write in your notebook and forget about," he told the Times. "It was a little story where I was like, I wonder what that is, maybe I'll use it some time."
Heather, the Totality will feature multiple points of view, explore "moral ambiguity" and include scenes in New Jersey and Florida in addition to Manhattan. Weiner, who studied poetry in college, is just as excited about his debut novel as his new publisher. "As someone to whom literature has always been essential, the only thing better than the experience of writing 'Heather, the Totality' is having it published by Little, Brown and Company," he said in a statement. "I can't imagine a more exciting way to begin this part of my writing life."