Selling the Public on Guns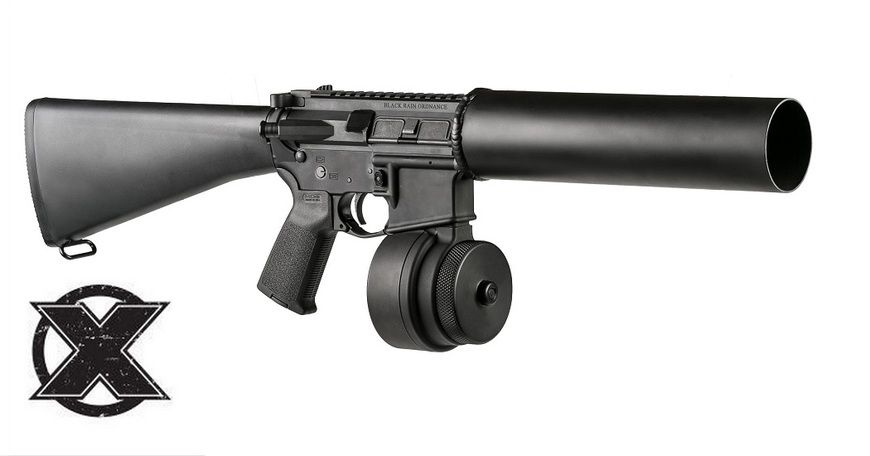 The fight over gun control has been waged in the courts, in legislative chambers and in the aisles of a Texas Wal-Mart. It has also been waged on websites, as well as in the pages of newspapers and magazines, where advertising has often been the first line of defense, and sometimes offense. Here are five particularly noteworthy gun ads.
Politicians in Their Sights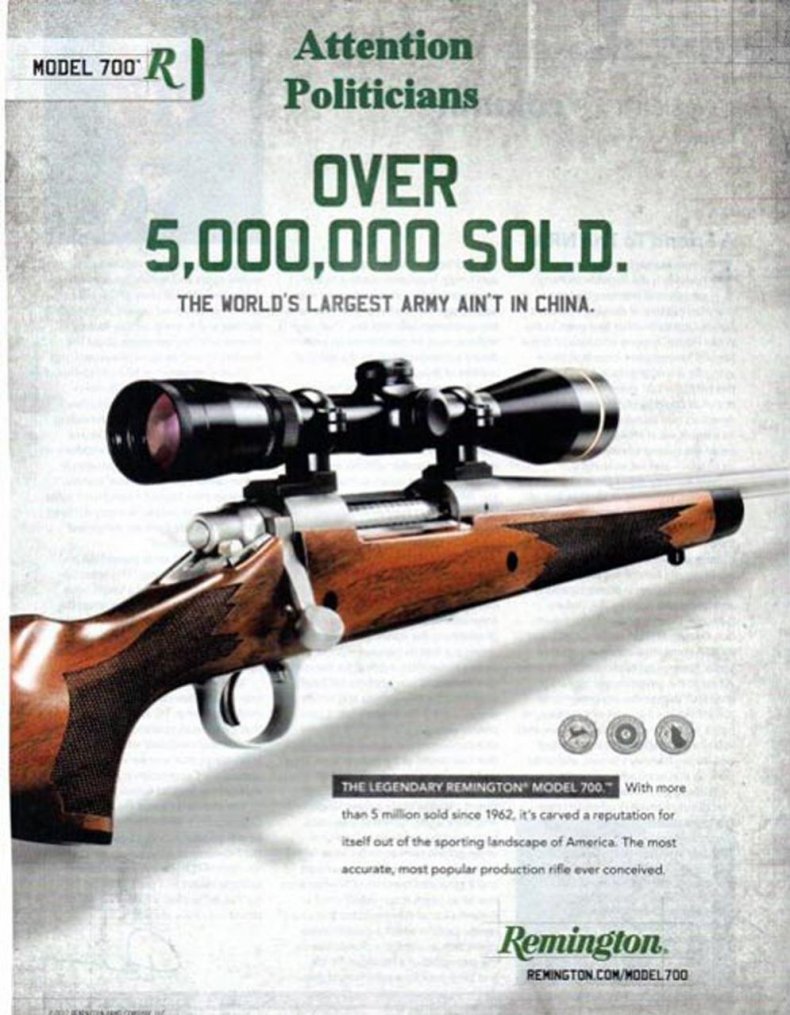 Remington responded to President Barack Obama's re-election in 2012 with a very popular ad putting elected officials on notice, declaring, "The World's Largest Army Ain't in China."
Start 'Em Young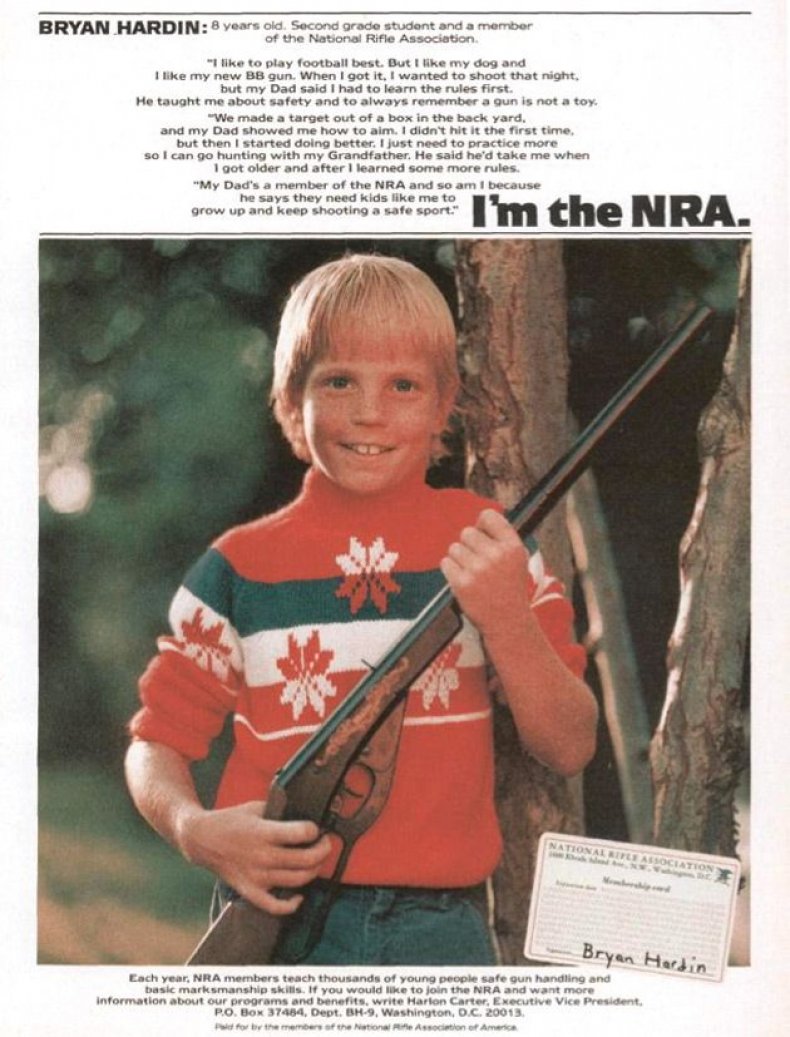 In 1982, the National Rifle Association launched an effort to remake the public image of gun owners. One ad quoted 8-year-old Bryan Hardin (with a BB gun) saying, "When I got it, I wanted to shoot that night." This campaign also had an homage to the famous James M. Flagg recruiting poster of Uncle Sam, with a man saying, "Only you can save hunting…"
The End Is Near—Yet Again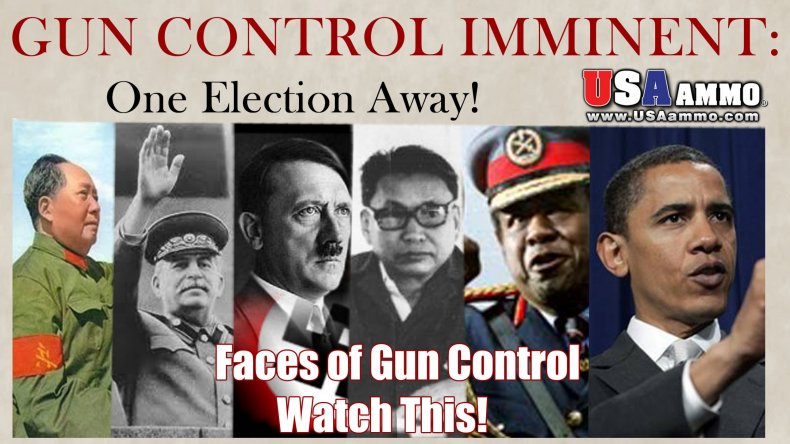 After President Obama's election in 2008, gun enthusiasts anticipated a crackdown on gun ownership. After his re-election in 2012, many were worried about…the same exact thing. As lines formed at local outdoors stores across America, the website USAAmmo.com released an ad comparing Obama to Stalin, Hitler and actor Forest Whitaker, who played Idi Amin in The Last King of Scotland.
Time to Man Up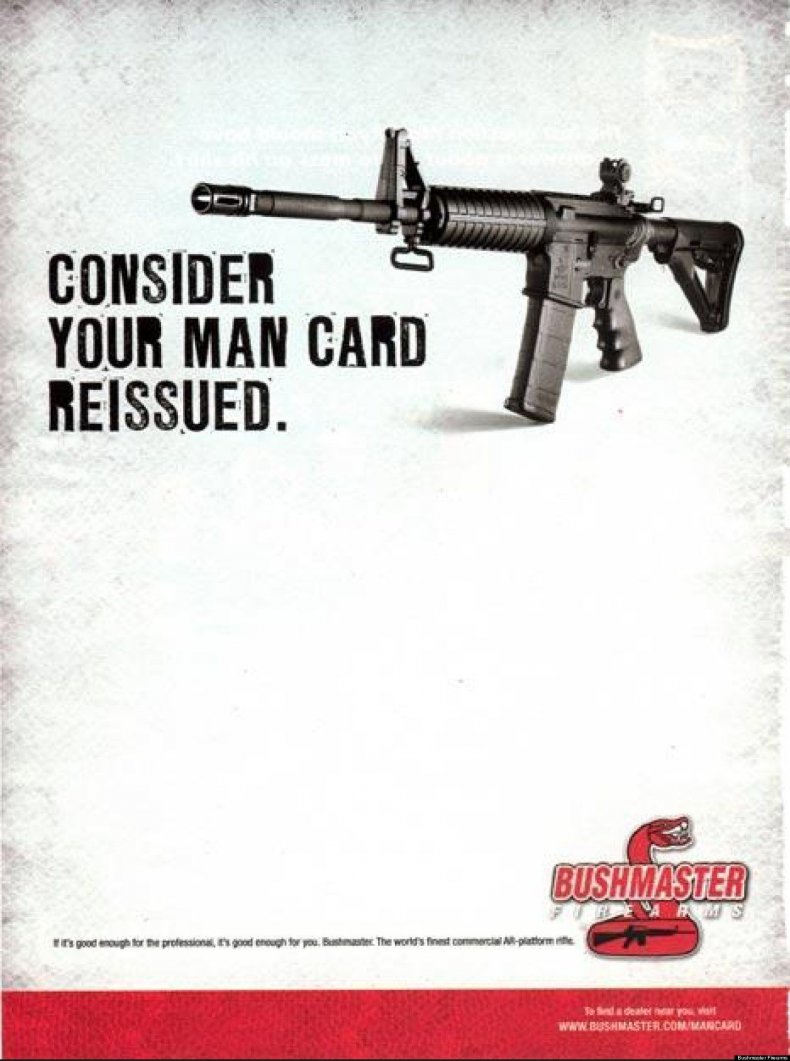 Adam Lanza used 30-round magazines fitted to an AR-15 assault weapon for the Sandy Hook massacre in 2012. After the incident, gun opponents criticized Bushmaster, a manufacturer of AR-15s, for an ad campaign featuring the slogan "consider your man card reissued." The company eventually pulled the ad.
A Shot of Coke
X Products manufactures high-capacity magazines, and the website's "About Us" page extolls the virtues of "super sweet destructive weapons, that kick ass." It also boasts that the company's founders are a "diverse group of innovative, intoxicated nuts." Consider, for example, the Can Cannon. Why? Because they can.