Madden 23 Early Access: Release Date, Time, Pre-Order, Free Trial
Madden 23 is releasing this week, which is great news for National Football League fans. The newest iteration of the long-running Madden franchise, which is coming to consoles and PC, is set to bring plenty of the same realistic football gameplay it's delivered year after year, with tweaks and improvements to make it feel more realistic than ever.
With this particular iteration, Madden 23 comes with some highly anticipated changes, mostly to Franchise mode. That includes fresh overhauls to the game's models, animations and overall physics engine, FieldSENSE. It includes nearly 4,000 new animations "designed to produce a variety of authentic results on every play." You can also expect changes to Madden Ultimate Team, which offers a new feature called Field Pass in an effort to improve progression.
The all-important Franchise mode has a slew of new features as well, including Player Tags, Player Motivation, draft class and player scouting improvements, and a new Contract Negotiation screen. These systems will all work in tandem to affect where players end up while choosing a team to sign with, instead of making the top choice that pays the most.
Though the official launch is just a few days away, you might have a few questions ahead of its debut, including how to play Madden 23 early. You may also be wondering whether Madden 23 is on Xbox Game Pass. We've got answers to all of your questions below so you can be ready to tackle the game (or kick a field goal) in the coming days.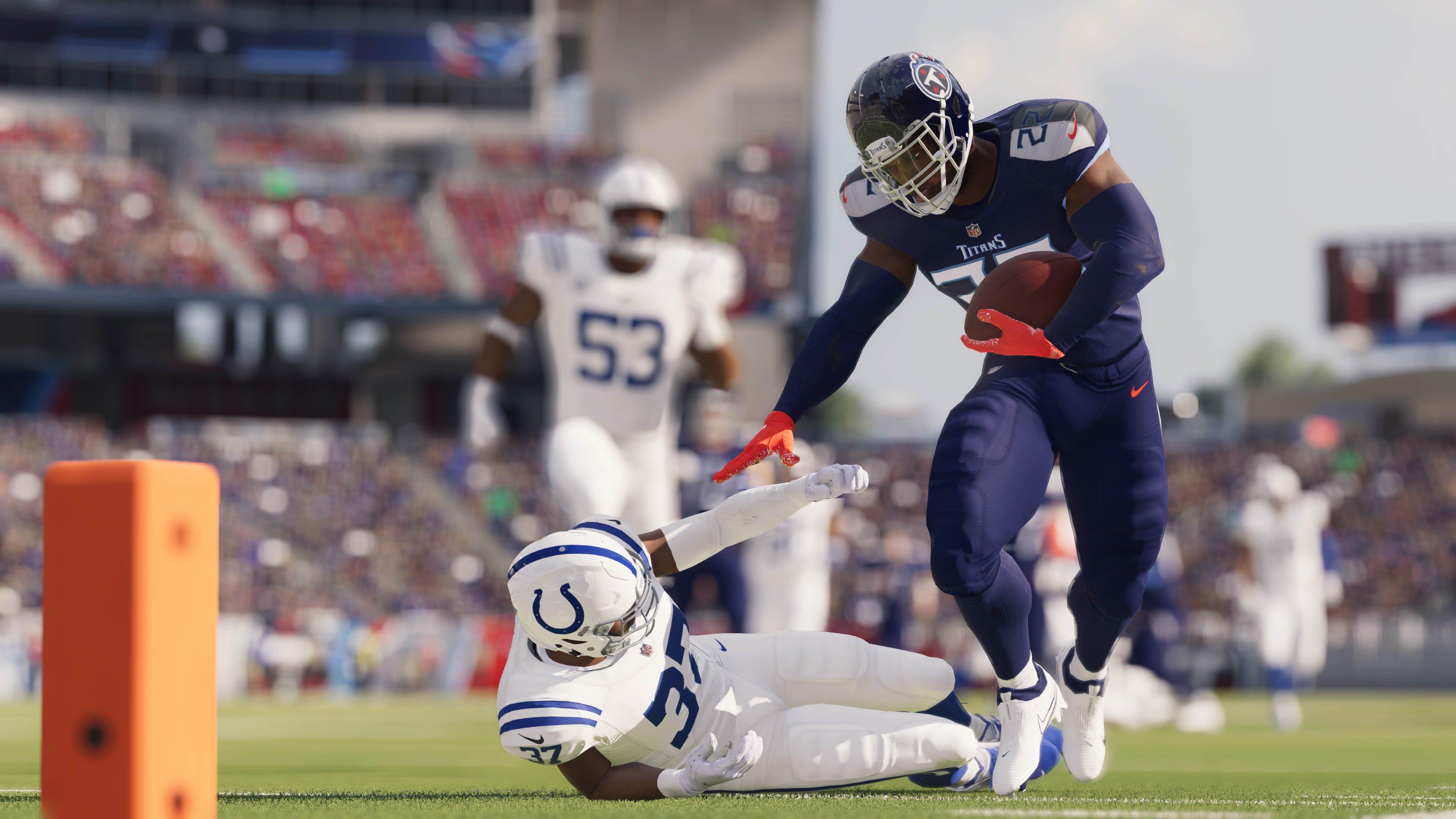 Madden 23: Release Date and Time
Madden 23 is set to release on consoles and PC on August 19, 2022. As far as what time Madden 23 will release, it will be available at 12:01 a.m. ET. You may need to refresh the storefront you're buying from if you chose a digital edition to purchase before it will appear as available.
While that's days away, however, there are still ways to play the game before it officially releases. That includes pre-ordering different versions of the game, as well as using a video game subscription service: EA Play. Otherwise, you'll have to wait until the official Madden 23 release date to play some serious football.
Madden 23: How to Play Early
To play Madden 23 early, the easiest way to proceed is by pre-ordering the All-Madden Edition, which is a digital-only version of the game available across Xbox Series X, Xbox One, PlayStation 5, PlayStation 4 and PC. It may only be purchased through your system-specific online store, and not at a storefront like Walmart, Target, GameStop or Best Buy.
For $100, you get to play the game three days early, which means your Madden 23 release date is essentially August 16. You'll get to play earlier than those who purchase the base Madden 23 game, which is $70 on all consoles. You also get a handful of extras, like 4,600 Madden Points, All-Madden Gear, a Madden Strategy Item and 2 Elite Ultimate Team Players.
If you would prefer not to plunk down $100 ahead of the Madden 23 release date, you can opt to use a free trial as part of a monthly service in a bid to try the game for much less cash. Subscribe to EA Play, which is $4.99 a month, and you'll get 10 hours of early access to Madden 23 beginning on August 16. Either way you choose, whether you pre-order or opt for a game trial, you'll get to play the game three days earlier.
With that in mind, it's time to start thinking about what kind of team you want to build for your Madden 23 experience. Get ready to play some serious football.