'Madden NFL 19' Cover Athlete is Antonio Brown
The cover athlete for Madden NFL 19 has finally been unveiled, and Pittsburgh Steelers wide receiver Antonio Brown will grace the cover of this year's game. Brown will also be the face of Madden NFL Overdrive, the game's mobile counterpart.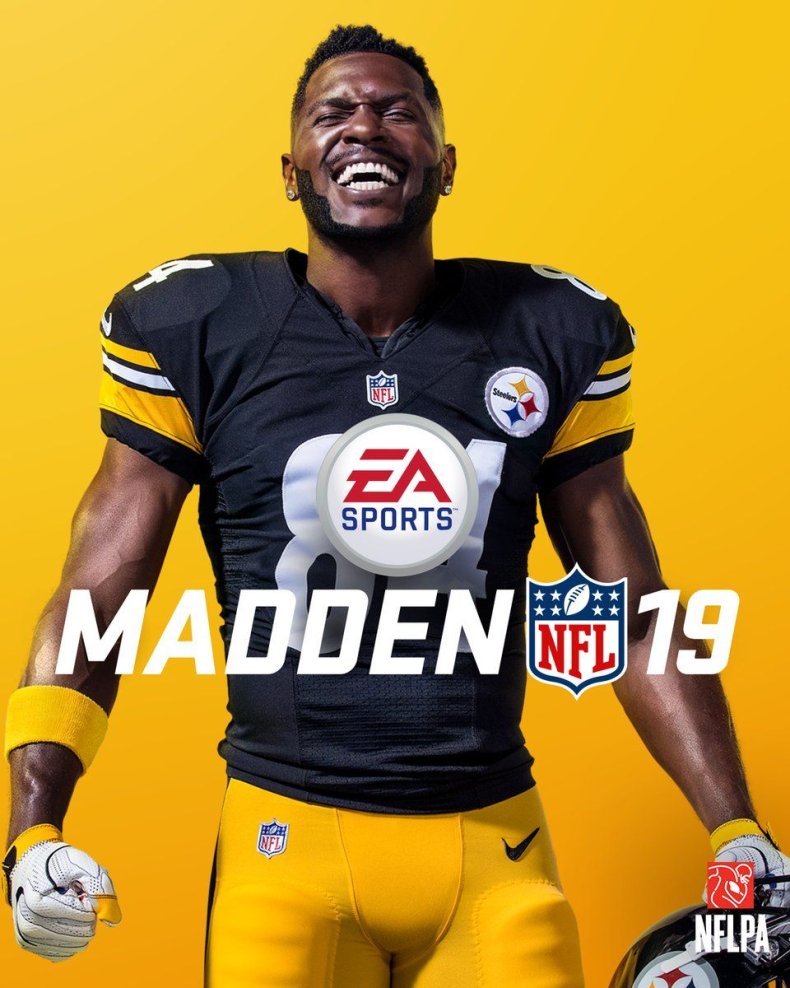 "I am beyond honored to be on the cover of both Madden games," Brown said in a press release. "There's a lot of milestones athletes dream of, and after being inducted into the Madden 99 Club earlier this year, and now appearing on the cover of this year's games, it's clear that business is not just booming, but I'm also among the all-time greatest with these honors."
EA Sports also announced that Brown will be one of the elite-tier athletes in this year's Madden 99 Club, having the highest overall rating in the game. Brown's dynamic skills and charisma have made the wideout one of the standout athletes in the NFL.
"AB has taken the league by storm the past few years and is arguably one of the best wide receivers to ever play in the NFL," said Joshua Rabenovets, Senior Brand Director at EA Sports. "His game is hot, he's got a ton of personality on and off the field - he was an easy choice for the Madden NFL 19 cover."
Madden NFL 19 will bring back fan-favorite modes like Franchise and Madden Ultimate Team (MUT), and Devin Wade and Colt Cruise will return in Madden's story mode for Longshot: Homecoming.
Players will be able to follow Wade and Cruise's football journey though the NFL with more ways to impact the story, new storylines, and the ability to continue their Longshot journey within Franchise and MUT.
Madden NFL 19 will release Aug. 10 for PS4, Xbox One and PC.
Are you happy Antonio Brown is the cover athlete for Mdden 19? Do you think he's the best wide receiver in the NFL? Let us know in the comments section below.