After Kalani Hilliker Backs Trump, 'Dance Moms' Fans Retaliate With Praise for Maddie Ziegler
Kalani Hilliker is facing a wave of backlash after she posted a tweet supporting President Donald Trump on Tuesday.
The Dance Moms star had encouraged fans to use their voices by getting out to the polls and voting during election day. However, her message sparked immediate outrage after she concluded the tweet endorsing Trump, who is running against Democratic candidate and former Vice President Joe Biden.
"No matter who you're voting for use your voice and vote!!! It's your right!!! #Trump2020," Hilliker wrote.
What followed was an onslaught of Dance Mom fans bashing the 18-year-old reality star by comparing her to former castmate Maddie Ziegler.
"And this is why Maddie was always at the top of the pyramid," one person wrote on Twitter.
When Hillikar's cast mate and friend Kendall Vertes retweeted her message, upset fans bombarded the both of them with responses and tweets supporting Ziegler and fellow Dance Mom members Nia Sioux and Chloe Lukasiak, instead of them.
"Not kalani hilliker and kendall vertes supporting trump with their full chests. maddie, chloe and nia would never," one fan tweeted.
Another person claimed that Hilliker's vote for Trump was just another example of why Ziegler, Sioux and Lukasiak were the "superior" members of the show.
The 2020 election will mark the first major election for each of the teenagers. While Hilliker has encouraged voting for Trump, Ziegler, Sioux and Lukasiak have hinted at their support for Biden. The dancers appeared in an Instagram Live conversation with Biden's granddaughter Finnegan Biden in October and spoke about the importance of voting and how Gen Z can play a major role in the 2020 election.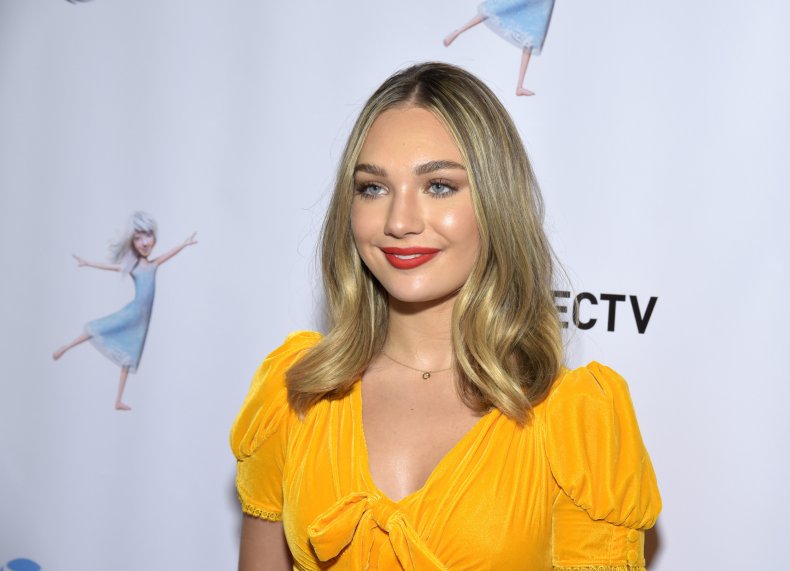 Ziegler has been particularly outspoken about the election and constantly encouraged followers to vote by sharing videos and messages on her Instagram and Twitter throughout the campaign season. She's posted content advising fans to participate in their primary elections, as well as shared information on how teens can pre-register to vote. Over the summer, 18-year-old Ziegler partnered with When We All Vote for a Facebook challenge that encouraged followers to nominate five people to register to vote, after which those newly registered voters convince five of their followers to register to vote and so on.
"This year I'm 18, a first-time voter and it's a presidential election. So it's not only a big year for me but for all of us, especially Gen Z. We have a major stake in this upcoming election, and 24 million of us will be eligible to vote in November, which is crazy," Ziegler said at the time. "So let's just keep up this momentum and make sure we're all heard.