Madeleine Albright 'Ready to Register as Muslim' Over Trump's Immigration Policies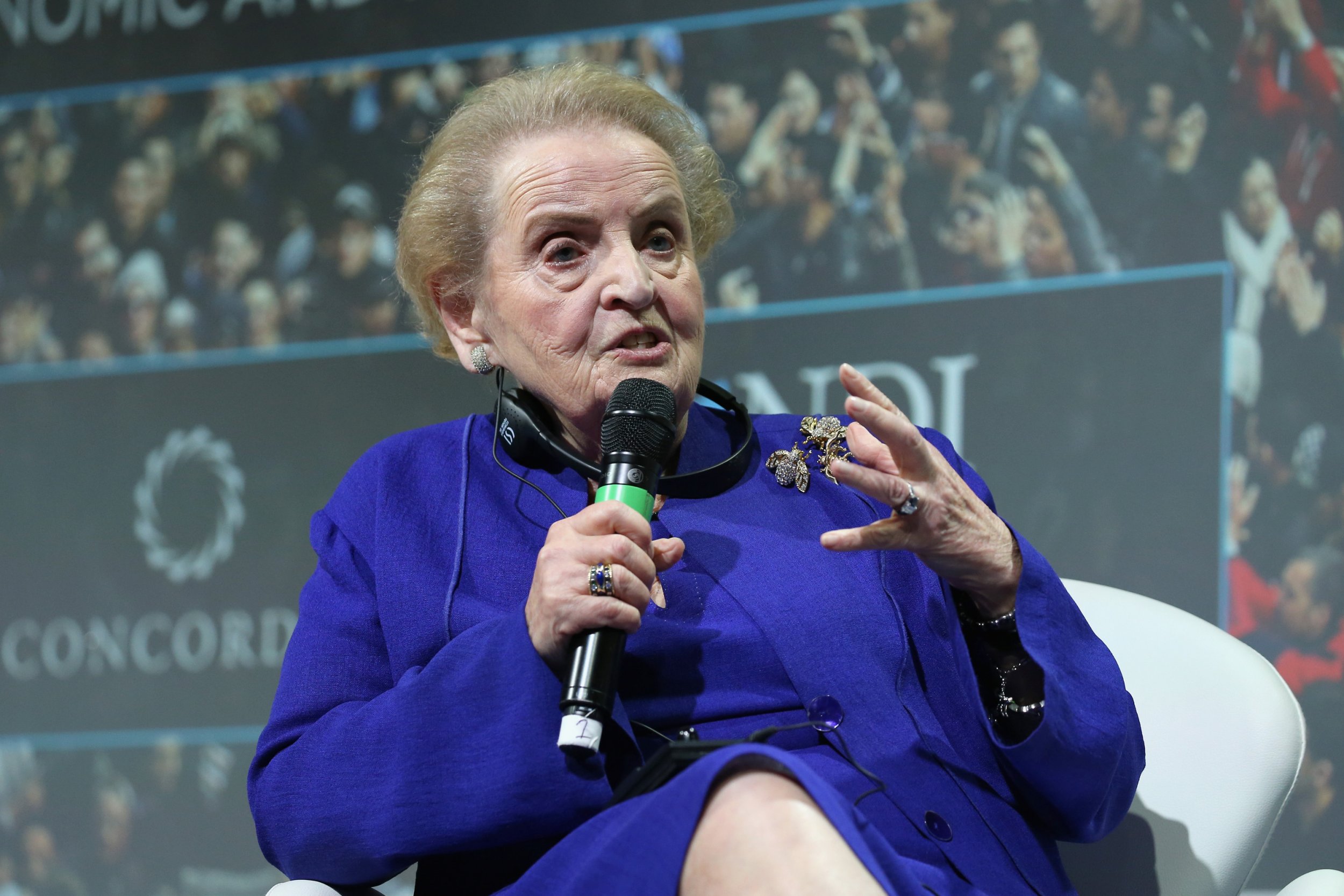 U.S. politician Madeleine Albright has announced she is "ready to register as Muslim" in response to Donald Trump's impending immigration policies.
Albright, the first woman to have become the U.S. Secretary of State in 1997, said she would stand in "solidarity" with followers of the Islamic faith if a registry was brought in by the president's administration.
Albright's comments were made on Twitter as rumors circulated about an executive order that would involve extreme vetting, a refugee ban and a bar on arrivals from seven predominantly Muslim countries, The Telegraph reports.
In August last year, Albright criticized Trump for defending the Russian president, Vladimir Putin, who, in an interview with Austrian newspaper Die Presse in April, she called a "smart but truly evil man."
Albright has continued to denounce Trump throughout his campaign and into his presidency.