Madison Beer Apologizes Over Lolita Debate: 'I Misspoke'
Singer Madison Berr has apologized for "romanticizing" the "taboo relationship" in the novel Lolita after fans called her out on Twitter.
The #MadisonBeerIsOverParty hashtag began trending on the social media platform Monday night when the influencer responded to a fan who asked her what she thought of the relationship in the book in an Instagram Live.
In a series of now-deleted tweets, the "Good in Goodbye" singer wrote: "I said I romanticize it because to me it's about a taboo relationship, not about the age. That's just how it reads to me. The movie has a much different take and I just liked the storyline. I'd never condone pedophilia y'all... it's a fake story and a made-up book."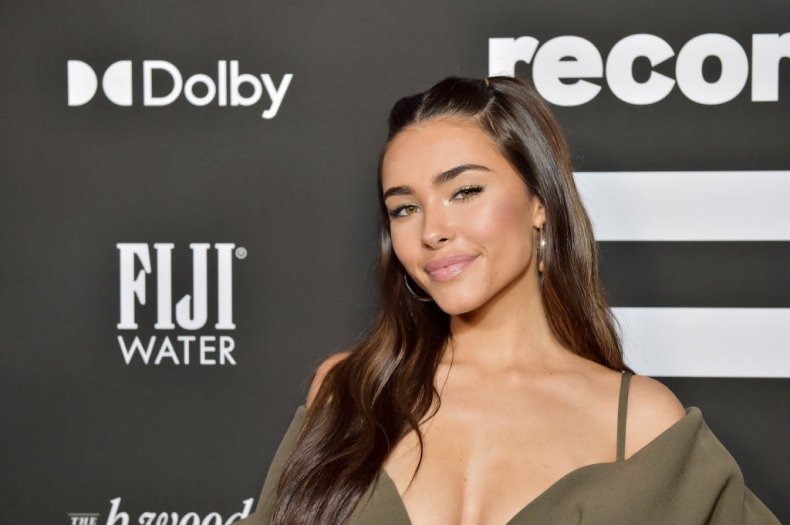 Lolita, the 1955 novel Vladimir Nabokov, has long been controversial due to the storyline centering on a middle-aged man's obsession with a 12-year-old girl.
Further clarifying her stance, the 21-year-old referenced Hannibal Lector, saying: "I also have said I romanticize Hannibal Lector, who plays a killer in a film. He's a character in a film and that's not real. I don't romanticize KILLERS in real life. It's a fake made up thing."
However, Beer has now apologized for her comments in a series of tweets.
She wrote Tuesday morning: "i love u guys & i'm sorry. i misspoke and would never condone innaproproate relationships of any kind. i'm sincerely sorry for it seeming like i do. let me make it clear - i do not. have a good night White heart." [sic]
Beer added in response to a fan's tweet that she needs to be "mindful of other people's experiences" and urged that she never wanted to "hurt anyone."
Beer's latest apology comes after she was forced to respond to accusations she staged a photo at a Black Lives Matter protest.
She was at a protest in Los Angeles when a photographer took professional photographs of Beer posing on top of a car, holding a 'No freedom until we're equal' sign.
Many fans accused her of self-promotion at the protest, but she hot back, tweeting: "i will not allow anyone to make me protesting day after day into something it is NOT. i am out here for one reason only. i will not allow it to be spun into something it never was."
Later the photographer, who goes by the Instagram handle @jvshvisions, confirmed via screenshots of DMs that he was being "sarcastic" when he first said the photos were staged and confirmed that he and Beer ran into each other during the protest when the photos were taken.
Newsweek has reached out to Beer's representatives for comment.