Who Was Madison Brooks? Four Arrested Over Rape and Death of Student
Four men in Louisiana were arrested on Monday and charged with rape following an investigation into the death of 19-year-old Madison Brooks, according to reports.
Brooks was struck by a car and killed on January 15, 2023 at approximately at 2:50 a.m. on Burbank Drive in Baton Rouge, Louisiana, according to court documents.
Brooks was transported to a local hospital but died of her injuries. Brooks was a sophomore at LSU and was a member of the Alpha Phi sorority.
According to a WAFB9 report, two of the males have been charged with third-degree rape. The other two have been charged with principle to rape, which means they were present but did not take part in the alleged crime.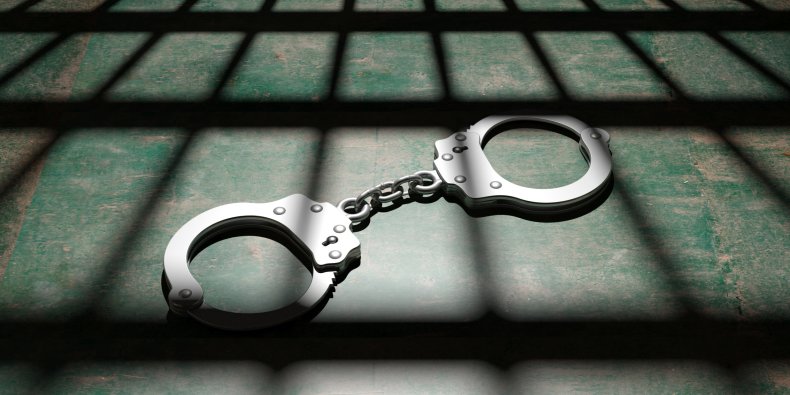 One of the males charged with third-degree rape was 18-year-old Kaivon Deond Washington. The second male charged was not identified due to being 17 years old.
Everett Lee, 28 and Casen Carver, 18 were both charged with principle to third-degree rape.
According to Louisiana law, third-degree rape is committed when the victim is: "incapable of resisting or of understanding the nature of the act by reason of a stupor or abnormal condition of mind produced by an intoxicating agent or any cause and the offender knew or should have known of the victim's incapacity."
While looking into her death, investigators discovered that between 1 a.m. and 2 a.m. Brooks was seen leaving a local bar with four males.
According to Court documents, Casen Carver arrived at the Sheriff's Office Headquarters and spoke to investigators, giving details about his encounter with Brooks and the alleged incident.
The court documents said: "The co-defendant admitted that on January 15, 2023, he, his 17-year-old juvenile male friend, his 18-year-old friend, Kaivon Washington, and Washington's uncle [28-year-old Everett Lee] all went to a local bar located at 1176 Bob Pettit Boulevard in East Baton Rouge Parish.
"The co-defendant admitted that while at the bar, he and his friends consumed alcoholic beverages.
"[He] also admitted that the victim consumed alcoholic beverages while at the bar.
"The co-defendant admitted that after he and the others were leaving the bar for the night the victim walked with them.
"[He also] stated the victim was very unstable on her feet, was not able to keep her balance, and was unable to speak clearly without slurring her words."
According to the court documents, Carver detailed that the victim asked for a ride home with the four men. He added that he asked Brooks where her friends were but she told them she did not know.
Carver also said that the victim got in his vehicle with his friend, with him in the driving seat and Lee in the front seat with him.
"The co-defendant stated he overheard his 17-year-old juvenile friend as he asked the victim five times, if she wanted to have sex with him.
"The co-defendant stated the victim gave verbal consent to his 17-year-old juvenile friend. The co-defendant stated the victim and his 17-year-old juvenile had sex in the vehicle's rear seats."
Carver also stated that he heard Washington ask the victim multiple times if she wanted to have sex, and she consented.
In the court documents, he went on to say that Brooks then proceeded to have sex with Washington.
Carver said that he and Lee remained in the front seat while the sex acts were being performed with the victim.
He noted that after the sex acts they drove around attempting to locate Brook's home and eventually "dropped her off in a subdivision."
A post-mortem examination concluded that Brook had a blood-alcohol level of 0.319g percent, nearly four times the legal limit.
Investigators believe it is after this that Brooks was hit and killed by a vehicle.
Newsweek has contacted the East Baton Rouge Sheriff's Office for comment.