Madison Brooks Video Shines Light on Moments Before Her Death
A video of 19-year-old Madison Brooks appearing to chase after four men, shortly before she was allegedly raped and then fatally injured by a passing car, has been published by local network WAFB.
Brooks was reportedly attacked in the early hours of January 15 in Baton Rouge, Louisiana, before being hit by a ride share car.
The Louisiana State University (LSU) student was taken to a local hospital, where she died several days later from her injuries.
In the 14-second clip, taken at "around 1.50 a.m.," four people can be seen walking away from Reggie's Bar in Baton Rouge toward a parking lot.
Another person, identified by WAFB as Brooks, can be seen running after the group, and appearing to catch them.
According to the East Baton Rouge Parish Sheriff's Office, Brooks left Reggie's Bar with four men, two of whom allegedly later raped her in a car.
After the alleged attack, the group reportedly dropped Brooks off near Burbank Drive, where she was struck by a car at around 3 a.m.
Four men have since been arrested, with 18-year-old Kaivon Washington, and a 17-year-old who can't be named due to his age, being charged with third-degree rape.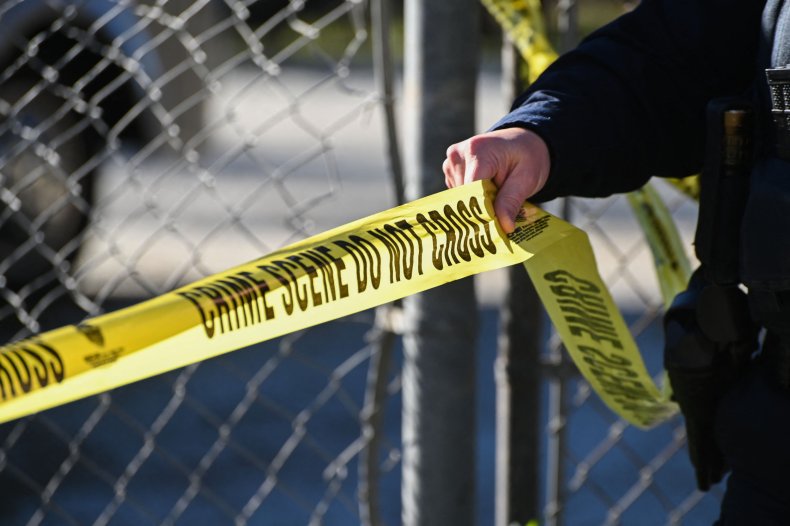 The other two men, Casen Carver, 18, and Everett Lee, 28, have been charged as accomplices to rape.
Washington and the 17-year-old deny rape, claiming they took it in turns to have consensual sex with Brooks.
Reggie's Bar has had its alcohol license removed, after one of the under-age suspects claimed the group had been drinking there.
In a statement they said: "The owner of Reggie's has fully cooperated with the East Baton Rouge Sheriff's Office, Louisiana State Police, and the East Baton Rouge ABC office since their first requests for assistance in their ongoing investigations and will continue to do so.
"We look forward to meeting with State ATC and East Baton Rouge ABC officials as soon as possible to address their concerns and to insure they have all of the complete and accurate facts and all information they require to complete their investigation."
On Monday, LSU President William Tate released a statement describing what happened to Brooks as "evil."
He said: "Madison was a daughter, a granddaughter, a sister, a niece, a classmate, and a friend to many of you. By all accounts, she was an amazing young woman with limitless potential.
"She should not have been taken from us in this way. What happened to her was evil, and our legal system will parcel out justice."
In a separate incident also involving students, four young people studying at the University of Idaho were stabbed to death during the early hours of November 13, at a shared student house.
Bryan Kohberger, 28, has been charged with four counts of first-degree murder.