Madison Cawthorn Blames 'The Left' for His Cocaine and Orgy Controversy
After sharing claims of cocaine-fueled orgies involving people whom he admired in Washington, D.C.—in all probability Republican legislators—North Carolina Representative Madison Cawthorn is blaming the controversy surrounding his comments on liberals.
During an interview last week on the Warrior Poet Society YouTube channel, Cawthorn said he was invited to sexual get-togethers and witnessed drug use among politicians he looked up to. Now after backlash, Cawthorn says the left is using his words to split up the Republican Party.
"My comments on a recent podcast appearance calling out corruption have been used by the left and the media to disparage my Republican colleagues and falsely insinuate their involvement in illicit activities," Cawthorn said in a statement.
The congressman's official statement did not mention any retraction of his claims. In fact, he said he would continue to call out corruption in Washington.
Cawthorn didn't acknowledge his part in the social media frenzy swirling around his comments.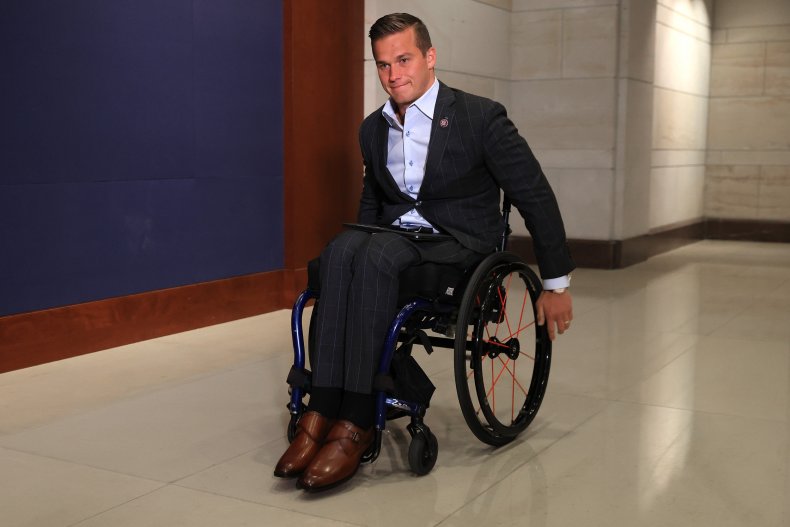 "The left and the media want to use my words to divide the GOP," Cawthorn said. "They are terrified of Republicans taking back the House and seeing [Republican House Minority] Leader [Kevin] McCarthy become Speaker McCarthy. Their efforts to divide us will fail."
Cawthorn may be correct about the divide. Some of his colleagues have chastised the congressman for the lack of "evidence" in his assertions.
McCarthy said Cawthorn has "lost his trust" and that "he needs to take steps to turn his life around, or else there could be consequences," according to CNN's Capitol Hill reporter Melanie Zanona.
Cawthorn has since said his comments were "exaggerated." Last week, he said he was asked to join a "sexual get-together" at a politician's home.
"I look at a lot of these people, a lot of them that I've looked up to through my life—I've always paid attention to politics—then all of a sudden you get invited to, 'Oh hey, we're going to have a sexual get-together at one of our homes, you should come," said Cawthorn. "And then you realize they're asking you to come to an orgy."
"There's some of the people that are leading on the movement to try and remove addiction in our country, and then you watch them do a key bump of cocaine right in front of you," he added. "And it's like, this is wild."
In 2020, Cawthorn was the youngest Republican to ever be elected to Congress and he's currently its youngest member.
He is an ardent supporter of former President Donald Trump and objected to the House's certification of the presidential election results in 2020.
Newsweek reached out to Cawthorn's team for comment.