Madison Cawthorn Concedes Primary, Loses to Chuck Edwards
U.S. Representative Madison Cawthorn, the youngest member of the House, conceded to state Senator Chuck Edwards in Tuesday's North Carolina GOP primary.
Cawthorn will not be advancing to the state's November general election after making headlines for multiple controversies in the weeks leading up to the primary. The incumbent called Edwards to concede the primary, Cawthorn campaign spokesperson Luke Ball said to the Associated Press.
With an estimated 94 percent of votes in for the 11th Congressional District, Edwards had 33 percent of the vote while Cawthorn was at 31 percent. None of the other candidates received over 10 percent of votes, according to CNN.
"This is simply incredible. Against all odds, we fought hard to win this election and provide clear conservative leadership for the mountains," Edwards said in a statement Tuesday night, according to WRAL. "My campaign has been about staying true to mountain values and delivering real results for Western North Carolina, and that is exactly what I intend to do."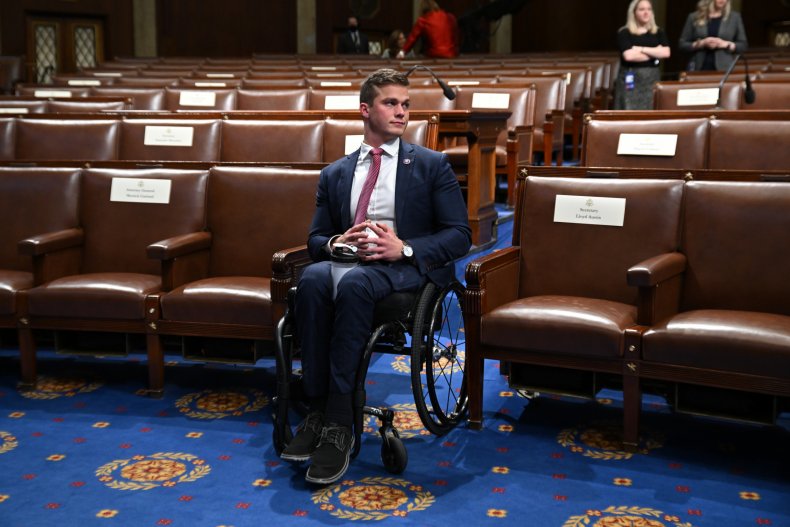 Cawthorn, who is a vocal supporter of former President Donald Trump, was seen as a rising GOP star two years ago when he was first elected. Since then, the representative who had received a highly sought-after Trump endorsement has made repeated scandalous headline appearances in the recent months.
In April, Cawthorn was all but shunned by GOP leadership after he made accusations that politicians invited him to "cocaine-fueled orgies."
More recently, the House freshman was flagged at airports for carrying a loaded gun with him.
Despite the missteps, Trump urged North Carolina voters to give Cawthorn a "second chance" ahead of Tuesday's primary.
"In just seconds, he lost the use of the lower half of his body, a traumatic experience to say the least," Trump said in a statement on Truth Social. "When Madison was first elected to Congress, he did a great job. Recently, he made some foolish mistakes, which I don't believe he'll make again...let's give Madison a second chance!"
Republican campaign consultant Jim Blaine told The Washington Times that Cawthorn's recent controversies were inevitably his downfall.
"Both in terms of his professional work and his personal life, I think that caught up to him and just kind of eventually ... was the straw that broke the camel's back," Blaine said to the Times. "It was probably one of the thousands that have been piled on this guy. He just couldn't sustain just the weight of the problems and the way he conducted himself."
Newsweek reached out to Cawthorn and Edwards for comment.