Madison Leaves and Everything Else That Happened On Night One of Peter's Weber's Wild 'Bachelor' Finale
Peter Weber's season of The Bachelor has been utterly shocking throughout, but nothing prepared fans for what they saw on Monday night's episode. In the first of two finale episodes, Weber's family chose a clear favorite, and Weber lost one woman.
Some of the biggest spoilers and plot points were confirmed on Monday night's episode, while there are still some giant questions left to be answered on Tuesday night. Here are the largest plot points you need to know after Monday's finale, and what they could mean for the end of the season.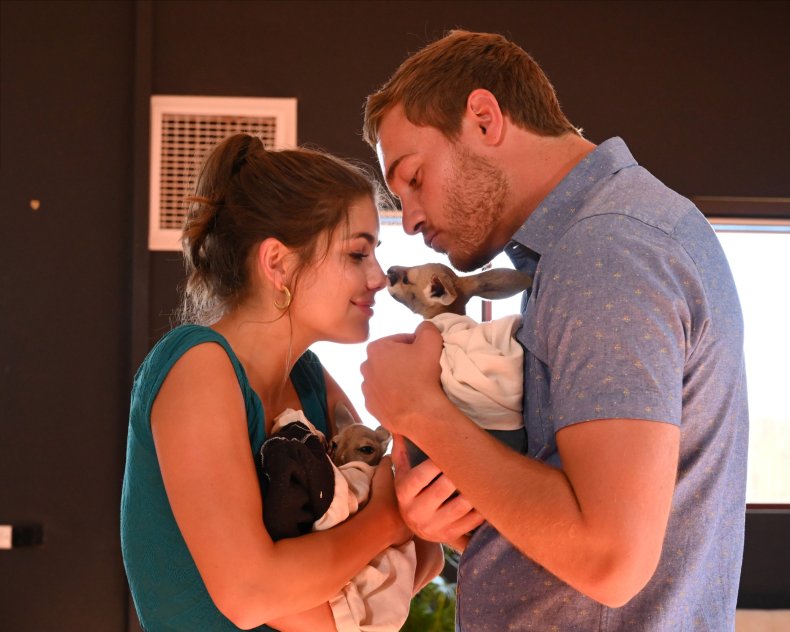 The Women Meet The Weber Family
Both Hannah Ann Sluss and Madison Prewett met Weber's family on Monday night's episode. This wasn't new for Prewett, who met them at the start of the season. There was one plot twist that shocked fans, though. It turns out Weber's mother, Barbara, gave an emotional message to Weber about Sluss.
A preview of Barbara saying "bring her home to us" has circled the internet since the start of the season. It's only now confirmed that she was speaking of Sluss, who was the family's favorite.
Prewett's family visit was prefaced with an emotional conversation. She touched on how she's having a difficult time getting past Weber's decision to be intimate with the other women. The conversation ended with Prewett confessing she loves Weber.
The drama only accelerated when Prewett entered the Weber household. None of the family accepted her relationship with Weber after the intimacy drama surfaced in conversation. Weber's family was adamant that Sluss was the right woman for Weber after the "red flags" Prewett showed.
Prewett Leaves
Prewett dismissed herself from Weber's season after a tumultuous conversation with Weber's family. This comes just after her conversation with Weber in which she claimed she was fighting through the pull to leave after he was intimate in other relationships.
The conversation with Prewett's family seemingly prompted Prewett to realize she and Weber are different people. She explained she doesn't think Weber and herself can be good partners for each other. She revealed she didn't want to fight for the relationship anymore and said she was walking away so Weber could find true love on the show.
Prewett argued that the pair would always have a "level of misunderstanding" due to their conflicting values.
Sluss and Weber's Last Date
Weber and Sluss enjoyed a final date as a couple before the engagement portion of the finale. Though Weber was heartbroken over Prewett's dismissal, he claimed to want to make sure his future lined up with Sluss'. He told her he's "always seen her there," seemingly saying in the rest of his life.
Sluss revealed she could tell something was "off" about Weber during their final day together. He was not open about his breakup with Prewett.
Later on the date, Weber revealed his heart was being "pulled in two different directions." Sluss revealed it hurts to hear that he isn't entirely confident in their relationship.