Madonna, Donald Trump Biopics and 'Titanic' Comedy Named Hollywood's Best Unproduced Scripts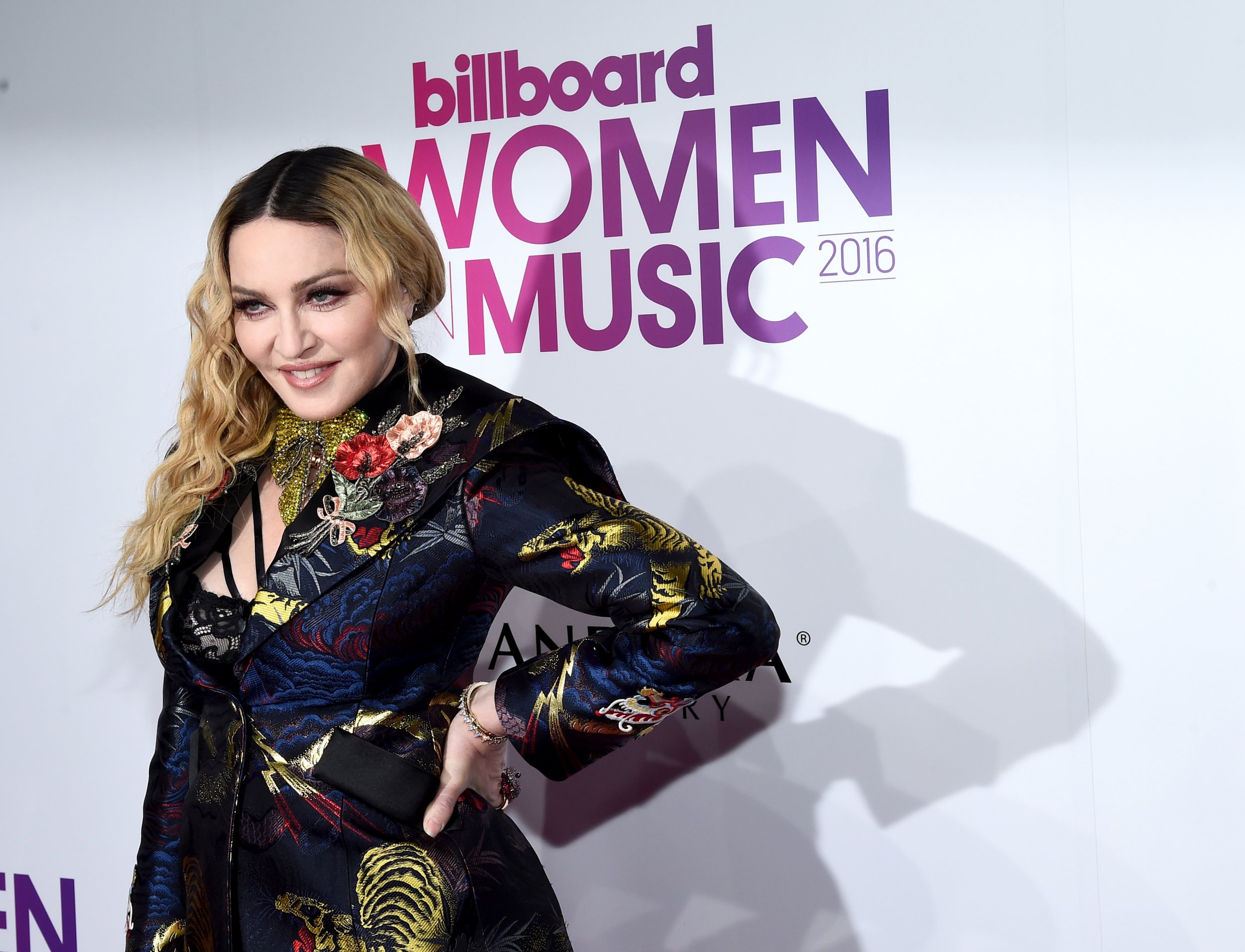 Biopics about Madonna and Donald Trump, as well as a tragi-comedy set during the events of James Cameron's blockbuster Titanic, are among Hollywood's most coveted unproduced scripts of 2016.
Blond Ambition, a script about the Queen of Pop by emerging screenwriter Elyse Hollander, topped the annual Hollywood Black List, which is decided by 250 film industry executives and aggregates the best scripts that have landed on their desks in the last 12 months.
Charting Madonna's early career in the music industry as she "struggles to get her first album released while navigating fame, romance, and a music industry that views women as disposable," Hollander's screenplay earned 48 votes from the executives who took part.
Production companies RatPac-Dune, part-owned by filmmaker Brett Ratner, and Michael De Luca Productions (the Fifty Shades of Grey franchise) are attached to produce the film.
Second place was tied between three films that received 35 votes: Life Itself, a multi-generational love story by Dan Fogelman (whose new NBC drama This Is Us was nominated for a Golden Globe Monday); The Olympian, Tony Tost's film about an underdog rower taking part in the 1984 Olympics; and Liz Hannah's The Post, a historical drama about how the Washington Post brought the incriminating Pentagon Papers to public attention.
Related: 'La La Land,' 'Moonlight' and 'People v. O.J. Simpson' Top Golden Globe Nominations
Seventy-three scripts in total were recognized on the Black List, revealed Monday.
One oddball script is called James Cameron's Titanic. It is a comedy set during the events of Cameron's 1997 smash hit, Titanic. While fans of the film will be familiar with the love story between Rose (Kate Winslet) and Jack (Leonardo DiCaprio), Jen D'Angelo's script takes place adjacent to that plot and is about a mother trying to keep her unruly family together as the ship goes down. (If made, a tie-in with Titanic's 20th anniversary in 2017 seems fitting.)
A script about U.S. President-elect Donald Trump earned just 11 votes from the 250 executives who contributed to the Black List. The Builder, penned by Tom Cartier, chronicles Trump's "first Manhattan real estate deal, his relationships with troubled older brother Freddy and famed fixer Roy Cohn, and how they all created the Trump of today."
Hollywood's elite make the Black List
While many of the scripts are written by talents looking for their big break in Hollywood, some of the Black List screenplays are by established names in the industry.
Mindy Kaling, creator and star of sitcom The Mindy Project, made the cut with her comedy about a veteran late-night talk show host who faces being fired after hiring the program's first ever female writer. In September, it was reported Kaling would play the writer while British actor Emma Thompson is expected to play the talk-show host.
Oscar-winning The Imitation Game screenwriter Graham Moore is also listed for his script The Last Days of Night, about the rivalry between American entrepreneurs George Westinghouse and Thomas Edison. Moore's script already has actor Eddie Redmayne attached to star and will reunite him with The Imitation Game director Morten Tyldum.
On Monday, fresh from its inclusion on the Black List, a Tonya Harding biopic starring Suicide Squad breakout star Margot Robbie in the lead role was picked up for U.S. distribution by Miramax.
I, Tonya, written by Steven Rogers, is the story of how figure skater Harding was implicated in an attack on rival skater Nancy Kerrigan in the lead-up to the 1994 Winter Olympics.
"The script is unbelievable, it's unlike anything I've read before," Robbie told Deadline.