Madonna on Lady Gaga, W.E.,' Her New Album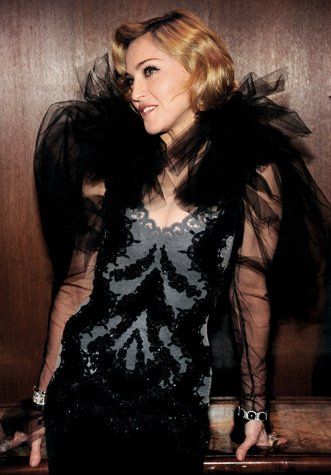 Madonna would rather not waste time with the pleasantries and nonsense of another junket interview. She is sitting on a sofa in a posh midtown Manhattan hotel, wearing a blue silk dress and fingerless black leather gloves, and she has just been asked, perhaps for the 50th time today, how she began making her upcoming movie.
"Not that question," she says, putting her head in her hands. "Anything but that question. Ask me what you really want to know."
It's not exactly what you expect someone will say to you two minutes into a conversation, but there's also something refreshing about her bluntness, her impatience, what Liz Smith calls her "lack of concern with being loved by people." One of the interesting things about Madonna is that although she has been offending people throughout her entire career, she seems incapable of being offended by anything—except stuff that bores her.
In February she is releasing W.E., the second movie she has written and directed. The film centers on a modern-day woman named Wally Winthrop, who's stuck in a preternaturally unhappy marriage and finds escape in the story of Wallis Simpson, the diva-licious divorcée from Baltimore who stole the heart of King Edward VIII, leading him to abdicate the throne so he could marry her. "How could any man love a woman so much he'd do that?" Winthrop wonders, only to realize over the course of the film that the great love story may not have been so great after all. Wallis and her ex-king were forced out of England. They regret everything. Simpson finds, much to her surprise, that being an appendage isn't exactly a privilege.
It is the first major piece of work Her Madgesty has released since her 2008 divorce from filmmaker Guy Ritchie. She doesn't wince or get oversensitive when asked whether this was on her mind when she made the film.
"I'd been married 10 years when I started writing it," Madonna, 53, says. "And I was certainly asking a kind of existential question that I think people ask when they've been married that long: what is the perfect love? Because when you start off, everything's great and lovely, and the person you've married is flawless, and you're flawless. Then time goes by, and you share a life, you have children, and there are cracks in the veneer. It's not as romantic as it used to be. You think, 'This isn't what I thought it was going to be,' and 'How much am I willing to sacrifice?'"
At the same time, she says, "when you get to the end of the movie, I think it's very clear they really loved each other, and that I am a romantic and that I do believe in true love."
So here we are on the cusp of Madonna's latest reinvention, but the truth is that it's not really a reinvention at all. W.E. is just another opportunity to explore the kinds of questions that have consumed her for the last decade and a half, an era in which she's transformed into a Kabbalah-devotee mom of four who is more likely to spend her day off at a Maurizio Cattelan retrospective than at an afterhours club. Madonna is still obsessed with sex, power, and fame, only now she's approaching those topics from a slightly different vantage point.
For one thing, she makes it very clear that she relates to Simpson, a woman she believes was "misunderstood on a global scale." (Insert irony here.) Also, the film is about a question near and dear to her celebrity heart: is love ever worth more than power? Moreover, the duchess appeals to Madonna's inner drag queen—her fascination with a particular subset of iconic women, from Marilyn Monroe to Marlene Dietrich to Eva Perón, whose eternal celebrity personas inhabit all manner of sexual territory.
"When I was making my Sex book," she says, "I wasn't thinking about my kids or the reaction they would have. Now I have children, so I have to think about how things like that would impact them."
Madonna being Madonna, of course, she sometimes forgets this. In December, while she was getting ready for a screening of her movie, her 15-year-old daughter, Lourdes, walked into the room and vetoed her mom's proposed outfit: a corset with fishnets and no pants. Madonna has since said that her daughter was right, but adds that she isn't about to enter a nunnery at this late date either: "I'm not going to let [being a parent] completely censor me. I say to my kids all the time, I'm an artist, this is what I do, this is what I've always done. And they need to learn to separate it."
Over the next few months, they may not have a choice. Two days after the movie comes out, Madonna will headline the Super Bowl halftime show, reportedly flanked by Nicki Minaj and M.I.A. Soon after, her new album, M.D.N.A., hits. (Since the title seems to be a pun on the abbreviation of ecstasy, her definition of self-censorship is perhaps a loose one.) Shortly afterward, she'll hit the road with a troupe of hundreds. Touring has become the bulk of Madonna's business (the last tour grossed $408 million, the most ever for a solo artist) since the music industry went belly up and consumers stopped buying records.
She's not ready to talk about specific plans for this go-round, but it's safe to assume that her ticket prices will continue to be astronomically expensive, Great Recession be damned. "So start saving your pennies now," she says, sounding annoyed that any-one would suggest these prices are prohibitive. "People spend $300 on crazy things all the time, things like handbags. So work all year, scrape the money together, and come to my show. I'm worth it."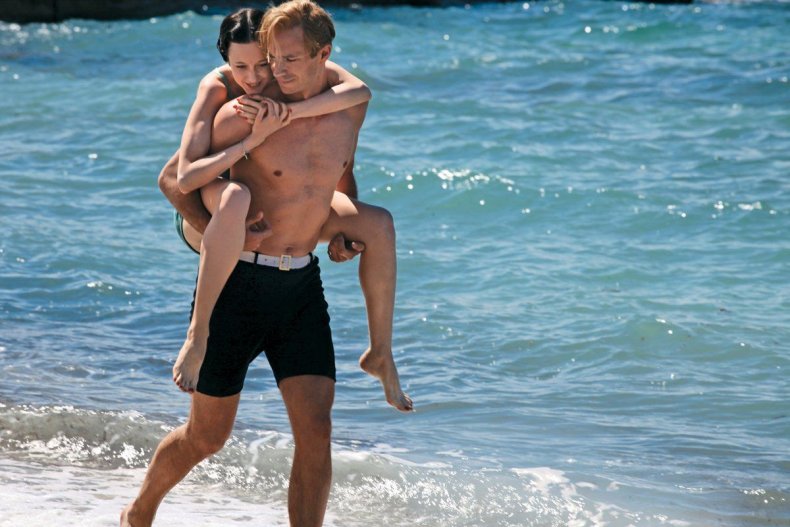 Of course, Madonna is aware that people are having a rough time. A few years ago she got filleted for saying the Big Apple had been more fun back in the day, before it was all taken over by hedge-fund types. "It kinda was," she says, unapologetic as ever. Consequently, she was "excited" by the Occupy Wall Street movement, for a number of reasons, not the least of which was that Sean Lennon and Rufus Wainwright did a rendition of "Material Girl" at one of the early rallies. "I thought that was cool," she says, bringing the discussion back to her favorite subject: herself.
Gossip columnist Liz Smith, who's not afraid to be a rare unabashed supporter of Madonna in the press, says the entertainer's supreme self-absorption is part of her charm. She remembers once, around the time of Desperately Seeking Susan, Rosanna Arquette relaying something Madonna had allegedly said to her: "Wouldn't you give anything to be me for just 10 minutes?"
"It was the greatest self-realized ego-centric quote I've ever gotten," Smith says. "Her talent is running herself, it's not a God-given, singing-dancing talent. At that, she's not at the top of my list, but she's the greatest star. She goes her way the way Elizabeth Taylor did."
No wonder Madonna seems so un-ruffled when asked about Lady Gaga and "Born This Way," the No. 1 song that came out last year and that many critics thought resembled Madonna's 1989 smash "Express Yourself." "Of course I heard it," she says toward the end of our interview. "How could I not? I think it was on the radio a few times. I thought, 'This is a wonderful way to redo my song.' I recognized the chord changes, I thought it was ... interesting." And at this, she gives a little smile.