Madonna Plays Surprise Concert in Paris in Honor of Attack Victims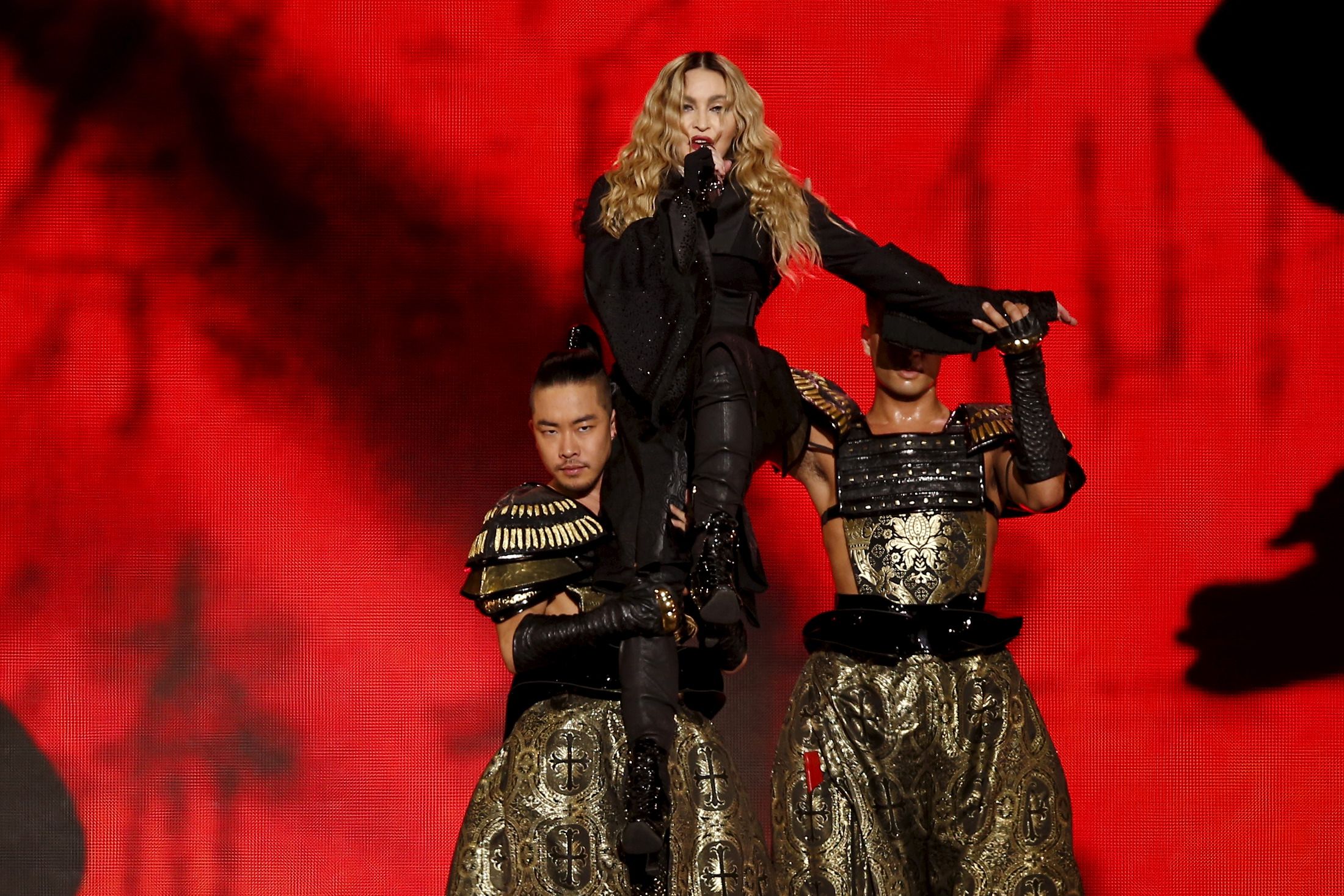 Madonna held a surprise performance Wednesday night at La Place de la République in Paris, which has become something of a shrine to the 130 people who died in the November 13 attacks on the French capital. After a sold-out show in Paris' Bercy arena, the singer tweeted that she would perform some more songs at the square. Madonna was in Paris for the European leg of her Rebel Heart world tour.
Performing with her 10-year-old son David, and her guitarist Monte Pittman, Madonna performed her new song Ghosttown off the Rebel Heart album, John Lennon's ballad Imagine, and Like a Prayer, the Guardian reports. "She wanted to pay tribute, she loves this city," Pittman told the AFP news agency. "It is magical. I will never forget this."
Her performance came a day after Paris police identified a third gunman involved with the attacks on the Bataclan concert hall that killed 89 people. On Monday, the Irish rock band U2 invited the band caught up in the Bataclan attacks, Eagles of Death Metal, onto the stage during their sold-out Paris concert at the AccorHotels arena.
Madonna told fans gathered at the square: "Everybody knows why we're here … we just want to sing a few songs about peace, just to spread love and joy, and to pay our honor and respect to the people who died almost four weeks ago. And to spread light … we all need it."
This is not the first tribute Madonna has made to Paris. During a performance in Sweden on November 14, the day after the attacks, she broke down in tears over what happened and performed the famous French song, La Vie en Rose. She also held a minute's silence for the victims.
At her show in the Bercy arena, Madonna told the audience: "The heart of Paris and the heart of France beats in the heart of each city. We are one heart and our heart can beat as one... The power of love is greater than the love of power.' She then sang the French national anthem while wrapping herself in the tricolor flag.