Donald Trump on Venezuela: 'Every Option Is on the Table. The Strong Ones and the Less Than Strong Ones'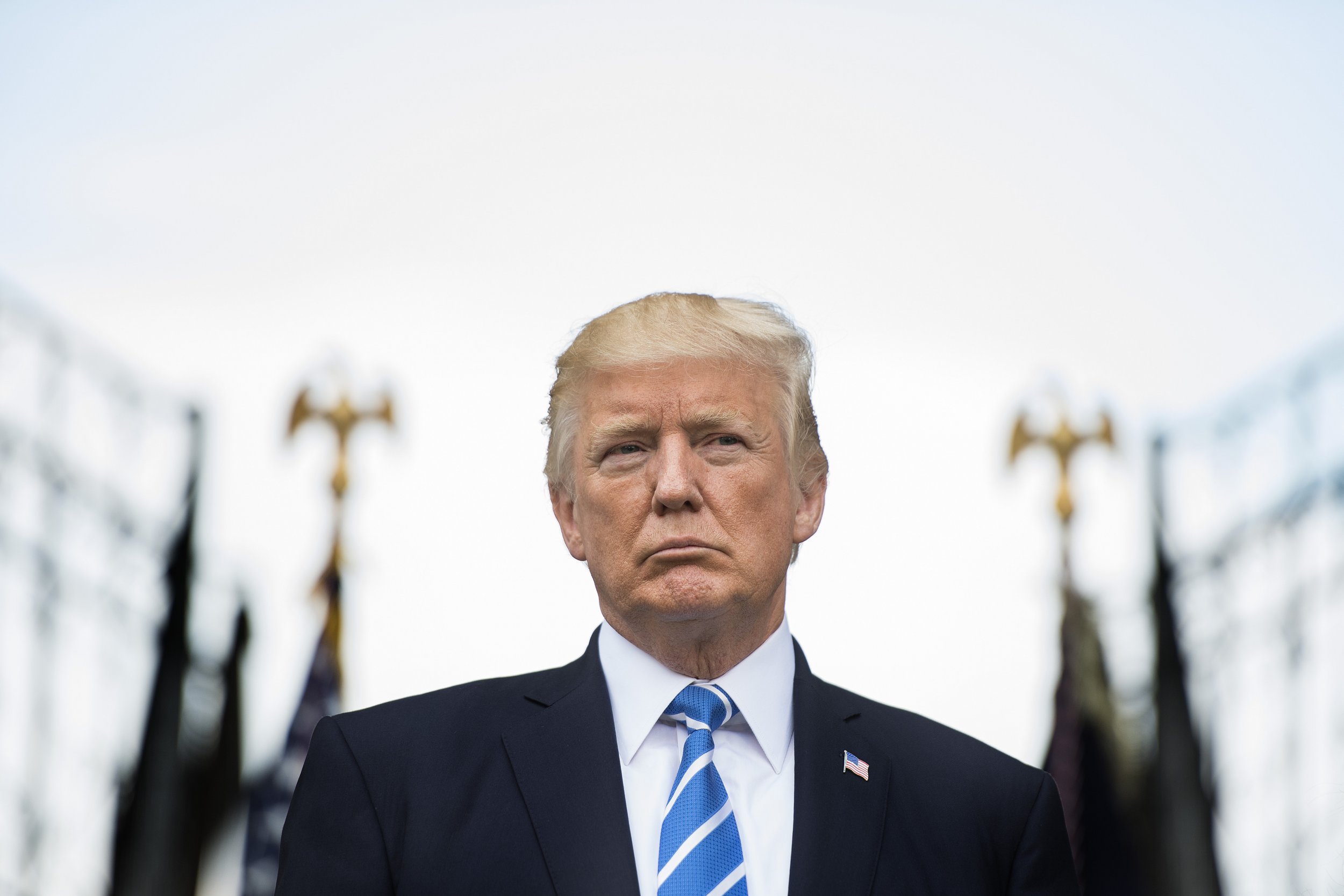 Before arriving at the United Nations Security Council session, President Donald Trump told reporters on Wednesday that "every option is on the table with respect to Venezuela," in an apparent response to the South American nation's deepening crisis.
When asked about options for dealing with President Nicolás Maduro's administration, the president said he was considering the "strong ones and the less than strong ones, and you know what I mean by strong." He then said: "We'll take care of the people of Venezuela… We have many Venezuelans living in the United States, many of them live in the Doral area of Miami. These are great, great people."
Trump went on to say that "The people are suffering tremendously in Venezuela, and there's no reason for this… I'm willing to meet with anybody. Anytime I can save lives and help people, [even] if it's one life." He also said that he was willing to meet with Maduro during the U.N. General Assembly.
His comments came on the heels of a Tuesday speech at the U.N. General Assembly in whichTrump once again addressed the current situation in Venezuela. "Currently, we are witnessing a human tragedy, as an example, in Venezuela. More than 2 million people have fled the anguish inflicted by the socialist Maduro regime and its Cuban sponsors."
Trump went on to say that "not long ago, Venezuela was one of the richest countries on earth. Today, socialism has bankrupted the oil-rich nation and driven its people into abject poverty… In that spirit, we ask the nations gathered here to join us in calling for the restoration of democracy in Venezuela."
During his speech, Trump underscored the sanctions the U.S. Treasury Department had slapped on six Venezuelan officials, including first lady Cilia Flores and Vice President Delcy Rodriguez. "We are announcing additional sanctions against the repressive regime, targeting Maduro's inner circle and close advisers," Trump said.
The Venezuelan government lashed backed at Trump. In a statement released Wednesday, the government said it "manifests its strongest disapproval following the belligerent statements issued by President Donald Trump, directed at promoting a military uprising in the country." The statement added that Trump's comments "emerge from a context of successive threats of military intervention in Venezuela, which could tend to create a regional conflict of unforeseen proportions."
This is not the first time Trump mulled a military intervention in the beleaguered South American country. In August 2017, he said that the U.S. had "many options for Venezuela, this is our neighbor… We're all over the world and we have troops all over the world in places that are very very far away, Venezuela is not very far away and the people are suffering and dying. We have many options for Venezuela including a possible military option if necessary."
Trump's remarks drew condemnation at the time. "Perhaps since [Hugo] Chávez named him his successor, no one had helped Maduro as much as Trump and this nonsense he said today," Human Rights Watch Americas Director José Miguel Vivanco told The Guardian.
Nevertheless, a year later, the idea of a military option has gained traction. According to Bloomberg, Republican Senator Marco Rubio of Florida said he sought a peaceful exit to the crisis in August, but now there was a "strong argument" that Caracas has become a security threat for the region, which could pave the way for U.S. military action. Fernando Cutz, who served as South America adviser for the National Security Council, said during an event Monday that a "multilateral military intervention could be the best solution for Venezuela."
Other figures of the Venezuelan diaspora, such as opposition leader Antonio Ledezma and Harvard economist Ricardo Hausmann, support calls for a "humanitarian intervention."