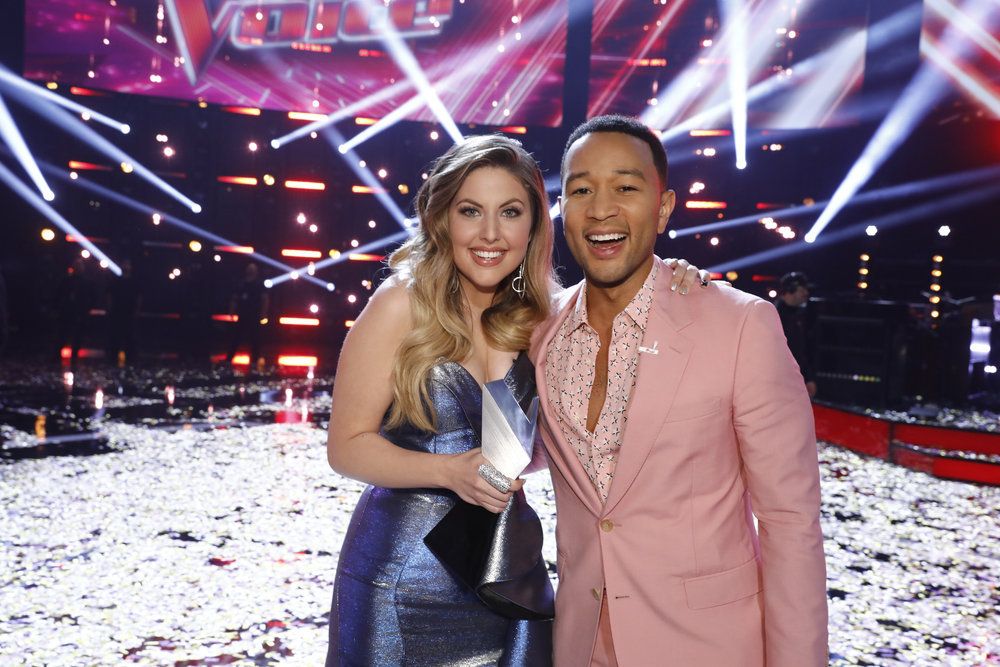 On Tuesday, Texas native Maelyn Jarmon was crowned the winner of The Voice season 16. The alternative pop singer was a frontrunner throughout the competition, but for Jarmon, the win still seems more like fantasy than reality.
"It's been a whirlwind and completely overwhelming," Jarmon tells Newsweek. "I had no expectations going into this and each week I performed as if it were my last, because you just never knew how it would be."
Though fans disdained the show's new format this season, with some even suggesting it was rigged in favor of country musicians, one thing has remained true: you can't keep a good voice down.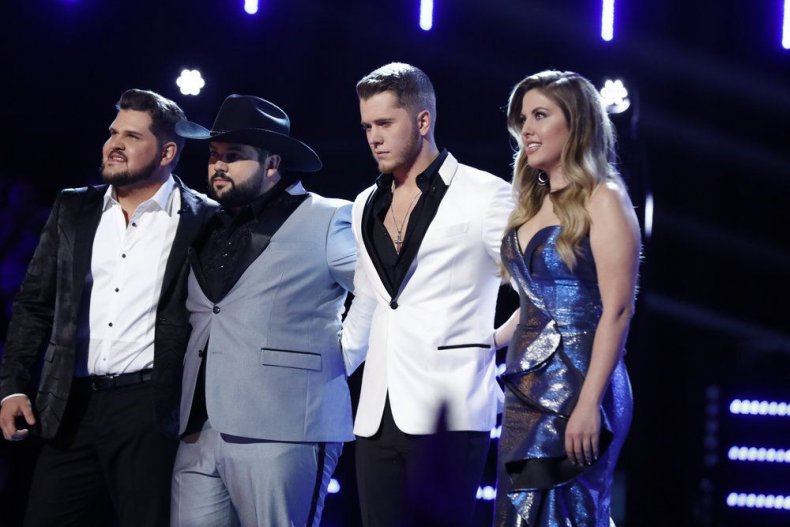 From her first performance in the Blind Auditions, Jarmon garnered strong support from fans. Despite entering the finale as the sole female artist, competing against three country singers from Team Blake, Jarmon prevailed as the favorite. During the finale, the singer managed to secured three spots on iTunes' Top 10 list and an additional three in the Top 100.
While Jarmon was seemingly born to win this competition, having performed with her father since the age of 3 and staying heavily involved in music throughout her life, she never considered auditioning for The Voice.
"I was actually scouted. Someone saw a video of mine on Instagram and invited me to audition." According to Jarmon, the timing was perfect. "I was in a spot in my career where I was finally making music again after going through a bit of a lull … I felt like I knew who I was as an artist and when the person reached out to me I was like, 'what do I have to lose?' The bigger regret would be never knowing."
During her blind audition, Jarmon managed to pull off the coveted four-chair turn which gave her the opportunity to choose any of the show's coaches. But despite the option to choose popular and seasoned coaches like Blake Shelton or Kelly Clarkson, Jarmon placed her bets on rookie coach John Legend. It paid off, and the first-year coach was as excited as Jarmon when she won.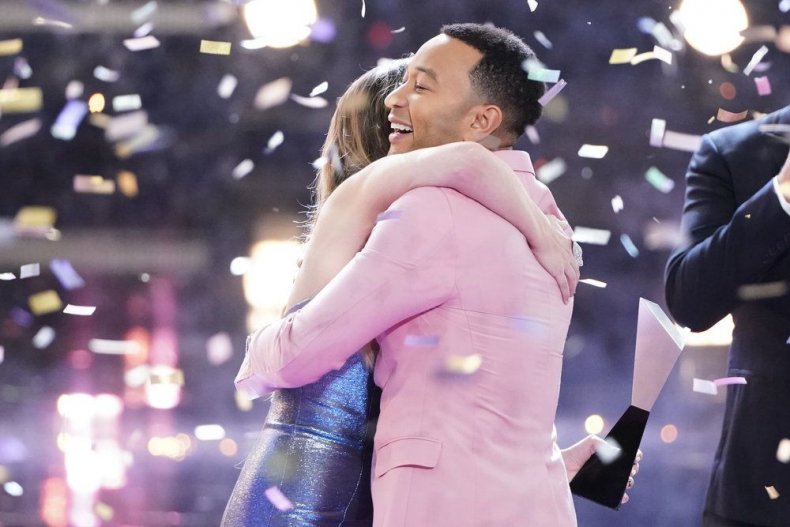 "Seeing John rush the stage and be so excited was everything ... I tried not to let the pressure of it being his first season get to me, but it was definitely there. To take the win home for him and me was just like the cherry on top," she said.
Throughout the season, bits of Legend and Jarmon's relationship as mentor and mentee were featured. In a pre-taped interview on the Top 8 show, Legend said he considered Jarmon a peer rather than an apprentice. "Maelyn's not just a singer, she's an artist … it's really collaborative working with her," he said.
"When I saw that part of the episode, I sobbed," said Jarmon. "You strive for that but to hear him actually say it was a pivotal moment for me."
Throughout the show, Legend was instrumental in helping Jarmon grow as an artist.
"John has really taught me to trust my instincts. Before I came here, I questioned myself a lot — as most artists do. I'm a perfectionist, yes, but I also want to make sure that I have true artistry. I'd try something, and he often validated my choices saying things like 'Wow, what an interesting musical choice," she said. "To hear something like that from John Legend … it's amazing."
Besides validating her choices, Jarmon said Legend pushed her to try songs that were out of her comfort zone. "John played a huge role in song choice, which is a major factor in this competition. Stylistically, I have my own way of doing things, but he suggested things that I would have never tried on my own," she said.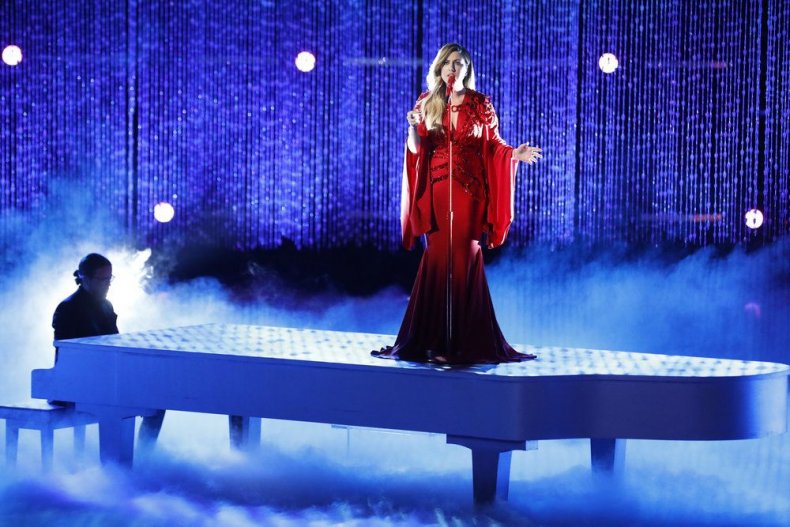 One of Jarmon's more popular performances of the season, a moving rendition of Rihanna's hit song, "Stay," was a choice made for her by Coach Legend. Jarmon admits she was nervous when he suggested it.
"It was a different musical style than I was accustomed to, and it was such a popular pop song. I usually like to recreate older songs, making them new and doing my own thing to them. It gives a little more distance between my version and the original," she said. "I also love to do songs originally done by male artists because that already changes it and gives a little different perspective … but to take a song that was so popular six years ago, and done by such a huge artist … it was scary."
The choice paid off, placing Jarmon on iTunes' Top 10 list two weeks in a row and paving the way for her Season 16 win.
While Jarmon is excited about her bright (and busy), the thing she's looking most forward to now is some time to exhale.
"Being on the show … it's a crazy, hectic schedule. I think I need at least a week to decompress after this." Jarmon is set to perform in the Washington, D.C. Memorial Day parade, but plans to return to Texas afterward and spend time with her family. "They have been so incredibly supportive throughout this whole process and spent a lot of their dollars to come out here for this ... I'm looking forward to relaxing with my family, giving my voice a rest and then eventually getting started on my music."
No matter what comes next for Jarmon, she has the kind of confidence that can only come from an experience as intense as The Voice. And she is grateful for it.
"Just to know I could handle this kind of lifestyle and that it works for me was an amazing thing to find out," she said. "I surprised myself."
The Voice returns to NBC for season 17 in Fall 2019, featuring coaches Adam Levine, Blake Shelton, Kelly Clarkson and John Legend.