'Dance Moms' Girl Goes Viral on Instagram with Insane Move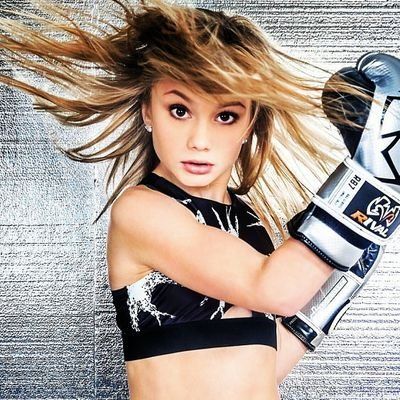 Dance Moms celebrates the bonkers and desperate things mothers go through to support their physically-gifted children. Twelve-year-old Measi Caes is one of those exceptional kids, and this week her signature "whack back" move is blowing up social media again after posting a video to Instagram.
The viral routine was choreographed by Los Angeles dancer Deja Carter, and it ends with Measi dropping to the floor, propping herself up on her hands and thrusting both her legs behind her. It all happens lightning fast, and she returns to the rest of her high-octane program before you can process what you've just seen.
Measi, an Iowa native, is crazy talented. She has won two national dance championships and performed on tour with Justin Bieber in 2016. She has the body and flexibility of an Olympic gymnast, but carries herself on the dance floor like a veteran hip-hop video girl. Measi joined the Dance Moms team as a permanent cast member in Season 7. Her mother, Jaime Caes, identifies as the Midwest Mom among the others.
Much has been said about the sexualization of young dancers like Measi. Their social media presences are typically run by their parents, and it's easy to draw an uncomfortable line from the Dance Moms girls to the paegant kids of Toddlers & Tiaras. But Measi is more there than a lot of makeup and over the top costumes. Her moves and talent put her way ahead of other contestants on either show.
Now, watch the "whack back" again and resolve to go the gym.