Mafia Soldier Tried to Escape From Prison With Priest, Hacksaw and Bedsheets, Authorities Say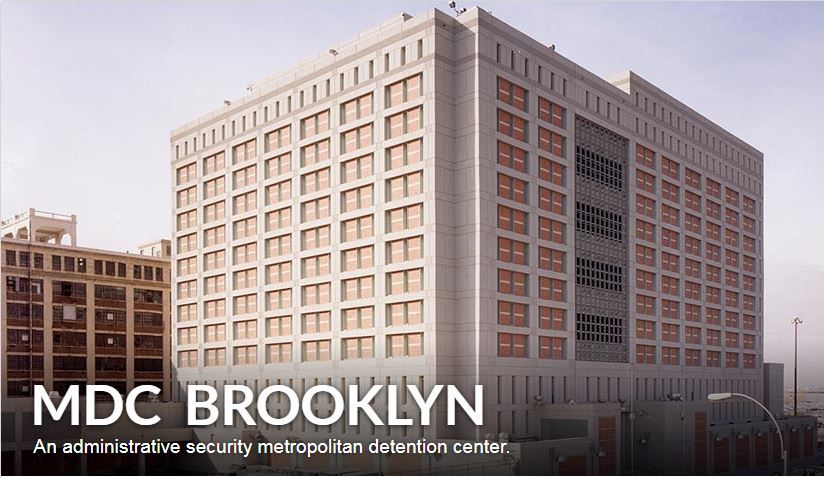 An accused mobster tried to escape from federal prison with a plan that included a priest, a saw blade and tied-together sheets and blankets, authorities said Wednesday afternoon. Christopher Londonio – who federal prosecutors call a soldier for the Luchese crime family – has been held at the Metropolitan Detention Center in Brooklyn since February on murder and racketeering charges. Londonio and another prisoner came up with the plan in June, with the 43-year-old using dental floss to tamper with a window in the prison.
Londonio planned to ask a priest to smuggle a saw blade into the facility and secretly stockpiled a large number of sheets and blankets so he could use them as a rope when he escaped, Manhattan prosecutors said in a press release. The plan was foiled when another prisoner snitched on Londonio.
"Although sounding like a script for a made-for-TV movie, the charges allege yet another serious federal crime against Londonio," acting Manhattan U.S. Attorney Joon H. Kim said in a press release. "As alleged, with this latest chapter in his years-long life in the mob, Londonio adds to the string of crimes he must now face, in a criminal justice system he was desperately seeking to escape."
Londonio was charged in February with crimes including the 2013 Bronx murder of another Luchese associate, Michael Meldish. Then in May, federal prosecutors charged 19 members of the Luchese family, arresting what they called, "The entire administration … (Boss, Underboss, and Consigliere), As Well as Four Captains, Five Soldiers and Seven Associates" on charges including murder, attempted murder, assault, robbery, extortion, gambling, drugs, witness tampering, fraud, money laundering, and contraband cigarettes.
Kim said after the arrests, "As today's charges demonstrate, La Cosa Nostra remains alive and active in New York City, but so does our commitment to eradicate the mob's parasitic presence."
In the New York City area, there are six mafia families: the Genovese, Gambino, Luchese, Bonanno, Colombo and the Decavalcante. Each family is made up of crews, headed by a "Capo" and manned by "Soldiers" and assisted by "Associates," according to federal prosecutors.
"In order for an associate to become a made member of the Family, the associate must first be of Italian descent and typically needs to demonstrate the ability to generate income for the Family and/or the willingness to commit acts of violence," prosecutors said in the press release announcing the May arrests.
Londonio faces an extra five years in federal prison if convicted of attempted escape.