'Married at First Sight' Kate and Luke Spoilers: What Happened After 'Repulsed' Luke Said There Was No Attraction
Things aren't off to a good start for Married at First Sight subjects Kate and Luke. The Season 8 stars kissed for the first time on Tuesday's episode and it did not go well. Luke pulled away from Kate while they were in bed and told her the smooch made he feel "dead inside" and that he was "repulsed" after telling his new bride was not his type. Having her new husband not being attracted to her was one of Kate's biggest fears and it came true.
After appearing on Unfiltered with Jamie Otis, Kate revealed she maintained calm but was confused. It was during their honeymoon that Kate confronted Luke about not being interested in her. "One night on the honeymoon, we just had a talk and I was like, 'I've just noticed, like, I feel like something is off. I feel like I'm not your type.' And he was like, 'Yeah, I'm sorry.' He felt really bad," Kate said. "He actually started crying because he felt so bad... I just felt so thrown off. I didn't expect it at all."
Kate, however, took his tears as a good sign. "I think because he was so upset, it was kind of like, okay, well, he's obviously upset about this too and so he's still in this—I guess?" she reasoned.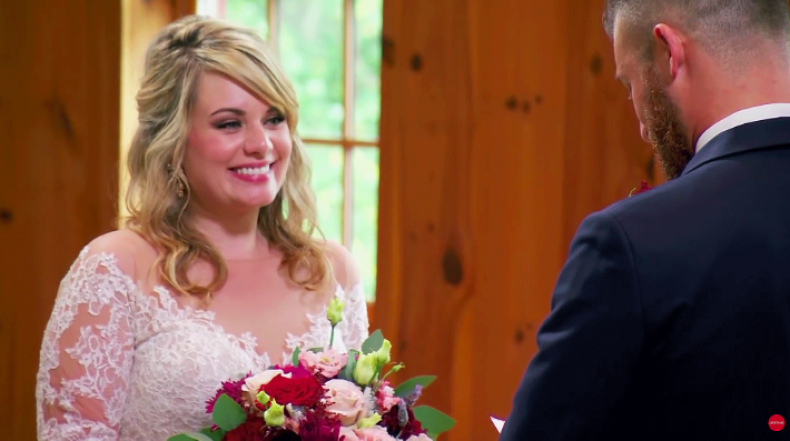 Despite the obvious obstacles, Kate wasn't ready to give up on her marriage. "I still believe that love can grow, even if you're not initially attracted to someone," the 27-year-old mused. "I don't think this is going to be something that we can't continue to try to move forward."
While it seems like your partner not being attracted to you could be as bad as it gets for some, Kate told Newsweek that her partner being on the show for the wrong reasons, like fame, would be the worst possible situation.