What Secret Is 'Married at First Sight' Star Kate Keeping From Luke?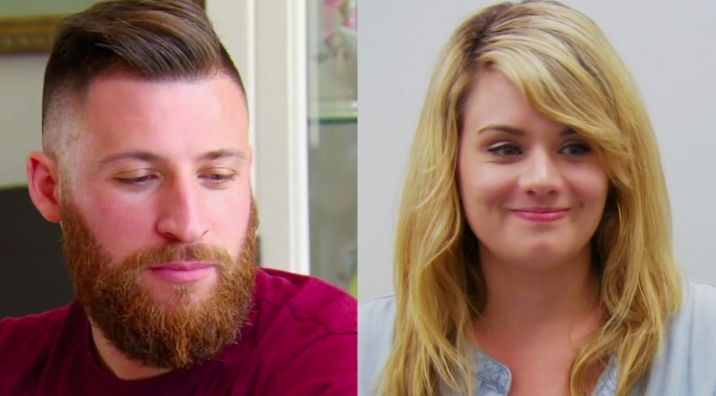 Married at First Sight star Kate Sisk has a secret she's keeping from Luke Cuccurullo. Last week's episode teased that she had something she had to tell her husband.
Episode 11 of Season 8 is titled "My Little Secret." "With only one week left until decision day, the couples try to address any unanswered questions about their marriages. Kate reveals a huge secret and when Pastor Cal announces a twist to the mini-moons, AJ is sent over the edge," the description reads.
For now, no details about the secret have been revealed. Some fans are waiting for a letdown, with some saying Lifetime is just trying to push the new episode. Fan account @MAFSfan has been trying to figure out the secret with fans, though no clues were immediately revealed.
According to the account, which regularly tweets about the series, the reveal isn't going to be a big deal. "It's always nothing," the account tweeted twice, noting that there is a discrepancy between the title of the episode and the description. While the title says it's a "little" secret, the description says it's a "huge" deception.
Luke has arguably been the villain of Season 8, telling Kate he wasn't attracted to her and felt "dead inside" and repulsed when they kissed. He also accused her of drinking too much, even though he drinks a lot himself. More, on their one-month anniversary, he hung out with his friends instead of Kate, leaving her in tears. It was a move that upset fellow MAFS cast member, AJ Vollmoeller.
"I would have been devastated," AJ said on the Unfiltered after show. "I feel like [Luke] has already checked out from the experiment and from [Kate] and from the marriage." AJ added: "To me... that just shows he has zero commitment to the process, to the experiment, to the show, to Kate, to anything except himself."
He also thought the timing was strange since Luke left early in the morning to see his friends. "One-month anniversary, from what I understand, that was 8 a.m. Who goes to hang out with their friends at 8 a.m.? My friends would be like, 'I'm still sleeping,'" AJ noted.
Despite all of Luke's downsides, AJ reasoned Kate is hopelessly devoted. "I think she's committed to marriage as a whole, whether it was to Luke or someone else. I feel like she's very committed to the actual sanctity of marriage and the experiment itself and is trying to hold on," he said.
To finally find out Kate's secret, don't miss episode 11 of MAFS Tuesday at 9 p.m. ET on Lifetime.